Lens Curator s02e02 [gear edition]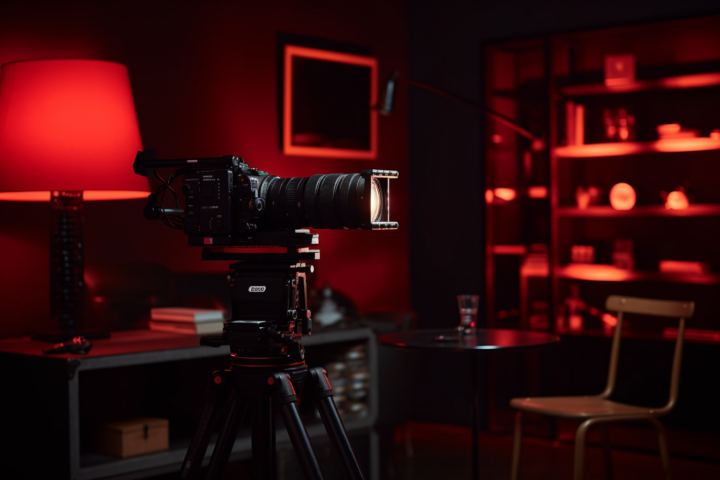 New edition in the 2nd season of Lens Curator brings you 5 new excerpts from the world of photography and videography. This month it's all about gear! Read about new ATEM television studio, best Lighting Kit for $500, Charters Pole, 4 new lenses from Sigma, and the new Canon EOS 77D.
Blackmagic Design just boosted the streaming game
BMD finally launched the long-awaited new ATEM television studio. And it's a stunner! It includes 4 SDI and 4 HDMI inputs so you can connect up to 8 sources, and it supports all formats up to 1080p60. Plus, you get multi-view output, aux out, built-in talkback, 2 still stores, an audio mixer, camera control unit… And the price is exactly the same as its predecessor – 995$! Also, check out the new Blackmagic Web Presenter – it does all the hard work of downscaling high-end camera formats to simple 720p video ready for the web.
Best Lighting Kit for $500
Caleb Pike from DSLR Video Shooter set up a high-quality, low-budget lighting kit that you can buy for only $500! 3 lights, stands, modifiers, batteries, and more.
No drone? No worries!
You've always wanted that awesome establishing drone footage but can't afford the flying thingy, and frankly is just too complicated and fiddly to fly and operate. Charters Pole to the rescue! With this lightweight, hand-holdable carbon fiber pole, a whole new world of seeing and shooting opens up for the modern videographer.
Sigma announces four new lenses including the full frame 14mm F1.8 Art
Sigma disclosed four new lenses, further adding to their already impressive lineup. The glass is 135mm F1.8 DG HSM | Art, 24-70mm F2.8 DG OS HSM, and the 100-400mm F5-6.3 FDG OS HSM | Contemporary, and 14mm F1.8 DG HSM | Art which already sounds like any astrophotographers wet dream. These new offerings from Sigma look to be a great addition to your kit regardless of whether you are shooting video or stills.
Is The New Canon EOS 77D your best filmmaking camera choice?
Yes it doesn't have 4K, but let's be honest – how often do you shoot and (more importantly) render in 4K? HD is still going to reign the web video for some time. So if you're looking for a 4K camera the new is not for you, but for everyone else, it could be the best bang for your buck! For 900$ you get 5 Axis Stabilization, 45 Cross Point AF in stills, Dual Pixel AF in the video, Articulating touch screen, a 24.2 mp sensor, HDR Movie Mode, and plenty more…