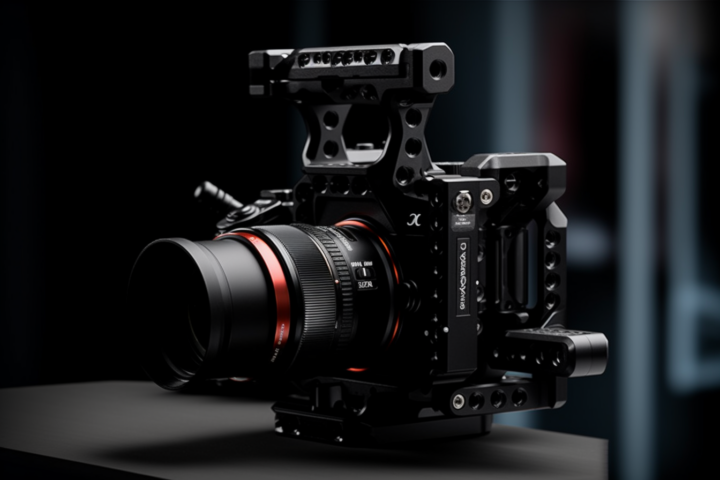 The seventh edition in the 2nd season of Lens Curator brings you 5 new excerpts from the world of photography and videography. This month it's all about gear! New smartphone from RED, Zhiyun gimbal, Sony a9, camera cages under 100$, and cheap 50mm lens with 1.1 aperture.
RED made a smartphone. Wait, what?
Red Hydrogen One is the world's first holographic display phone! RED Digital Cinema has been known for its high-end cameras used all across the globe in many different aspects. Hydrogen is a smartphone with Android equipped with a "professional holographic display" of 5.7 inches, which is able to display 2D and 3D images as well as holographic content from four angles.
Basic gimbal movements
Zhiyun Crane is all the hype in the video world right now. With great quality and a very reasonable price, it's must-have tool for any videographer. The gimbal is the first line of defense against shaky footage with no cinematic merit. But in order to achieve excellent results, you have to know how to walk with it. Brandon Li does a quick tut about just that.
Sony just put another nail in Canon/Nikon coffin – a9!
Sony released their full frame mirrorless gem – a9. Their flagship model immediately positioned itself on top of photo/video gear wishlists around the globe. Made to slay Canon 1dxII and Nikon D5, a9 has its pros and cons, but overall it's a great camera. Check out this extensive and well-produced review from Jared Polin.
5 Camera Cages Under $100
Looking for a new cage to put your precious camera in? There's no need to break the bank anymore! Caleb Pike from DSLR video shooter reviews 5 great cages with a price tag below 100 bucks.
Chinese released their version of the 'nifty-fifty' – f/1.1 lens for $170!
With a crazy fast aperture going all the way down to 1.1, this 50mm lens is a great option for those wanting to get into fast prime territory. Sainsonic Kamlan 50mm allows shooters to get into shallow depth–of–field, portrait, and low-light territory for little money. It's also a great choice for videographers, seeing it's a manual focus lens.