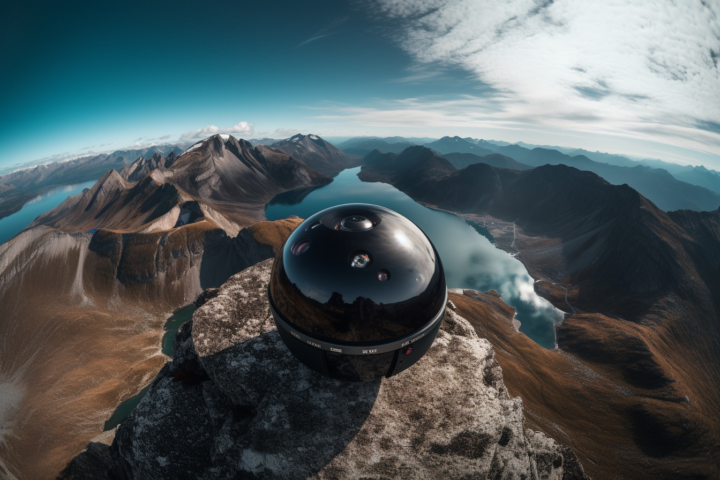 The ninth edition of the 2nd season of Lens Curator brings you 5 new excerpts from the world of photography and videography. This month it's all about tools of the trade – new style of tripods, USB 3.2, new 360 cam from Ricoh, and when not to shoot at 24 fps.
Reinventing the Tripod – Sachtler Flowtech 75
Tripods are not the thing to get super excited about. But Sachtler's new Flowtech 75 has tripod legs that look like nothing I've seen before. Apart from being made from carbon fiber, it features three quick-deploy levers positioned at the top of the legs, making their use quick & easy. Also, it will save your back from further pain and make you switch camera views more than usual.
USB 3.2 specs are revealed
The most annoying thing in videography? Waiting for that data to transfer! With 4K becoming a standard, video editors have to battle huge files during import/export. The USB 3.0 Promoter Group has just announced the specifications for the upcoming USB 3.2 standard. In a nutshell – transfer speeds will double and reach up to 20gbit/s! And there will be no need for new cables. because it will all go via USB type C cables.
Ricoh Theta V revealed
Ricoh's top-of-the-line model, Theta V, has arrived. It offers 360º 4K video capture with live streaming and spatial surround audio. All the specs from the previous model have been buffed, but it has a cool new feature – remote playback capability. It allows users to enjoy powerful 360-degree video on a large screen monitor or via a projection display. Also, the price is reasonable at 430$.
Shoot always in 24fps? Nope!
Shooting at 24 frames per second is a staple for any cinematographer. It just gives you that film look that we're all accustomed to. But that doesn't necessarily mean you should always roll at this speed. There are many cases you should disregard the 24 fps and go with a higher frame rate (you'll rarely go lower than 24). Guys from Aputure did a cool video explaining when to NOT shoot at 24fps.
Do you own a macro lens? You should!
No, it's not only for shooting insects and flowers, although you can produce epic footage with it). Macro lenses are a great tool for portrait shooting and you can regard them as a Swiss army knife lens. Check out Peter McKinnon's cool video about macro glass.