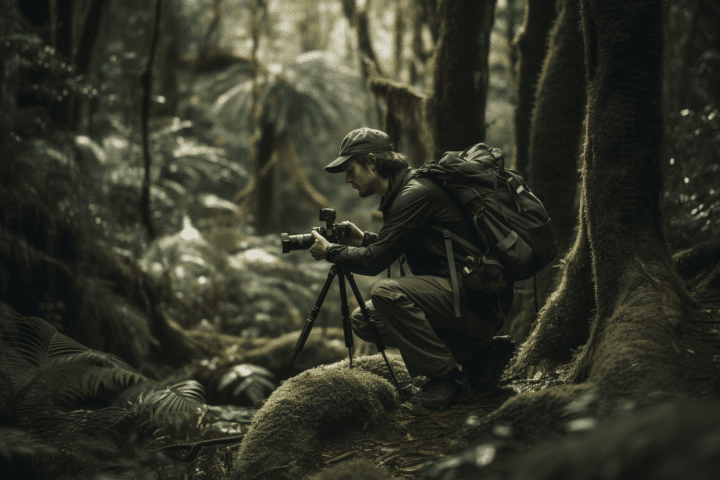 The second edition of Lens Curator's fourth season brings you 5 new excerpts from the world of photography and videography. This month we take a look at ways to make money in video business, bad outdoor lighting, moving from Sony to Canon, new Vlogger tripod, and color calibration.
Don't know how to make money with video? Here are 221 ways to do it
Basic Filmmaker really came through this time for all you noobies in the videography business. But hardcore professionals can also learn a thing or two here and get some new ideas for their future gigs. Two hundred and twenty-one tip? I'll take it any day. If you're a freelancer this is a great resource video.
Bad outdoor lighting?
When shooting outdoors try to do it at the golden hour (either sunrise or sunset) when you get the most beautiful lighting without harsh shadows. But that's not possible every single time, so eventually you'll have to battle noon sun and not so good light on your subjects. Check out this quick n' dirty tips from YCImaging to get satisfying footage even when the sun is blazing.
Sony to Canon?
Most of the time photographers switch brands of their camera/lenses, is from Canon or Nikon to Sony. In the last couple of years, with their evergrowing features and mirrorless (r)evolution, Sony smashed the competition and many professionals went through the expensive ordeal of switching their systems. But what happens when a Sony user goes to Canon ecosystem? That's exactly what Manny Ortiz did.
an alternative tripod for Vloggers
Most of today's Vloggers use Joby Gorillapod to get the camera further away so they can fit themselves into the frame. The only drawback is that it doesn't always hold its position if you put a heavy camera with a massive lens on it. Enter Switchpod! A very interesting piece of gear aimed mostly to Vloggers. Lightweight yet sturdy, and able to transform to a tripod in a matter of seconds.
Monitor calibration?
Lot's of videographers spend a lot of money and time on their camera and lenses but tend to forget one key aspect of great looking videos – accurate colors on your monitor. Excellent high-end monitors are expensive, but you can achieve great color presentation on your existing screen with help from a calibration tool. Datacolor launched its latest color calibration tool for monitors. It's a lot faster than its predecessors: calibrating a screen now takes less than two minutes to complete.