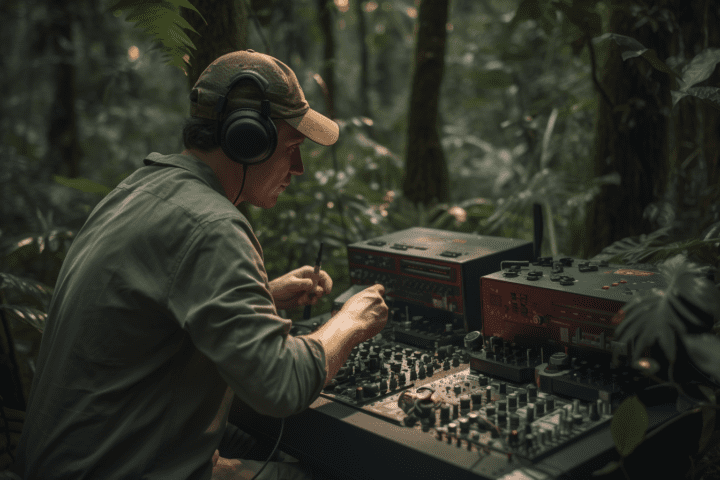 The fourth edition of Lens Curator's fourth season brings you 5 new excerpts from the world of photography and videography. April is the month of NAB show! Mecca for all videographers. It seems to us that this is the year of 'quality downsizing'. We bring you our 5 picks of best 2019 NAB gear.
Zoom F6 Field Recorder – audio game changer?
Zoom F6 is a 6-XLR-input portable field recorder that looks amazing and promises to simplify the audio recording workflow. The F6 can record 32-bit float files – meaning you don't have to worry about your gain levels! Simply plug in your source and Zoom will record everything and give you full quality no matter what. On top of that, Zoom carries dual A/D converters on the inputs which provide a huge dynamic range. Basically, it will eliminate issues with clipping and make your audio editing process much more efficient. All we have to do now is wait for the price…
Small package. Big impact.
RØDE announced their latest wireless microphone system called GO. And it really lives up to its name! You take the transmitter and receiver out of the box, switch them on, and they work with no if's and's or but's. In this great interview from Curtis Judd, we find out that the transmitter even has a built-in mic! Super convenient, but we still have to see how it behaves on the field and what is the sound quality. Either way, you can always plug in your lavalier mic via the 3.5mm TRS input. The form factor of the device is light and incredibly small, perfect for run & gun. You can get it for $199.
Cinema Camera market is relentless
Z CAM announced their E2-S6 6K Cinema Camera. It's a great contender in the ever-growing cinema camera market. Specs? Super 35mm sensor, 6K60fps, 4K 100fps, 12 bit Raw, dual native ISO, 14 stops dynamic range… It has ethernet connection so you can hook in up in your NDI system. Also, it records raw internally. It's not cheap though! $3995…
most powerful pocket light yet
Aputure released their MC series. Excellent built quality with HSI and an RGB feature if you're going to use them as accent lights. What struck me the most is the charge station – small case with slots in which you shove your MC light. It charges wirelessly and in only 75 minutes! One more cool feature is that you can pair and group multiple units together. You can get one light for a mear $79.