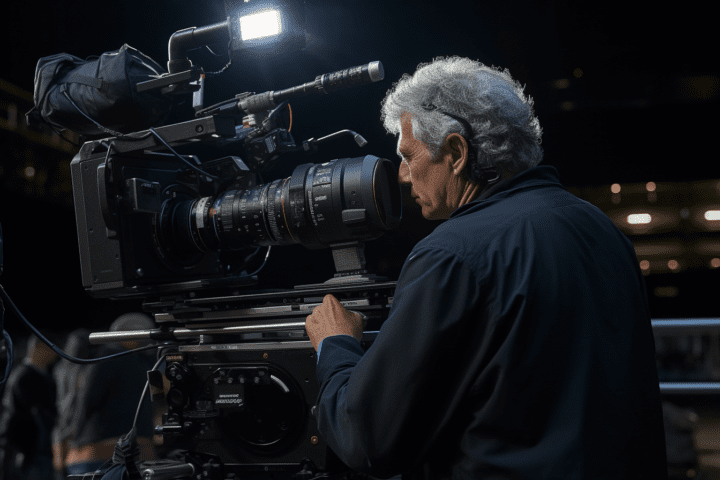 The final edition of Lens Curator's fourth season brings you 5 new excerpts from the world of photography and videography. This month we take a look at iphone11 VS URSA, setting up an overhead rig, editing beautiful Toyota Supra photo, how to capture perfect Log footage and a brief history of fisheye lens.
iphone 11 pro vs a $250,000 Camera Setup
ZebraZone channel did a very interesting comparison video, putting side to side an iPhone 11 pro and a fully loaded URSA Broadcast camera + Fujinon UA107 Lens. It's intended purely as a fun experiment and not a serious competition. In the end, he details exactly why good gear is as expensive as it is and how important it is to an evolving business.
Set Up an Overhead Camera Rig
Big flat lays are very much in trend both commercially and with social media. In this video, TinHouse Studio looks at C stand options for overhead camera rig setups as well as some DIY overhead camera rigs using super clamps and tripod heads through to a large studio salon stand.
Editing the Supra MK5 Photo in Photoshop
Shooting cars? Then check out this quick video from Moe Zainal in which he goes through his editing process of the fantastic new Toyota Supra MK5. As far as edits go, this one isn't quite as drastic as many car photographs you will see. Typically with shots of high-end cars, there's a lot of editing out of rigs, clutter, and distracting surroundings. This shot by Zainal started life as minimalist to begin with and the editing phase plays to that strength.
5 tips to shoot perfect log footage
If you are new to videography, one of the most useful techniques you can add to your toolkit is shooting in a Log profile. An ungraded log file looks like you shot your video through a fog bank. The colors are washed out and there's no contrast because you're expected to make those decisions later. This excellent video from Videomaker will give you five helpful tips to maximize your Log footage.
A Brief History of the Fisheye Lens
Content creators at Vox put together a fascinating history lesson on a rare photo/video subject: the fisheye lens, and why it's been so widely used in music photography. See how it helped to quite literally shape an entire genre of photography.