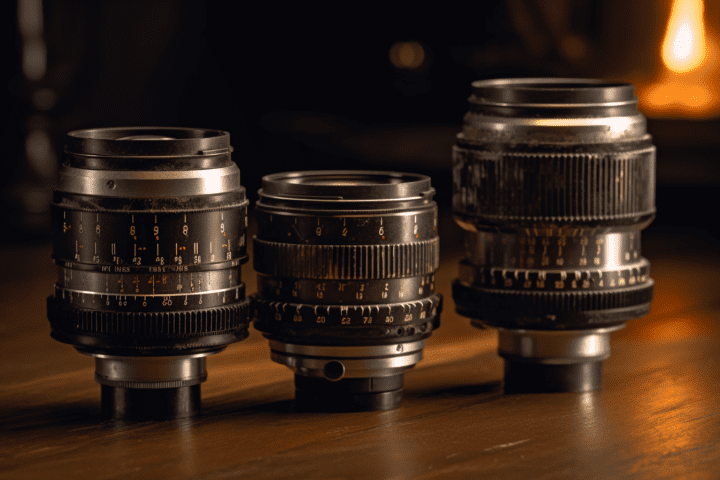 The second edition of Lens Curator's fifth season brings you 5 new excerpts from the world of photography and videography. This month we take a look at volumetric video, cinematic tech videos, camera angles, BTS of shooting YT video, and what to be aware of when buying used lenses.
Next chapter in moviemaking – volumetric video
In this talk and tech demo, filmmaker Diego Prilusky introduces the next chapter in moviemaking: volumetric video, a 360-degree experience powered by hundreds of cameras that capture light and motion from every angle. Check out how this technology creates a new type of immersive storytelling.
How to shoot cinematic tech videos like Apple
Even though Apple and the rest of the big boys do it with 3D modeling and animations, this is a cool tutorial from Syrp for product videography! You can use some of the techniques presented (the hero shot, the detail shot, and the context shot) for your next big-budget commercial project.
12 CAMERA ANGLES to Enhance Your Films
Part of telling a meaningful story through video is having a strong command of camera angles and how they can affect the information and emotion you convey to the viewer. This video from Parker Walbeck will show you 12 vital camera angles, what they are used for, and how to properly film them.
BTS: What It Takes To Make A YouTube Video
How long does it take to film a YouTube video? Check out this video from Becki and Chris and see how long it took them to shoot the desk refinishing portion of last week's vlog! They talk about lighting, thought process, what camera gear theyused, and share some of the hiccups along the way!
7 Things to Check For When Buying Used Lenses
If you are thinking of buying a used lens, this helpful video from ZY productions will give you seven things to check to ensure that you get a high-quality glass that will give you years of good performance.