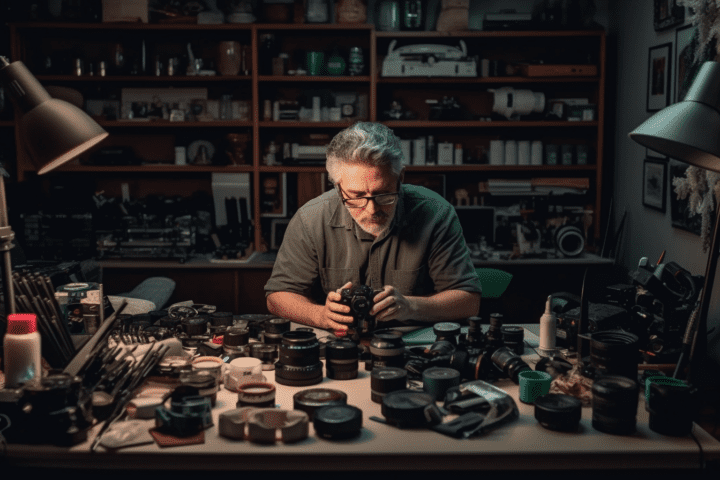 The sixth edition of Lens Curator's fifth season brings you 5 new excerpts from the world of photography and videography. This month we take a look at making money as a photographer, history of stop animation, analog photography, AI retouching images and nerdy-cool camera-themed playing cards.
How to make money as a photographer?
It's not enough just being good with your camera in order to successfully earn money as a photographer. This great video from Maarten Heilbron discusses the importance of learning how to read your market and being a good salesperson.
The history and impact of Stop-Motion Animation
Filmmaker U explores the history of Stop-Motion Animation and how it has impacted and guided the visual effects industry as we know it.
Some photographers still prefer analog over digital
Digital photography wiped out film photography within the last two decades almost entirely. But there are people who swear by the film roll. Analog artisans tell their stories and discuss why they prefer analog over digital photography.
Retouch in bulk with AI
Post-processing images can last forever! Especially if you have hundreds of them. In this tutorial, guys from SLR lounge used Adobe Lightroom to batch edit the images with their Visual Flow Development Tools and then finished off with Luminar 4 to batch retouch all images.
Camera-Themed Playing Cards
The Photography Deck is a specially-designed deck of playing cards that will appeal to all camera nerds! They include camera quick reference guides and tips and offer great help for beginners and everyone who likes cameras. Each suit covers one of four categories: Spades is Camera Basics, Hearts is Composition, Clubs is Technical info, and Diamonds covers Shooting Styles.