Neuralab partners up with King ICT [WEB CONTENT PRODUCTION]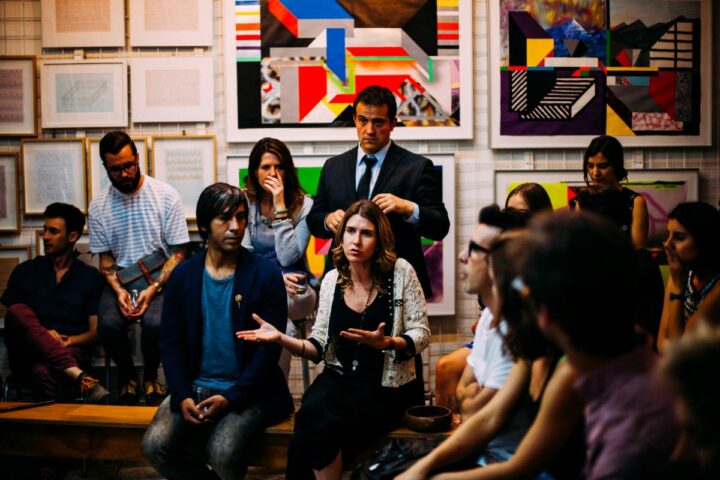 Yet another big event is behind us! This time the task was threefold: live stream + recording of all lectures + web aftermovie. The client was King ICT – regions biggest system integrator and advanced ICT solutions provider. The event? 14th edition of 'Open Integrations Day'.
Essentially it's a business technology conference & exhibition. All speakers were trying to answer the question of how to benefit from the digital transformation in Croatia and to realize a model of cooperation between the scientific, industrial and state sectors. Neuralab was a proud sponsor and technical partner for this event!
The live stream video feed was transmitted onto King ICT Facebook page. Client's wish was only to broadcast the opening keynote from their CEO Plamenko Barišić. Interesting to see his take on new generations and their attitude on life and business.
https://www.facebook.com/KINGICTofficial/videos/2091890764220960/
After that, the live stream was terminated but the multicam recording went on. Now you can see all the lectures cut and edited on King ICT's YouTube channel.
Seeing I was one of the few to see all lectures from beginning to end, I feel competent to determine the best talk of the day. And for me, it was Andro Galinović from 'Zagrebačka banka' and his talk "Irreversible digitization of everything: risks and technology". Very relaxed, yet informative talk. Andro is a good speaker. The topics he covered were all relatable, and it was cool to see all the pitfalls and comparisons between digital and old-school style of doing tasks like sending verified mail or political elections.
Parallel to recording in the main hall, our crew was shooting a ton of b-roll all over the venue for the purposes of the after movie. Located next to the conference was the demo room, where exhibitors presented their technical solutions and prototypes. All of them were eager to talk to attendees about very interesting technology such as Advanced analysis-based video surveillance, Customer case management system or King ICT's very own KING Sfera – Emergency Response System. You can see most of them in this short'n sweet corporate event promo.
It was a privilege to work with King ICT! All of the people involved were super helpful and accessible and we're looking forward to future projects with this 2-decade old company.