About the project
Hailing from Croatia, Pagoda Classics has been the gold standard in car restoration for over 25 years. With a legacy of 150+ revived vehicles, they're a a synonym for passion, precision, and individual flair. Their skilled and gifted team is devoted to fulfil the highest expectations in restoring classic cars to a better-than-new condition. Entrusted with their digital narrative, we combined the power of WooCommerce with bespoke visuals to craft an unparalleled online journey for their patrons.

150+ 'concours' restored cars in catalogue

Reving up the branding imagination

Bespoke pics & videos from studio to speedway
Goals
Working on the new Pagoda website, we had three main quests:
Feature the restored cars
Present and explain the restoration process
Simplify the process of making enquiries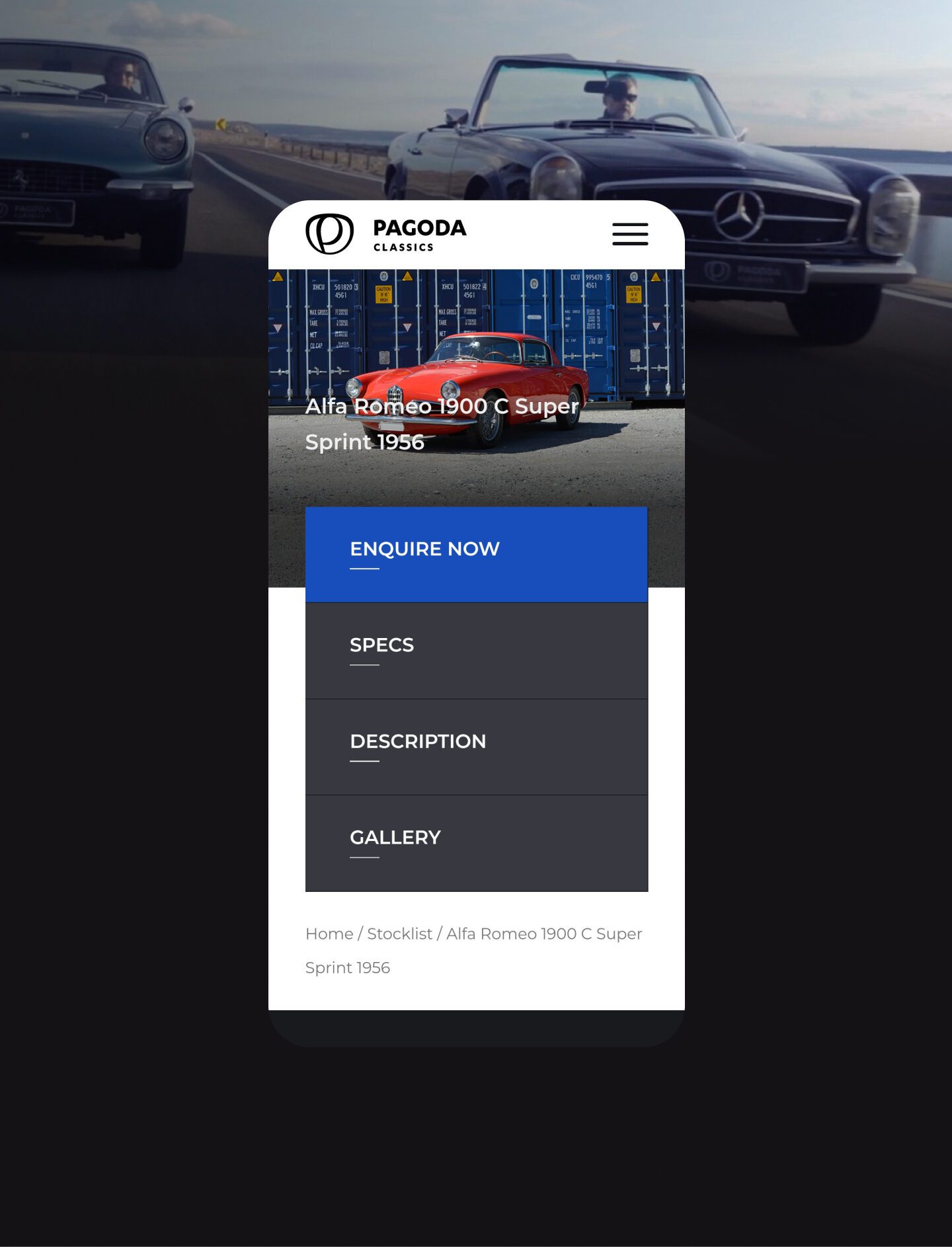 Feature
No car resurrected by Pagoda goes unnoticed. Each vehicle earns its spotlight – a dedicated page brimming with detailed insights, sharp imagery, and nuggets of facts that'll surprise you.
Restore
The good people of Pagoda Classics have put a lot of work into presenting the restoration process, explaining it into detail and backing it up with stunning visuals. Who knows, they might just inspire you to finally take matters into your own hands and get to work on restoring that rusty DeLorean that's been sitting in your garage, in case you happen to have one.
It's all about the user
Not keen on diving into the restoration process yourself? Or maybe you're looking to skip straight to ownership? Pagoda Classics offers both, and their intuitive interface ensures your car-related enqueries are just a few clicks away.
Driven by dedication, our design team poured their heart and skill into crafting a smooth and versatile user interface (just look at those animations!), ensuring that Pagoda Classics stays top-of-mind for every visitor.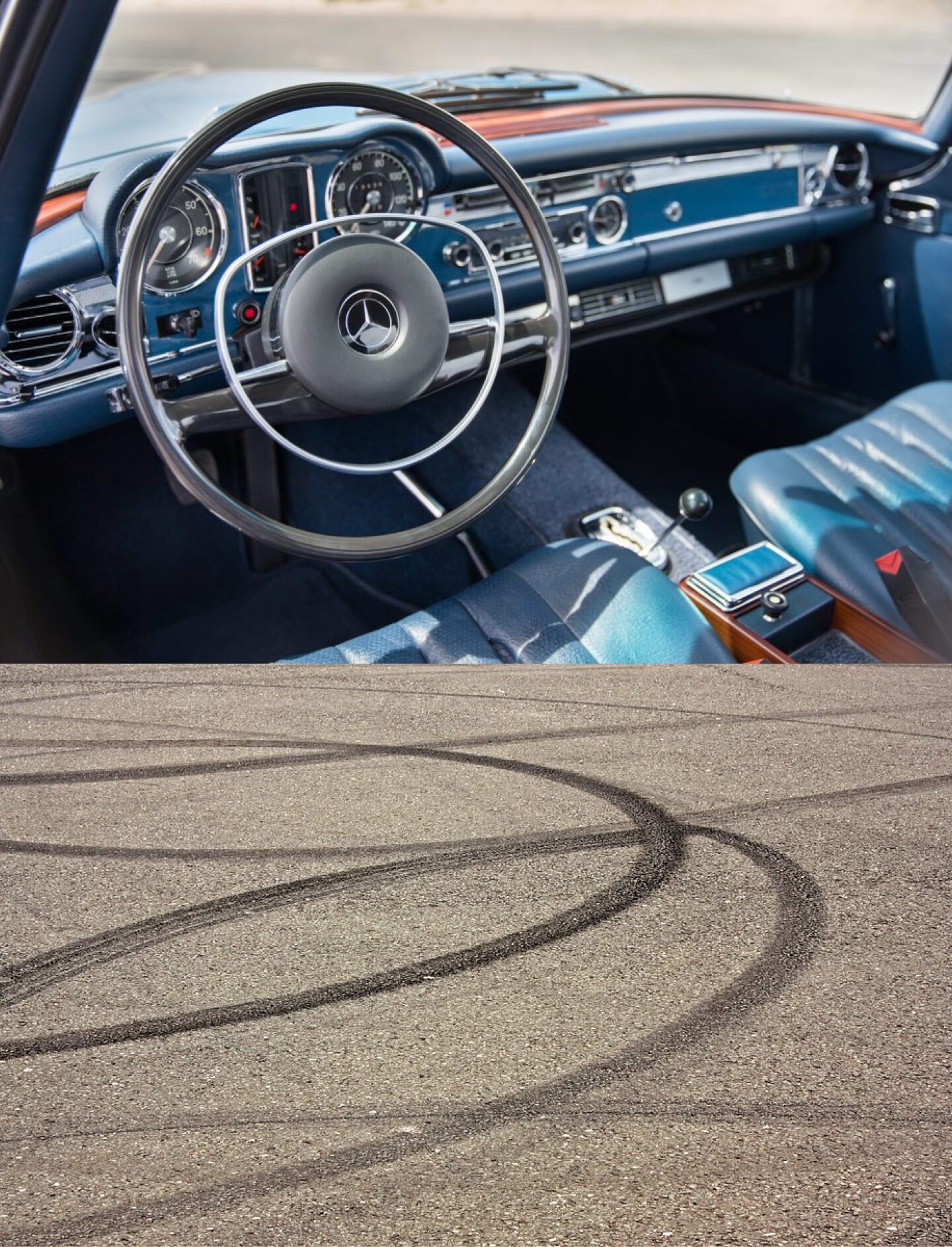 Branding
We seamlessly blended the charm of yesteryears with modern design elements, forging a brand identity that echoes both timeless elegance and automotive mastery. The result? A brand that stands testament to Pagoda Classics craftsmanship, striking a chord with both aficionados and discerning collectors.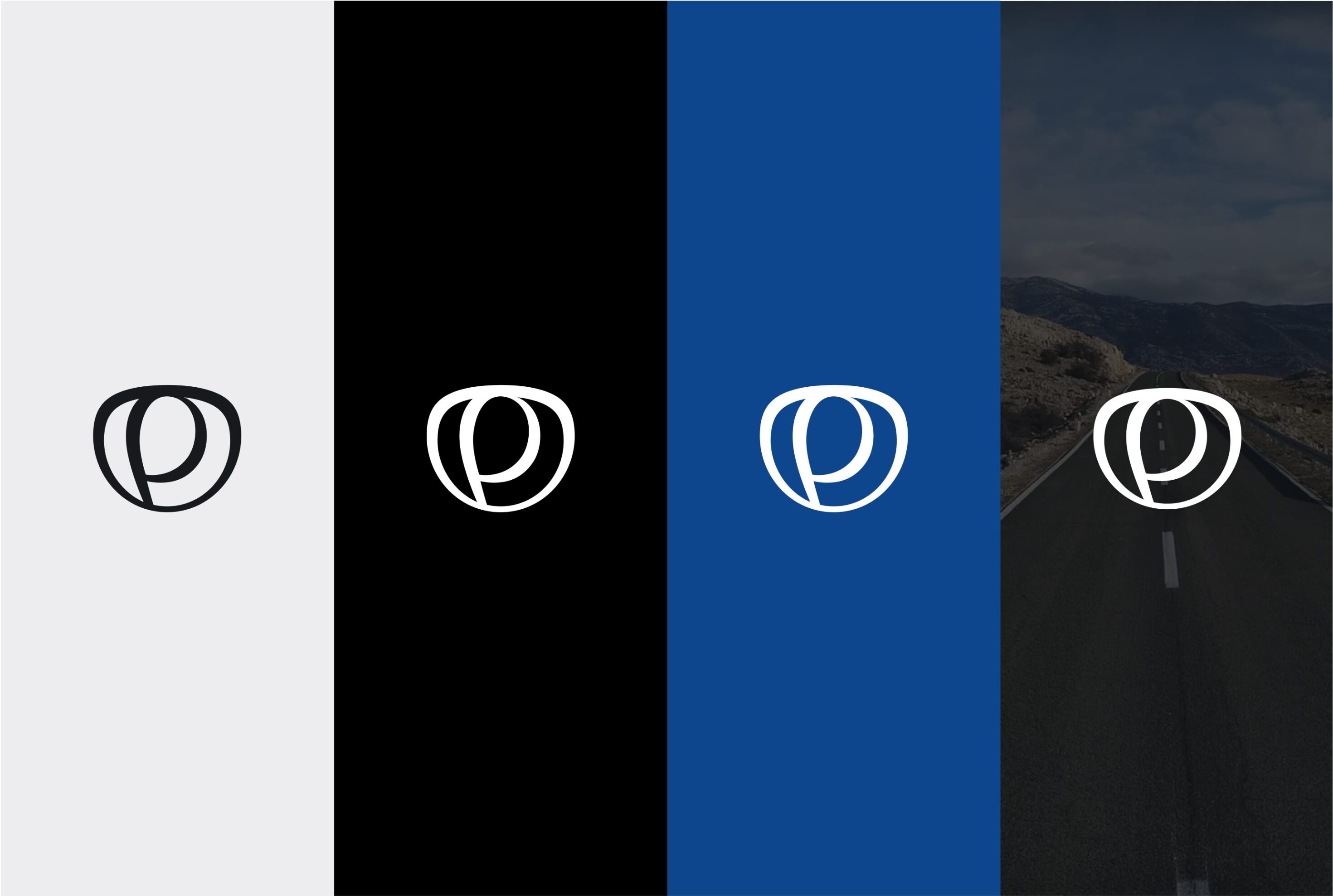 In-house production
Pagoda Classics was an inside job. Every pixel is a testament to our holistic teamwork. The Neuralab production triangle pulled of the entire branding, web design, backend/frontend development and custom video & photo content. Keeping it in the family helped create the best imaginable online experience for both Pagoda and their customers.
Finally, a nice word or two straight from the Pagoda HQ:
Karlo Beštak
CEO Pagoda Classics
"Neuralab was able to execute the project on a tight schedule, and there were no delays on their side."
Read full review on Clutch