We're going to windy Chicago to pick up technology and retail trends at the RetailX 2021 conference!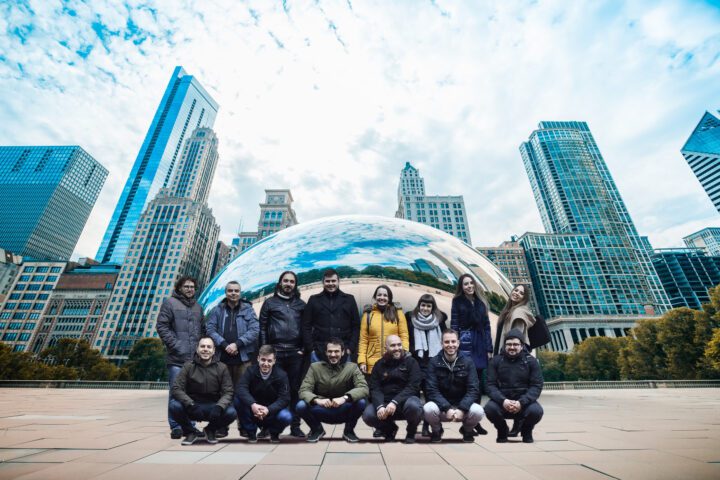 The Internet Retailer Conference & Exhibition (better known as IRCE) is the leading conference and trade event providing direct access to the technology and trends shaping the future of retail. It offers everything your business needs to stay ahead of the competition.
Neuralab team will be dancing in booth 1814
In 2021. RetailX is going stronger than ever with some new things integrated in the event. For instance, the showroom floor was redesigned and now has over 40.000 m2 for a better consumer experience. 'Matchmaking Sessions' where organizers connect participants based on mutual intent, interests and goals. 'SmartCommerce' is an immersive shopper experience that demonstrates the integration of physical and digital worlds. Our team will be located in booth 1814 and eager to both showcase our portfolio and engage with customers.
Almost 60 lectures and we found something that nobody can't miss
Aside from the exhibition, there will be a 2-day conference with almost 60 lectures geared toward connecting retailers of every shape and size to the ever-changing industry landscape. I would opt for 2 interesting lectures: Why Shoppable Live Streaming is Here to Stay and Top UX Ecommerce Tools in 2021 and Beyond. Themed around "Empowering Seamless Consumer Experiences", Neuralab designers, developers and content creators are bound to gain some new knowledge and possibilities in the eCommerce realm to implement into our future projects.
If you happen to be in Windy City at the end of August, feel free to drop by our 1814 booth and chit-chat with our crew over a cup of espresso. Otherwise, make sure to follow Neuralab social media channels (Linkedin, Facebook, Instagram) which will be packed with 'from the trenches' content. We'll try to convey the atmosphere from the world's biggest eCommerce gathering.