WordCamp Rijeka 2015 photogallery [WordPress Croatia event]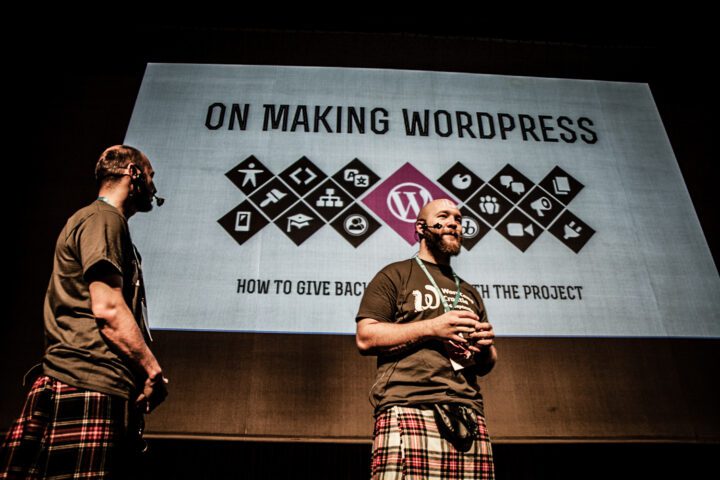 Going all around to business conferences can often be a daunting task. But every once in a while you attend a gathering with a pulse of its own. You can feel its vibe… WordCamp Rijeka 2015 was indeed one of those. A fruitful WordPress community of geeky enthusiasts, talking about open source software in the midst of the splendid city of Rijeka. And in case you missed the news – it was the first Croatian WordCamp event ever!
More than 160 people attended this tech gathering and even more joined via Live stream or Twitter feeds. Friendly organizers and two guys in kilts on stage made sure everything went smoothly. Even so, the highlight of the event was the quality of the program itself.
In a full day of talks, panels, workshops, free red bulls and packed bellies :), we got an earful on a wide spectrum of topics. From typography concepts by Marko Dugonjić to advanced custom fields by Daniel Pataki. Even the business "soft" skills got the spotlight with an excellent closing talk by Tomaž Zaman, who worked the stage "Tony Robinson" style yelling at us to raise the development prices.
Don't forget – WordPress covers ¼ of all web. One would think that these types of conferences would stretch throughout the days. And one would be wrong! WordCamp Rijeka 2015 crew did an awesome job and packed a week's worth of content into one exciting day. Also, they threw a killer closing night party with an open bar. Let's hope they repeat everything next year! 😉