Changing the game with Game changer 2.0
The second edition of the Game changer conference demonstrated that in just one year, an organizer can turn a 'just another tech conference' into a standout event. Over 100 speakers highlighted the vast potential of merging the gaming industry with WEB3, covering areas like eCommerce, cybersecurity, marketing, and of course, inevitable, artificial intelligence.
Listen to this article
However, what truly was a game changer (pun intended) for me is their policy of exclusively promoting panel discussions! There were no tedious sponsored presentations or awkward marketing spiels. Over a thousand visitors witnessed very interesting and zesty discussions by experts in digital transformation who pondered on the latest trends in their sectors. Game changer is one of the rare conferences where I really have to think hard about which panel to listen to, as everything takes place simultaneously in 5 halls.
Neuralab's small team settled in hall 5 titled "Good games of eCommerce" (where else;)). Apart from the panel 'Build a future: Can web3, gaming and eCommerce be one story?' in which our own Krešimir Končić participated, we will highlight the panel 'AR, AI & eRetail / New UX for online shoppers' and 'Fitness & healthy habits / All is just a game'. A special kudos goes to the moderator Dino Oreški, who skillfully navigated the subject matter and guided panelists on the right track to ensure the discussion was entertaining at all times.
AR, AI & E-Retail / New user experience for online shoppers re-cap by Ana Vitlov
This was an engaging discussion about the numerous advantages brought in by new technological capabilities and tools. The conversation was led between Petra Bašić Jantolić, Ranko Gajanović, and Vedrana Lončar. Petra serves as the Executive Director of Customer Business Development at Addiko Bank, Ranko is the ICP Balkan Hub representative, and Vedrana is the owner of HGspot & Papar. They delved into many topics, all centered around eCommerce, exploring its various facets and how their companies approach it.

Vedrana Lončar mentioned that they use AI for the purpose of enhancing and optimizing software and internal procedures while still awaiting the definition of legal directives for its implementation in customer experiences.

Ranko Gajanović addressed the challenges of implementing AI in businesses, highlighting cost as the major issue. He also mentioned AI training and employee education as additional challenges.

Due to all the mentioned issues, as well as customer habits, all panelists agreed that the ROPO effect (Research online, Purchase offline) is still quite prevalent among customers in our region. Even when new features emerge, the majority of customers still prefer to physically inspect products and make their purchases in stores.

Petra Bašić Jantolić detailed the key KPIs related to digital sales that they track at Addiko Bank, touching on several, including user login counts, the tracking of active users, start to contract, and start to cash analysis. Nevertheless, if she had to single out one, she emphasized the percentage of digital sales over a specific time frame.

A noteworthy conclusion of this panel was made by Ranko when he mentioned that, for now, AI is best utilized in eliminating repetitive tasks, thereby freeing up more time and space for innovation. The combination of online and offline commerce stands out as the most effective way to retain customers.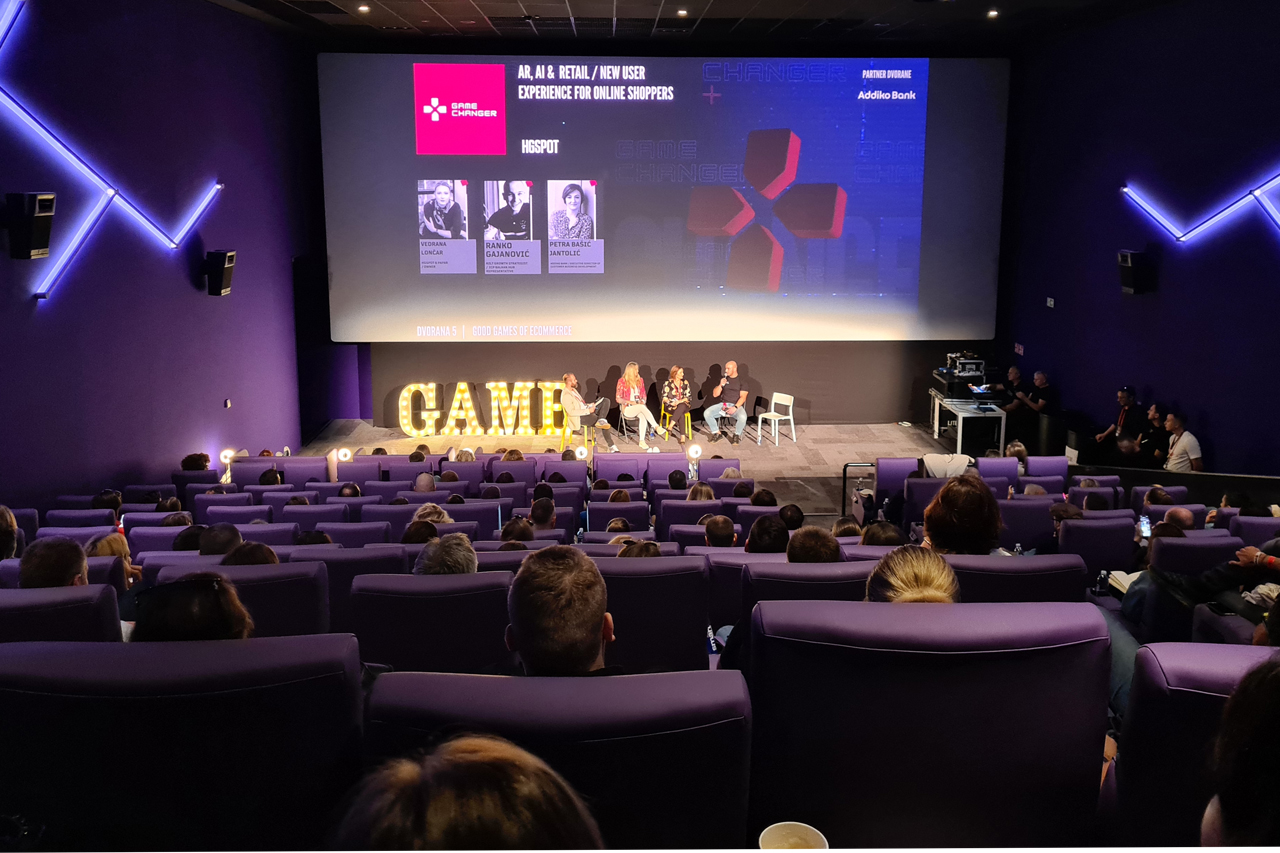 Fitness & healthy habits / All is just a game re-cap by Monika Žoljom Šore
The panel discussion on Fitness & Health habits was not only interesting but also lively, earning a big round of applause from the audience. The talk focused on how people are using different apps and gadgets to enhance their workout routines.

Many folks are now using apps like Strava to monitor their progress during exercise, and it's clear that this has its advantages. What made the discussion even more captivating was the story of a professional athlete who used a sleep-tracking app. One of these apps suggested that her sleep wasn't very good, even though she felt well-rested. This led to a drop in her performance during training and in actual sports events. It took her coaches a while to figure out that the app was affecting her psychologically. As soon as they stopped her from tracking her sleep, her results improved. This shows that we should be cautious when relying on workout apps and consider their impact on our mental well-being.

The participants also had some fun answering quick questions from the host. For instance, when asked about "vegetarianism, yes or no," Roko Marović quickly responded with "Steak", which resulted in quite a laugh from the audience 🙂

At the end of the panel, Roko got the audience up and moving by demonstrating two helpful exercises in a group workout called "Shake & Shiver." This exercise is designed to help people who spend long hours sitting relax their muscles. It's an understatement to say that the audience was thrilled with this level of interactivity during the panel.

The conclusions of the panel were that AI helps in training but cannot replace direct contact, and that balanced nutrition and an individualized approach are the most important things when trying to get in shape.
"Build a future: Can web3, gaming and eCommerce be one story?" re-cap by yours truly
Can you squeeze a panel with 3 major topics into 45 minutes? Barely! All 3 speakers – Kristijan Škarica, Darijan Kosić and Krešimir Končić agreed that they need to meet on a lather date on Dino Oreški's podcast so they could delve into the matter with more detail. Nevertheless the panel was massive and I thorougly enjoyed what was beeing said (probably because I positioned myself on extra confy reclainers in the first row). Panelists were visibly very relaxed and eager to share their vast experience with the crowd. They explained what are the pitfalls with web3 games, how difficult is to educate eComm merchants about this elaborate new technology, and also about the problems with security

Kristijan Škarica – founder and co-founder of several startups, including Gepek, Agriblock, and Nanas-Game made a great point that Web3 natively supports bottom-up community efforts that could be seamlessly tied to your game.

Darijan Kosić – CEO of DWIZARDS web development agency and Today's Games Studio, also vicepresident of the Association of eCommerce Croatia, stated that gamers hate Web3 because of the monetization aspect that crypto brings to the gameplay.

Krešimir Končić, CEO of Neuralab, touched upon the eternal "Is web3 right for me" question that developers or merchants should ask themselves. He stated that they should ponder on 3 things: what type of interactions they want to offer, what type of overall experience does their game or eCommerce offer and most of all – what's in it for the user.

At the end of the panel Dino asked for their current favourite video game, and the answers were very diverse. Kristijan went for The Witcher, Darijan still to this day enjoys The Train Simulator, and Krešimir swears by Lego Star Wars Battles.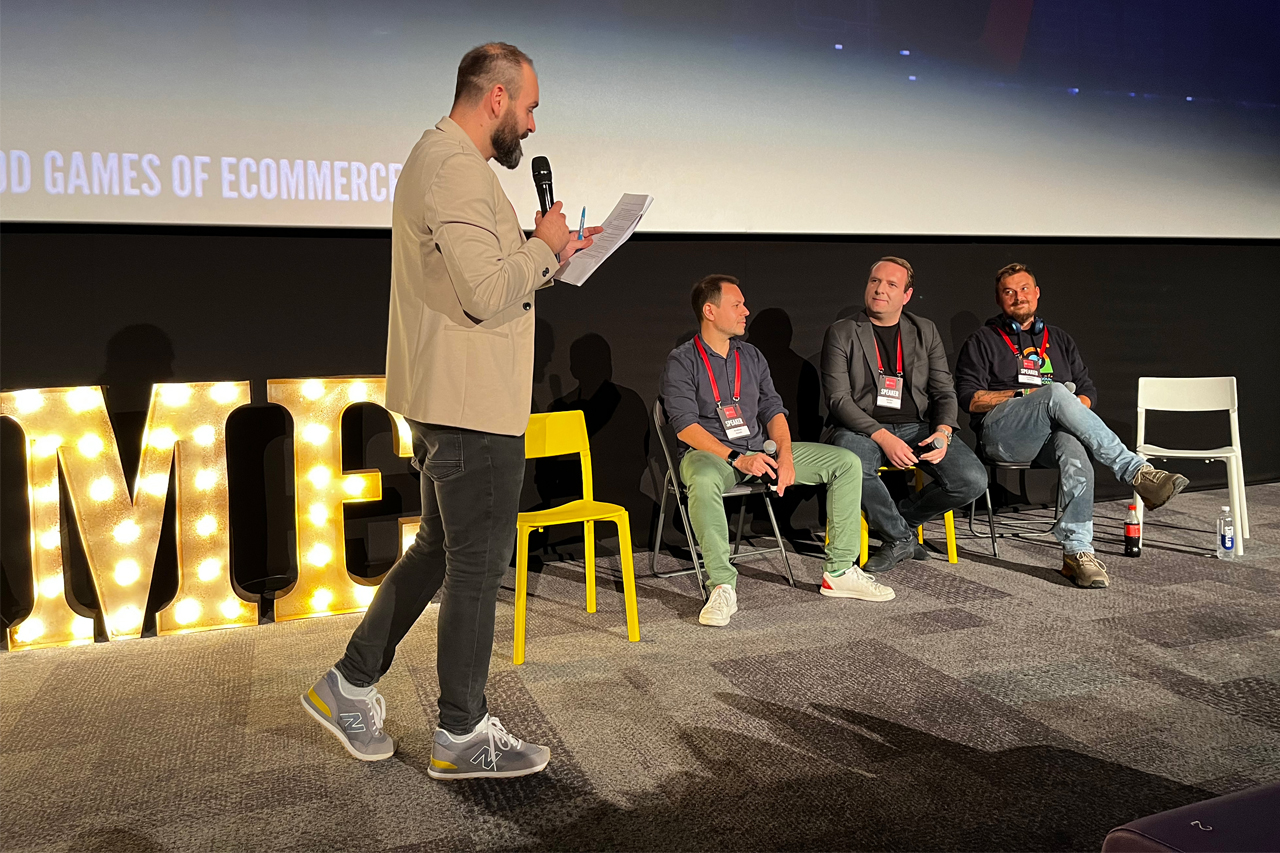 As a conclusion I'll post the statement from Matija Vučković, organizer of Game changer: "We are still full of impressions and proud of everything we have achieved, which is also shown by the large turnout of visitors who left feeling positive. Once again we've proven that connecting tech companies and bringing tech topics closer to mainstream companies from Croatia and the region is a great recipe for success. We are delighted by the fact that visitors learned something new, useful, applicable, and connected with a new community. The organizing team is very excited about the upcoming 3.0 edition for which preparations are already underway."