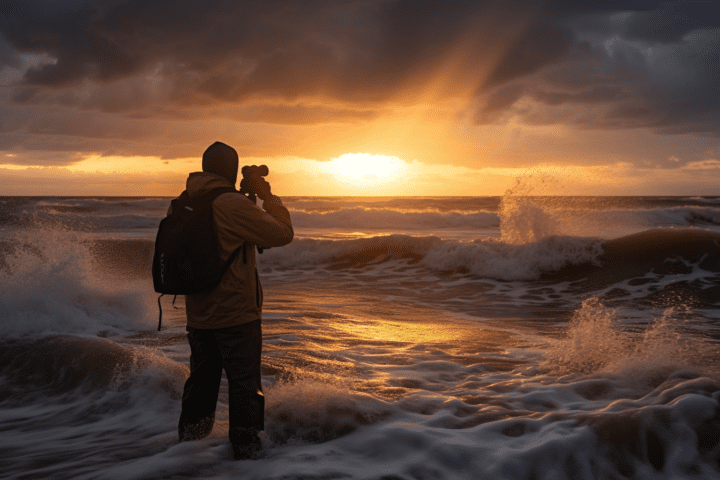 First edition of Lens Curator's third season brings you 4 new excerpts from the world of photography and videography. This month we take a look at viral photo re-touching, aspect ratios, weather sealing, sky replacement, and DIY kino flos.
How to go viral with photo re-touching
People call it the worst portrait session of all time! Pam Dave Zaring posted on Facebook their family portrait photos. Looking like something from a cheap horror movie it quickly amassed a lot of views and shares. Photographers excuse? She said:'The shadows were really bad on the beautiful, clear, sunny day, and her professor never taught her to retouch photos.' As funny as it sounds, recreating something as awful as this is not an easy task. Luckily the Internet is here to help.
How to choose the best aspect ratio for your video?
The aspect ratio is basically a proportional relationship between the video's width and height. It can set the tone of your video. Good people from PremiumBeat made a cool video that explains: 'How it can improve the style of your story and create a dynamic contrast between shots and scenes.'
Weather sealing test [cringe alert]
Over the last couple of years, Sony is killing it with their A7 line-up and never-ending pleiad of new cameras and lenses. But, under the radar, people are complaining about their build quality. I waved indifferently on those speculations and claimed that Sony as a big kahuna, just can't allow themselves such a policy. But maybe I was wrong. Check out this interesting weather sealing test on different camera models and manufacturers and conclude for yourself.
Easy way to fix bad weather in your shots
If you want great tutorials on YouTube then look no further from Tom Antos. The guy knows his shit and it's always a pleasure to learn something new from him. 'Nothing worse than showing up to do your video or film and turns out that you get bad weather.' Luckily we live in the After Effects era, so a quick sky replacement is only a few tweaks and clicks away.