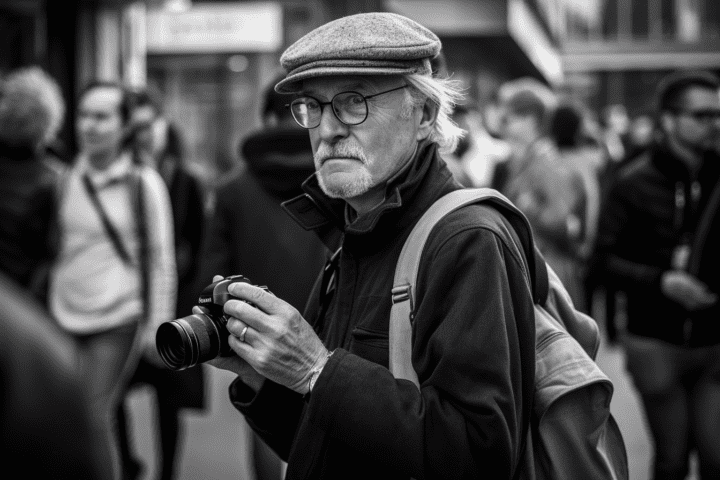 The fifth edition of Lens Curator's third season brings you 5 new excerpts from the world of photography and videography. This month we take a look at food photography lenses, ND filters, lav mics, cross dissolve and street photography.
Do you shoot before you eat?
A couple of days ago I decided to treat myself to a healthy and delicious dinner – tuna tataki. When the dish came to my table in all its glory I immediately felt a compulsion to take out my phone and take a picture. Instead, I said fuck it and dived into (semi)sushi galore. Nowadays we like to shoot food. Before we taste something special, we want to share it with the world. It became a full-time job for certain individuals. Food photography. And when you ask them how they produce those stunning pics or videos you realize it's not a walk in the park. Au contraire Rodney! But you have to start somewhere! And why not start with appropriate lenses?
Screw me (on) gently…
Neutral Density filters, or ND filters, are an essential piece of gear for filmmakers shooting outdoors. Timelapse or hyper-lapse? Long exposure? Shallow depth of field on a sunny day? All perfect examples of when to screw on your ND filter. There are many shapes and sizes of these filters, but don't let that discourage you. Even a cheap one can help you get a shoot you intended, instead of an overexposed piece of crap.
Audio is more important than your video!
Never forget this mantra. Always make sure you capture pristine and crisp audio. One of the best methods is to use lavalier (or lavs) microphones. They let you get nice and close to your subject's mouth and also allow your subject to go pretty much anywhere they want without requiring a boom operator to follow closely behind. Check out this video and find out how to place, hide and mount a lav mic. But also how to handle your subject when wiring them and reaching under their clothes, which can be a delicate situation.
Master Cross Dissolve Transition
One of the first things you learn when starting editing is transitions. The most popular of all – cross dissolve. Used to death, but still works seeing it represents a passage of time and is ideal for lower thirds. In this great tutorial, Justin Odisho gives us some great techniques that will help you edit faster and more creatively.
10 Tips to Up Your Street Photography Game
When done well, street photography provides compelling images that tell a story of a time and place. It's not easy – you have to react quickly, deal with angry people, avoid getting hit by cars and transit vehicles… Mostly done with wide/medium lenses, you have to use your legs and get close to your subject. Don't rely on zoom too much. Also, it's a Kai W video! I like his dry humor.