Nominis podcast – episode 060 with Vedran Sorić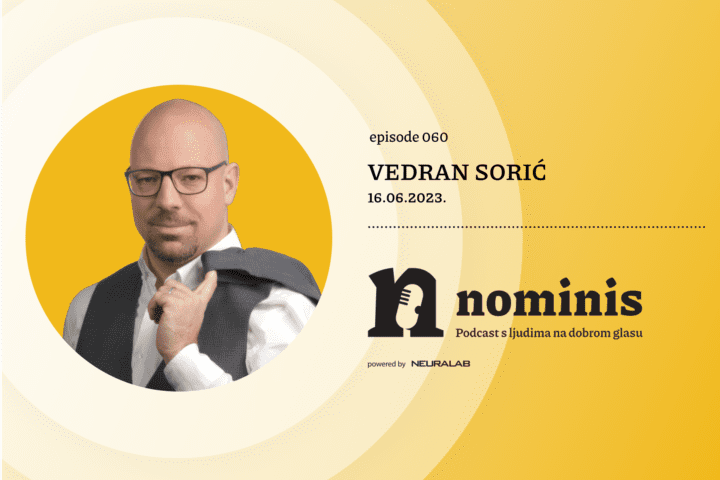 Vedran is a sales consultant with many years of experience in the sales sector and the owner of the consulting company Sorbel Group. In addition, Vedran, together with our Saša and Ognjen Bagatin, is the co-owner of the brand Prodajni Mindset.
In the new episode of Nominis podcast which we are producing in partnership with the Association of eCommerce Croatia, Vedran talks about how he started with the booking and airplane tickets business. After that, he went to a B2B car dealer where he fell in love with sales. Vedran explains what selling something means to him, and can you learn it from a book or a course. Also, he delves into the story about Prodajni Mindset – his book, meetups, shows…
You can check the video recording of Nominis 060 on the official YouTube channel of eCommerce Croatia.