Beauty and the Beast (How to succeed in beauty eCommerce against devouring competition?)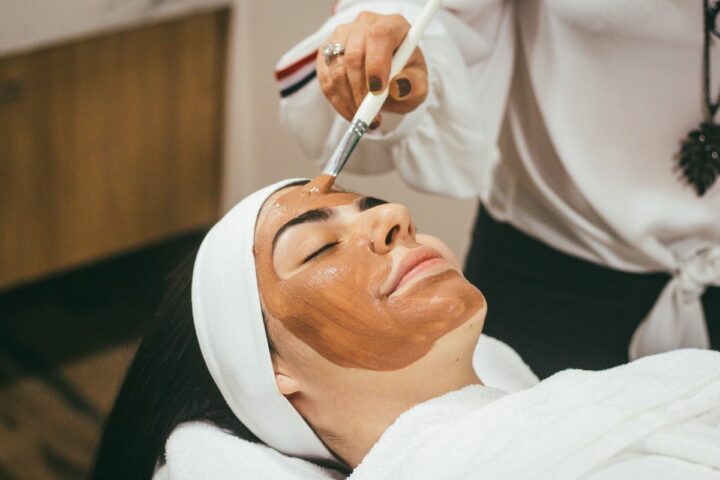 eCommerce is now responsible for around 10% of total consumer spending and that number is increasing each year. Can you guess the market that is doing especially well in the eCommerce space? It is an ever-present beauty industry whose growth is 4 x faster online in comparison with physical beauty stores.
Beauty eCommerce's fast progress at first may seem hard to figure out— as a consumer you would probably want to try expensive face cream or eyeshadow shade in person and not purchase it online only on account of it being a good product. However what is happening in the beauty eCommerce world is quite the opposite- a true demonstration of modern consumers' buying patterns and their changed behavior. According to the Global Wellness Center, the global wellness economy is now a $4.2 trillion industry with personal care, health and anti-aging representing a quarter of this, and Goldstein Research estimates the Middle East cosmetics industry reaching $32.2 trillion by 2025 as a result of a rising market in natural ingredients, personalized goods and services.
Because of the growing market, merchants needed to become innovative by creating their own customer approach and getting personal both online and offline, using social media and its influencers as a tool to connect with customers. Nevertheless, while the innovative approach is quite appealing, the good old fundamentals persist in being on top of the marketing chain— communication is the key, followed by the quick delivery and rapid problem-solving customer service.
SPECIFICITY OF BEAUTY E-COMMERCE
Generally speaking, beauty eCommerce's target audiences are mostly women, especially in comparison with other industries. For example, the tech industry is mostly preferred by the male population and it is shown in rougher shapes and harsh lines that predominate in the tech industry web design.
On the other hand, the beauty eCommerce aesthetic gravitates more towards rounded shapes and bright colors. The essential overall mood picked for the eCommerce web page design depends on the age of the target audience. Younger people enjoy a colorful style, and for the more mature buyers, there is an emphasis on darker shades and a minimalistic layout. The only thing the customer cares about is if this product is making them feel more confident or more beautiful. That is why beauty business UX is based on storytelling and selling a wonderful lifestyle. This makes perfect sense in the, for instance, the perfume industry.
Perfumes are very hard to market online precisely because of the abstract nature of describing a scent. So marketers use storytelling to attract customers to buy a product based on a beautiful narrative a person can be part of – if he or she buys a perfume of course. That is one of the biggest reasons why additional content and an active blog are crucial in the beauty eCommerce marketing strategy – you are relying on your storytelling skill, less on product specifics.

Our client BIPA, the largest health and beauty retail chain in Europe, puts great emphasis on their copywriting and storytelling, but also on the visual presentation of the product, which is why we made sure to make them a very aesthetically appealing perfumes site.

WHY BEAUTY E-COMMERCE IS SUCH A PROFITABLE NICHE?
No matter how much the economy suffers, this is the one niche that will never go down.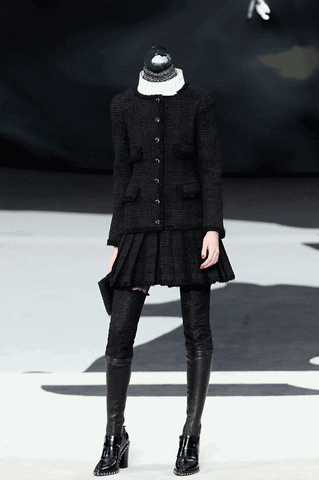 Good illustration of this statement is the phenomenon called the "lipstick effect" that happened in 2001. when the sales of lipsticks rose despite the 9/11 attacks affecting other industries in the market. In 2007. the same phenomenon happened again, now called the "nail polish effect" due to its shift to nail polish which gained up to 65% increase in sales in mid-2008 during another economic recession. And it's happening again during the COVID-19 crisis: NPD confirms sales of online prestige nail products reported double-digit growth in the UK's first weeks of lockdown with a 12% rise in the week beginning March 16. Then, in the week starting March 23 when the lockdown became more strict, they rose 24%.
A possible answer is the fact that regardless of hard times, women and other beauty lovers want to feel and look good so will invest in affordable beauty items. The explanation for this phenomenon is rooted in evolutionary psychology – in time of crisis, people will invest in luxury goods that are not as expensive. For example, they will buy luxury lipstick instead of a luxury car.

BEAUTY WORLD`S NEW RULES
A powerful rise of beauty eCommerce can also be explained with advanced technology step-up. Consequently, a big reason for the recent beauty industry's eCommerce success can be found in mobile sales and their digital tools to help customers get an in-person, try-on experience on their phones. Brands like Urban Decay are starting to offer promotional filters that "put" products directly on the user's face.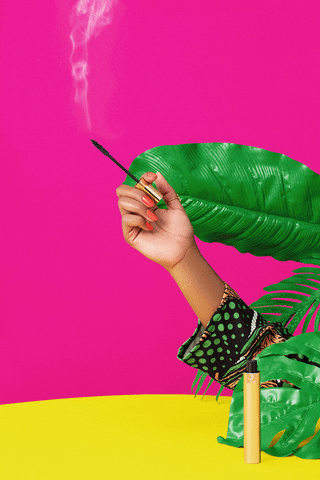 Larger stores like Sephora are also expanding their digital try-on capabilities with apps like their Virtual Artist, which enables them to try a range of items from their phone and allows them to have real-life look-alike shopping experiences. Personalization is still key in the beauty and health industries and innovations are playing a huge part in keeping technically savvy Millennials and Generation Z customers engaged. A good solution for blending two worlds comes from our client, Wow Junkie- the winner of a Shopper`s Mind Award for the best eCommerce site in Croatia. Their work philosophy is not to sell beauty, but the feeling and the experience. As they said: "From the beginning, we wanted a person who feels our vibe, to become hooked and addicted to the wow feeling." As for their online approach to the customer, you can check out what we visually build for WowJunkie on our Behance.
That being said, modern customers are striving for extra value in their purchase journey and bringing them an experience is essential. Here are important eCommerce segments you should keep in mind:

SAMPLES
Boxes full of goodies shipped every month to your door make the items feel precious and personalized inside, adding a layer of brand familiarity you'd hardly get from just walking in the shop. Free samples were the fourth biggest influencer for buying beauty items in four major beauty categories, according to the Annual Report on Personal Appearances.
Subscription boxes are essential for attracting customers who don't have the time or desire to visit a store and try all the hype products. One of the pioneering beauty eCommerce services was Birchbox, a monthly beauty sample subscription that made a big influence on Beauty eCommerce in the upcoming years.
Free samples ranked the highest influencer for purchasing in fragrances with almost 40 %, the only exception being China, where fragrances remain an upcoming category. The highest percentages from the 16 surveyed markets were 57 % from France, followed by the United States, Spain, Brazil and Germany. France ranked highly in all categories along with Germany, the United States and the United Kingdom indicating the value of sampling in those markets. It is no surprise that the two most popular subscription sites – Birchbox and Glossybox – originate from the US and Germany, and list France and the UK as two of their largest markets.
Consumers can create a profile of their own beauty preferences and submit a range of items at highly discounted prices to try or choose their own. If they like them, they can benefit from further discounts by buying the bigger versions. Also, they can subscribe to their number one products and get their favorite makeup every month on their doorstep without even stepping foot in the store.
INFLUENCERS
Never before has social influence been so crucial to the growth of an industry, with the driving force behind it being influencers (especially the beautiful ones!). Millennials and Generation Z are majorly changing conventional ways of entertaining, shopping and advertising. This large target audience is finding people they can relate to online through a host of social channels and turning to influencers to steer their buying decisions.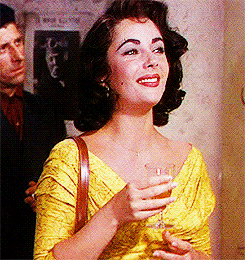 And beauty eCommerce businesses don`t protest it. YouTube has 1.5 million beauty videos uploaded per month, with beauty-related content producing over 169 billion views in 2018 alone including popular makeup tutorials, reviews, and haul videos. This had resulted in 1.1 billion sponsored video views in the same market, generated in 2018. by 3049 brands collaborating with 2282 different beauty publishers and influencers. Sephora has 18 million Facebook followers, 17 million Instagram followers and more than one million YouTube subscribers. They engage on multiple platforms with predominantly millennial consumers – Twitter, Snapchat, Kik, Wishbone and Pinterest, with content tailored for the audience on each platform.
The company works with micro and macro influencers who show off Sephora's products on a range of skin tones and hair colors to reach diverse audiences on these channels. Nearly half of the beauty shoppers admit social media played a role in their purchase, making 20% of make-up buyers seek products they've seen on video tutorials, while 16% buy from brands that have collaborated with their favorite Youtuber or blogger.
Social media will continue to expand and brands need to realize that these channels represent so much more than selling platforms, they have the power to lift their brand up or knock it down, sometimes with only one video. If brands use social media effectively they are doing it in a way that allows interaction and co-creation as it is the only way to success.
REVIEWS
Beauty affects how people look, feel and express themselves, therefore it's extremely personal. Makeup and skincare products go right on the consumer's most visible area, their skin. That's why customers in general find makeup and skincare reviews even more important than, for example, technical equipment review. Consequently, 90% of consumers read online reviews before buying a product and 88% of consumers rely on online reviews almost as much as personal recommendations. Online reviews should never be put aside because they can bring huge value for your business and give you a clearer understanding of what your customers expect from you.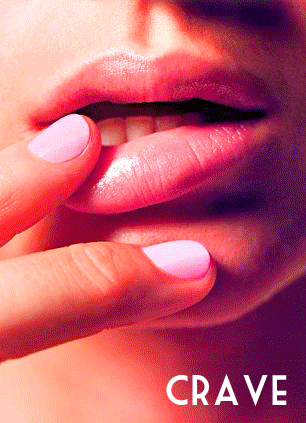 Positive reviews are another way to boost the SEO of your website, too. Some SEO experts claim that reviews represent around 9.8% of all the ranking factors. The more people chat online about your brand, the greater its exposure to search engines like Google, Yahoo and Bing. Naturally, this means the customer will have a lot of doubts, complaints, and problems that will emerge during their journey to find the right product, but it can also be viewed as a positive challenge for beauty brands. Emphasizing good reviews can be one of the most beneficial things you can do for your eCommerce business.
BETTER BEAUTY E-COMMERCE
Even though every brand is different, there are some consistent patterns that make eCommerce successful:
Influencers are one of the most important eCommerce tools- find the ones that understand your product and will do a good job promoting it on various social channels
Ensure you are active on the right platforms for your brand and listen to your customers
If possible, let consumers learn about products online but try them out in a store
Ensure your apps and mobile experiences keep up with the demands of the tech-savvy consumers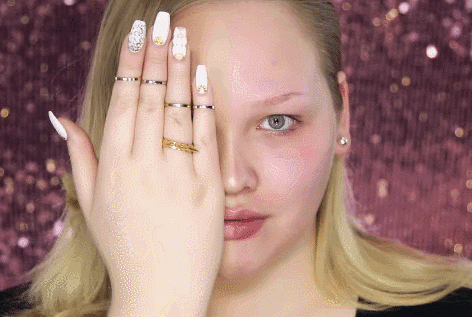 Having a clear goal and strategy to accomplish it by following realistic expectations can be your starting point in the beauty eCommerce business. From then on, understanding and applying the few rules mentioned above can really get you on a good path. Even though beauty moguls are coming up with new ideas and high-tech solutions year after year, there are always fresh concepts to discover and show to the world with the most important thing in mind- giving value to the customer will always be the most beneficial advantage!
Want to know how Neuralab handles the beauty eCommerce world? Check out our portfolio and contact us for all the details!