Did GoPro take a wrong turn?
GoPro was a showcase of a great business story. They basically invented the market for action cameras and dominated it for more than a decade. On top of that they built a media empire based on the vast amount of exciting content. In 2014. the company vent public. At one point GoPro's stock was floating over $90. But then, on July 6th 2015., the smallest, lightest and most convenient GoPro was launched. HERO4 Session. It turned out it was not so convenient, and it just may lead the company from San Mateo, California to its downfall.
Listen to this article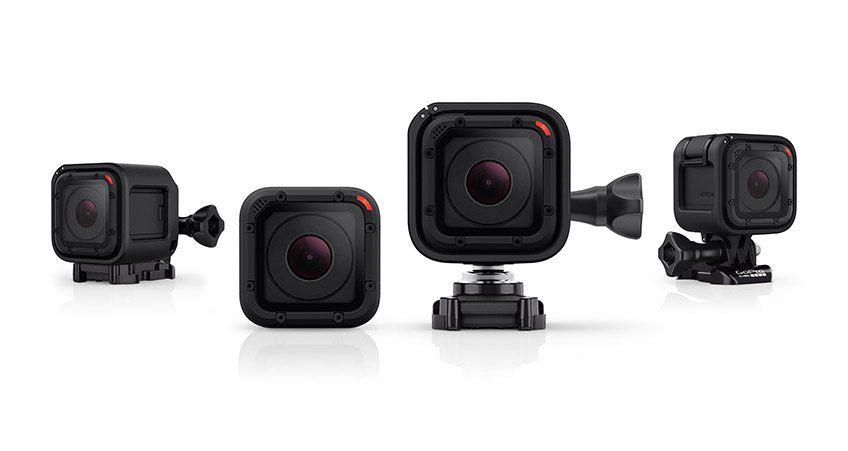 GoPro advertises Session as their smallest, lightest, most handy camera yet. Even though that fact alone is opened for discussion because of Session's cube shape, a bigger issue for me was the integrated battery and lack of HDMI output. We mostly use GoPros in live stream scenario, so a HDMI jack is a must. All that nitpicking aside, Session failed in its fundamental role as a new and most advanced member in the camera lineup – to provide better specs in one or more features than it's predecessor. GoPro HERO4 Black edition is still the most advanced GoPro ever. HERO4 Black has 4K video. GoPro session does not! And those two cameras had almost the same price…
Not a good time to make such move. GoPro is not alone any more in the action camera market. There's a ton of options nowadays if you want to buy a small camera. Granted, a lot of them are cheap cameras from China. But some of them are great cameras from China! And you can get them for a fraction of Session's price. Take Xiaomi Yi camera for instance. It records at 1080p up to 60fps and it has Sony 16MP sensor. Price? $84! Even cheaper at $69 is the SJCAM SJ4000. People call it the GoPro killer. It produces pretty decent looking footage, and comes with a bundle of mounts. On the other range of the price spectrum, broadcasting professionals are leaning more and more towards solutions like Marshall Electronics CV502-MB. For $500 you get a 1/3″ Sensor workhorse with HD-SDI output and M12 Mount so you can even change lenses. Obviously there's a plethora of new and great action cams out there which are taking a bite of GoPro.
A good indication that something went south, were the price drops. When the Session was announced the price tag was 399$. After disappointing sales, just 2 months later, they dropped it to 299$, and then again, 3 months later – to 199$. Session simply failed to outsell previous models.
This hurt the company. It hurt it bad! The stocks took a plummet over the summer of 2015 and lost almost half of its value (and it continues to drop to this day). Then later, 7 percent of the workforce has been laid off. Last month senior vice president Zander Lurie officially resigned. And all this in spite of 1.6 billion dollars revenue they had last year! Now the company is in the state of perpetual low revenue projections.
Naturally the CEO of GoPro Nick Woodman did a totally rational move – he gave himself a massive raise! He was the fifth highest paid CEO among US public companies in 2015. Woodman got a package of 77 million$. As oppose to the previous year, that's a 4000% increase! Funny, right? People are getting fired and you grant yourself a huge amount of cash…Is he paying himself off? Is he scared of the competition that has crept up at such a fast and furious pace? Looking for a way out? I hope not…
Because I love my GoPro camera! As do millions of others all over the world. It's such a versatile tool, and if used properly, it can add immense value to your production. It also made filming your precious moments easy as 1-2-3. It would be a shame to lose that.
GoPro needs something new. And I believe they will deliver big time in 2016! They are expected to release its long-awaited Hero5 camera, which should include things like 4K recording at 60 fps and better image stabilization. The other thing is A GoPro Drone. It's also expected in 2016. They released an awesome teaser video containing GoPro Quadcopter Footage. I'm sure it's going to be a great product. GoPro just needs to careful with the pricing. They must tread lightly into DJI territory.