Ecommerce Drone Delivery: Science Fiction Or Soon To Be Reality?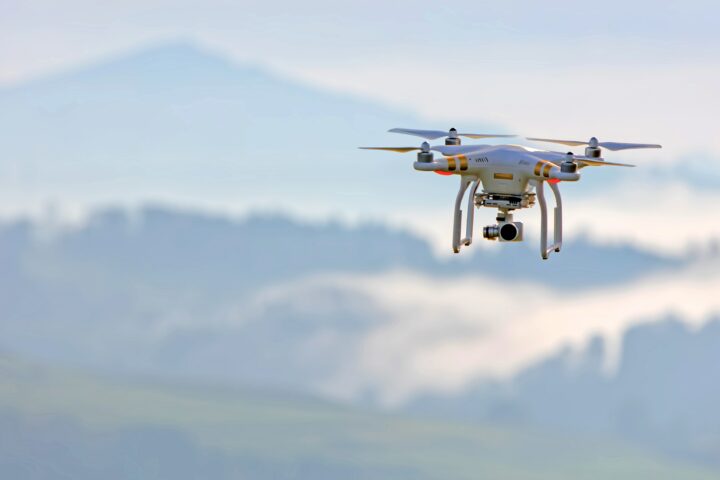 In the last few years drones have become increasingly popular "toys" for big boys. This didn't went unnoticed by most known e-commerce players who ambitiously started investing money and resources into developing their own drone delivery system.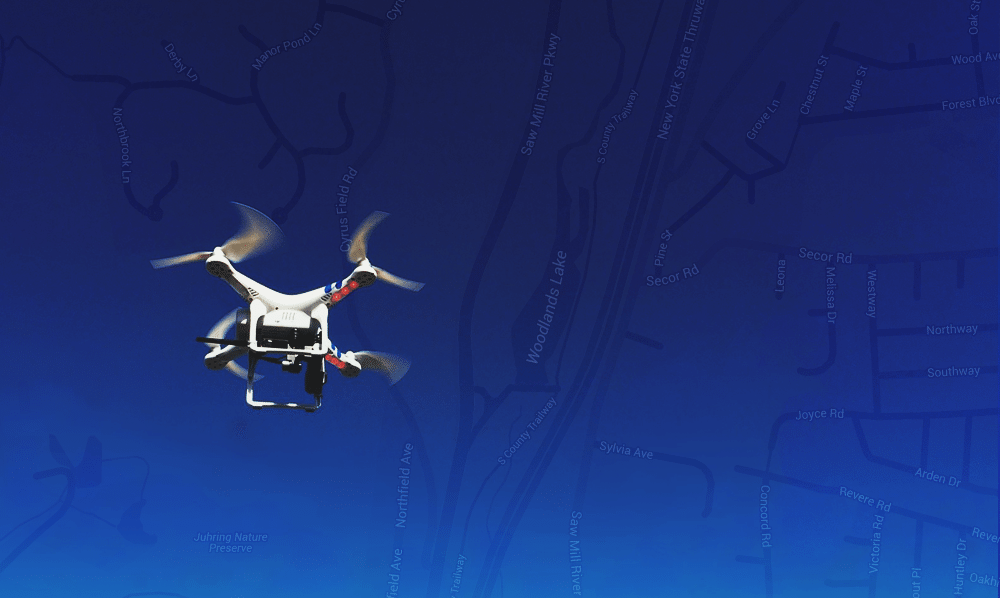 When 2013. Amazon's CEO Jeff Bezos unveiled plan for drone delivery, many people were skeptical about it, thinking it's not going to happen anytime soon. Now, a few years later, Google's head of David Vos is ambitiously saying that drones could start delivering goods to the customers in just one to three years time. We don't actually know how many experimental projects were started and failed by these heavyweights but it seems more and more big companies are really working hard on this to become reality. Currently Amazon, Google and the rest of the players getting into this drone delivery game are on hold by Federal Aviation Administration as regulators have yet to establish the rules for commercial drone use. While they are waiting for FAA's green light, lots of parties are already working with NASA to come up with a first air-traffic system for preventing crashes of drones and other unmanned aerial vehicles (UAV).
Research made by Bard College's Center for the Study of the Drone, has found that more than 300 "close encounters" have happened in U.S. airspace in less than 2 years. According to their findings in Drone Sightings and Close Encounters there were 70 incidents in the first seven months of 2014 and a dramatic increase to 585 incidents in the same period of 2015. Not that this numbers are going to be lower in upcoming years but Federal Aviation Administration had to do something so it doesn't get out of control.. and they did. As of December 21, 2015. every owner of Unmanned Aircraft Systems (UAS) weighing between 0.55 and 55 pounds is required to register with FAA before taking their first outdoor flight.
According to the Juniper Research, commercial drone sales are expected to hit $481 million by the end of the 2016. That's up by a whooping 84% compared to the previous year $261 million. It sure will become a huge business, especially in agriculture sector where 48% of all commercial drones sales will take place.
Today, there are lot of companies pursuing new delivery methods and having your package delivered by drone certainly sounds interesting. Let's see how some of the largest companies approached this game of drones.
Amazon Prime Air
One of the largest e-commerce websites in the world is testing drone delivery service in several international locations. According to tech reporter Brian Fung, Amazon's CEO Jeff Bezos shared the information that they are currently testing drones in Canada, UK and Netherlands.
The main goal of Prime Air service is to deliver packages to its customers in 30 minutes or less while flying out to a distances of at least 10 miles. Amazon even released actual flight footage of one of their prototypes.
Google's Project Wing
Project Wing has come a long way from 2014, the year when they filed patent for autonomous drone delivery system. The concept of delivery is slightly different from Amazon. According to the patent, Google's drones are going to communicate with small remote robots on the ground called "mobile delivery receptacles". Google's plan is that drones lower the package to ground robots which then move to a secure location where customers can safely take their item.
JD.com
Chinese second largest e-commerce giant JD.com is looking to deploy drone delivery to nearly 600 million people living on over 5.8 million square miles. That's a huge market potential and drones could be the way to go considering most of the Chinese rural places are difficult to reach with traditional delivery methods. Mostly because of the bad road conditions, their plan is to deliver multiple packages with drones at one distribution center in each village. What JD.com did is that they have hired 150.000 "village promoters" for educating people in rural area on how to sign up and order from their website.
"What we've discovered is that the places that are very hard to get to, they aren't far from more developed areas," said Josh Gartner, a spokesman from JD.com.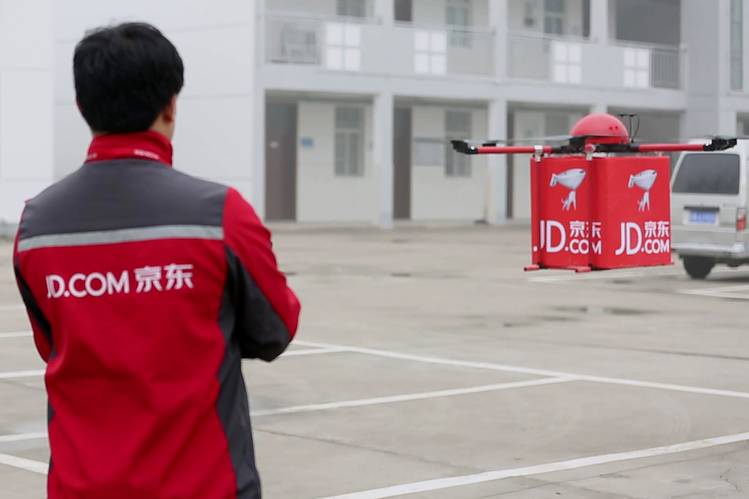 So for a few years now we know some of the e-commerce companies are obviously working hard on testing drones for delivery. But the biggest question regarding this topic is safety. With more drones flying around, privacy issues and incidents such as collisions and theft are bound to happen. How much of a threat is weather when flying this small aircrafts? What about predatory birds? Sure there are going to be some hostile birds attacking them. In the end, customers want their package to be delivered in front of their doorstep. This is where we are used to a human factor. If you live in a building it's impossible for drones to get on the 10th floor and handover you the item like a postman can. Are they going to be capable of delivering items bigger than a shoebox, maybe refrigerator? If drone industry can find solutions for some of questions above people could start believing this delivery method can be more than a science fiction story.
Maybe this is just well thought marketing trick for the masses? Let us know what you think.