Festival Media a održava se Weekend – om v.2011 uskoro počinje pa brzo u Rovinj i potražite nas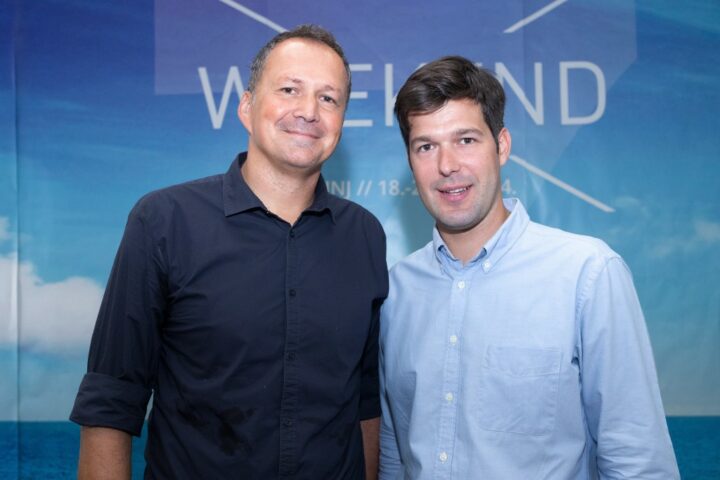 Sve je spremno za početak 4. Weekend Media Festivala, koji će se od 22. do 25. rujna održati u starim tvorničkim pogonima TDR-a u Rovinju. 3 dana programa, 3 dvorane, 10 predavača, 14 panela, 75 panelista, 8 partija i 3 filma osobna je karta ovogodišnjeg #Weekend2011.
Weekend o Wikileaksu, medijskoj snazi Ruperta Murdocha i neizbježnom Facebooku
Među brojnim predavačima u Rovinj stiže i jedan od najutjecajnijih britanskih novinara – James Robinson. Koliki su zapravo "grijesi" nedavno ukinutog britanskog tabloida News of the World, koliko je moćan Rupert Murdoch i caruje li svjetskim medijskim prostorom neraskidiva sprega političara i medija samo su neka od pitanja kojima će se na rovinjskoj pozornici baviti Robinson. Robinson je medijski urednik u nedjeljnom izdanju The Observer i medijski dopisnik u Guardianu a u britanskom novinarstvu je više od petnaest godina.
Na Weekend dolaze i dva dobitnika Emmyja, CBS-ovac Pete Radovich i Zarko "Zak" Ivkovic, izvršni direktor City University of New York Athletic Conference (CUNYAC) koji je svoj prestižni kipić zaradio kao producent Olimpijskih igara u Atlanti 1996. Radovich i Ivkovic održat će predavanje na temu "Amerika vs. regija". U Rovinj stiže i James Whatley, direktor marketinga kompanije 1000heads i pasionirani bloger. James će na Weekendu govoriti o teoriji i praksi "word of mouth" marketingu, uz prikaz najnovijih svjetskih primjera.
Panel diskusije o fragmentaciji TV tržišta, businessu u sportu, naplati sadržaja na internetu i fenomenu TV Dnevnika
Aktualne teme o svjetskim trendovima te najzanimljivijim događanjima u regiji i Hrvatskoj nepresušan su izvor inspiracije i za panel diskusije koje nas očekuju na Festivalu. Tako će 75 panelista žustro raspravljati o fragmentaciji TV tržišta, fenomenu Dnevnika, businessu u sportu, naplati sadržaja na internetu, komunikacijama u stigmatiziranim industrijama i mobilnom plaćanju. Sudionici iz Hrvatske i regije pričat će i o tome što je zapravo regija te kako poslovati na bliskim, a tako različitim tržištima. O tome kako je hrana postala "najisplativiji" sadržaj za medije te jesmo li je se zasitili ili smo i dalje gladni, raspravljat će neki od glavnih aktera ovog trenda.