Google Developer Group – the first gathering in Zagreb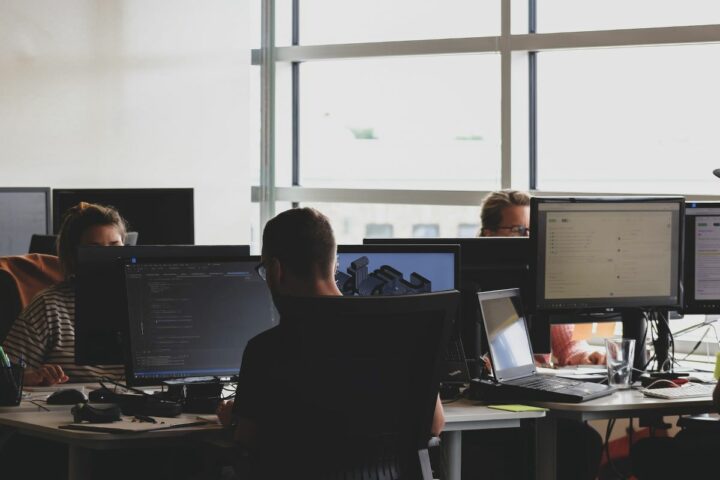 Thanks to a group of developers who share an interest in using Google technologies, platforms, and tools, the Google Developer Group initiative has been launched in Zagreb. Ivan Gavran from …
Thanks to a group of developers who share an interest in using Google technologies, platforms, and tools, the Google Developer Group initiative has been launched in Zagreb. Ivan Gavran from Calyxa, Ana Mandić from Pet minuta, and our own Vanja Šebek are the main drivers behind the nonprofit initiative GDG Zagreb, which is globally supported by Google.
GDG is active in 102 countries and a total of 394 groups worldwide. In the last six months alone, 2,324 meetups, workshops, and lectures have been held.
The first gathering in Zagreb will take place on Tuesday, June 11th, at Vintage Industrial Bar, Savska cesta 160, starting at 6 pm.
All interested developers who want to learn more about Google technologies and tools for development engineers are invited to the GDG gatherings. Although the meetups are primarily intended for developers as the topics are more technically oriented, the invitation for informal networking is open to anyone who shares similar interests.
"GDG gatherings are organized with the aim of strengthening the ecosystem around web and mobile application development, and at these meetups, we would love to see designers as well, considering they play a crucial role in the development process. Such gatherings can definitely help a larger number of people," said Vanja, adding: "GDGs are like children or drunkenness, rarely planned."
Registration for the first GDG Zagreb gathering is possible via the Entrio system at the following link: [Entrio link]. You can follow all activities on the GDG Zagreb Google+ page [Google+ link], where you will be up-to-date with all future plans.
"At the first gathering, we expect people to suggest how they would like to participate and if they can contribute to the group's work because we plan to organize workshops, lectures, hackathons, and other fun activities that are interesting to the programming community," stated Ivan.
So, if you're a developer, designer, or simply a Google enthusiast, stop by Vintage Industrial Bar on June 11th. See you there! 🙂