Lens Curator s03e04 [NAB 2018 edition]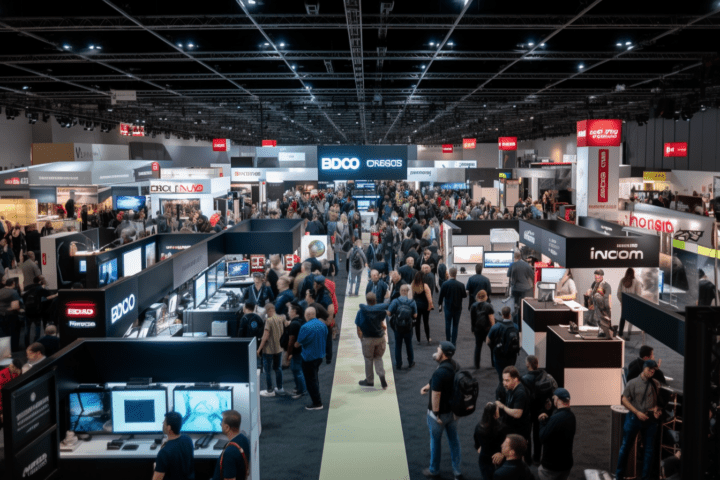 The fourth edition of Lens Curator's third season brings you 5 new excerpts from the world of photography and videography. This month we take a look at NAB 2018. Check out our 5 picks from the myriad of products presented in Las Vegas this year.
Blackmagic Design Pocket Cinema Camera 4K
BMD proved yet again that they are a disruptive company. Pushing out high-quality products tailored to their consumers' needs. Like Sony, they pack their products with an array of features. But unlike Sony, BMD prices are very affordable. So, in fact, they advance creativity in an individual. Their new Blackmagic Pocket Cinema Camera 4K will definitely shake the market. 4K at 60 fps, MFT sensor, massive 5" LCD screen, dual native ISO, 10-bit ProRes, CF and SD cards, XLR audio input, USB-C port for external recording. Most impressive? The price. $1295! We'll just take a little prayer to Cinema Gods so that BMD actually delivers the camera in September, as they announced. They don't need another URSA-Mini fiasco…
Rode goes immersive
My favorite audio equipment manufacturer, Rode, announced their first release in a new innovative line of VR and surround-sound microphones – Soundfield NT-SF1. It could be the perfect mic for a range of applications, from music recording to capturing 3D soundscapes for VR applications.
Gimball delight
Owning a gimbal nowadays is a must! DJI announced the new version of their S model. It combines advanced stabilization, precision control, and manual focus control capabilities in a compact, single-handed form factor. Seems like a great piece of equipment with great build quality, and payload. The price is around $1000, which is a little bit more than Zhyun Crane 2, but still a great value for your money.
ATOMOS Ninja 5 + proRes RAW
Bigger isn't always better. Atomos finally put out a new edition of their very requested 5" monitor/recorder – Ninja 5. It's thinner, packed with features from other models in their line-up, cooling is improved, it records on SSD mini, and it supports ProRes RAW format. Since its release, this new codec from Apple is the talk of the town. Check out this video and see, why is it important, and why it's not available yet in practice.
Are you serious?
I will not deny that bmpcc4K was the star of the show. So who was the clown? Not sure, but Z Cam E2 comes close. It's a strange low-cost hybrid with potential killer specs. For 2000$ you get 4K at 120fps, 10-bit color, and 13 stops of dynamic range! That frame rate is insane for a camera in this price range. MFT mount makes it accessible to a whole variety of lenses. It has no LCD screen, but it does have a USBc slot so you can monitor and control the camera through a smartphone. Also, it has an ethernet slot! This means you can hook it up easily to your live stream setup via NDI protocol. One more thing stands out. The guy in the video is talking about deep learning implementation and how the camera learns while tracking faces. AI inside of the camera? All in all a very interesting product. But I'm a little skeptical about will this camera deliver. They don't talk about sensor size, ISO, battery life, or what codec it uses… The app is made only for iOS. Why skip Android? Most importantly – they didn't show the footage for God's sake! Let's hope they prove me wrong.