Nominis podcast – episode 020 with Filip Šardi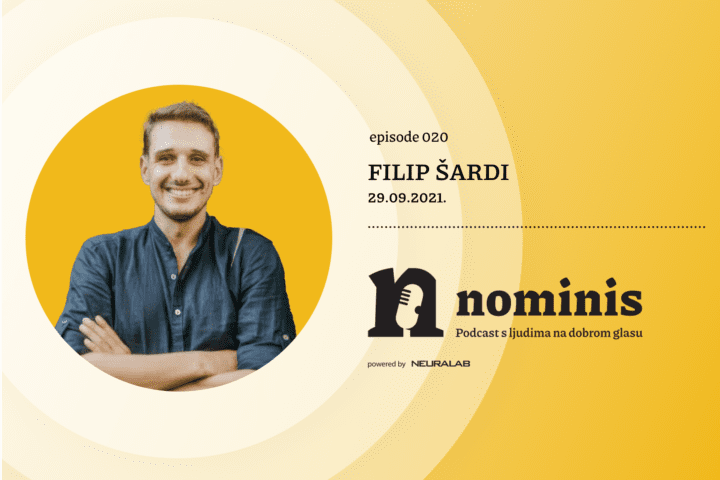 Filip started his career by founding a web design and marketing agency, within which he launched a web startup dedicated to the promotion of Croatian fashion creators called "Krpa.hr" (let's call it an equivalent of Facebook for fashionistas). While this once-popular project has been inactive for some time, Filip thinks of it as an important experience that shaped his career.
During the following years, he started a company that focuses on educating entrepreneurs and coaches – and the rest is history. It allowed Filip to travel the world and introduce many entrepreneurs to different marketing approaches. However, after three years he realized that his digital nomad style is getting in the way of his work-life balance and now he's back in Zagreb in order to accomplish his goals. Filip currently works with clients who have already built successful businesses and takes them to the next level. His primary goal is to optimize the client journey, and he believes this is the most effective approach.
You can check the video recording of Nominis 020 on the official YouTube channel of eCommerce Croatia.