Nominis podcast – episode 031 with Vanja Šebek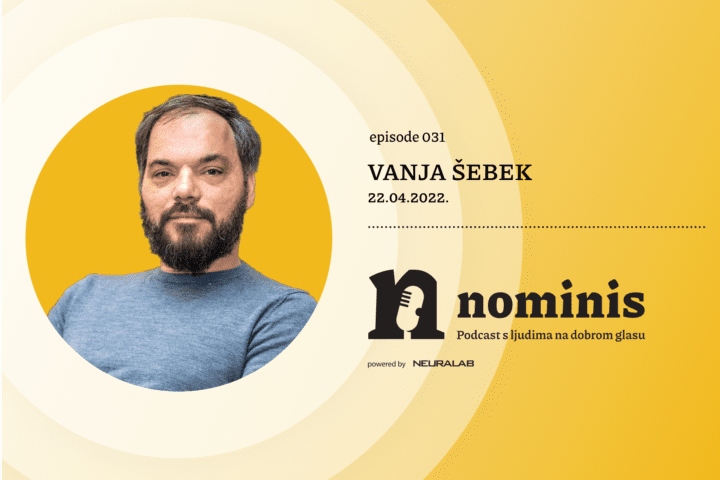 Vanja is the Head of Digital Marketing at the University of Algebra, lecturer, consultant, and Google Certified Trainer. He sees himself as a marketer, went through two digital agencies, a bunch of happy and unhappy clients, and over 2,500 students from more than 20 countries.
In the new episode of Nominis podcast which we are producing in partnership with the Association of eCommerce Croatia, Vanja talks all about his beginnings at Neuralab and why he chose to venture into a different direction. The main focus of the podcast is Vanja's work as a lecturer at Algebra – what is their main differentiation from other educational institutions, how difficult is it to find quality lecturers, and what are the traits of a good lecturer. Also, find out how Vanja organizes his time seeing he leads 10 different college majors. Also, find out what would Vanja do with a suitcase full of one million dollars.
You can check the video recording of Nominis 031 on the official YouTube channel of eCommerce Croatia.