Nominis podcast – episode 007 with Tana Zimmermann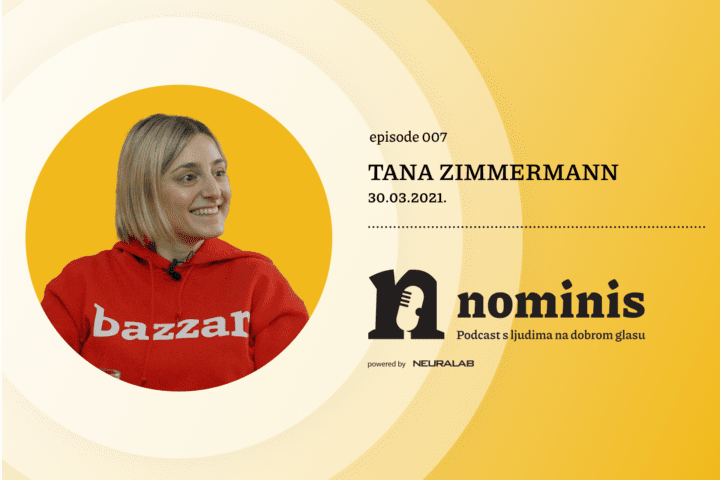 Tana's story begins in 2012, when she and her brother started Bazzar.hr – a classifieds website that eventually became the Croatian counterpart to Amazon, offering everything from clothes and shoes, technical goods, sports equipment, and tools to toys for children and adults.
In the new episode of Nominis podcast which we are producing in partnership with the Association of eCommerce Croatia, Tana talks about how her huge webshop fills the big hole in the Croatian eCommerce market – it guarantees security. Its mission is to ensure that customers safely receive products from various trading places. Simple as that. From their site, you can order 200,000 products sold by 250+ sellers from Croatia and the European Union which means that this is the right place to put luxury brand t-shirts and ladders in the same shopping cart. They will also make your life much easier with their subscription service and are a true lifesaver with their Supermarket section!
When they started in 2015. they`ve been told no one in Croatia would buy products over the Internet. Well, they clapped back with their phenomenal result and an increase that doubled last year due to pandemics!
You can check the video recording of Nominis 007 on the official YouTube channel of eCommerce Croatia.