Nominis podcast – episode 053 with Domagoj Ostović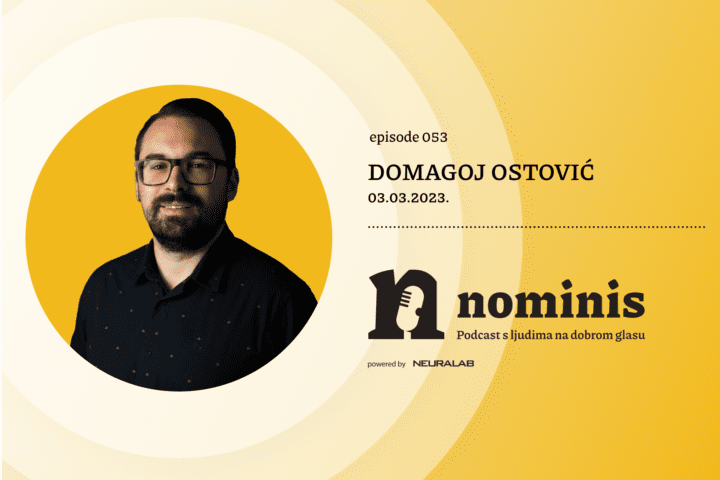 Domagoj Ostović, a passionate entrepreneur who was born in Bjelovar, lives in Vozilići, and creates in Labin. He is the director and founder of Lloyds digital agency and the organizer of the Digital Labin conference. He is also the vice-president of the Istrian branch of the Association for the IT sector at HGK.
In the new episode of Nominis podcast which we are producing in partnership with the Association of eCommerce Croatia, Domagoj talks about the name origin of his agency, his work ethic and firm processes, and how he ended up being born and raised in Bjelovar to being an Istrian son-in-law. Listen to him talk about the entrepreneurial spirit of Labin and how Lloyds Digital created one of Croatia's biggest web conferences – Digital Labin.
You can check the video recording of Nominis 053 on the official YouTube channel of eCommerce Croatia.