Pins, Tweets + Likes from the Neuralab couch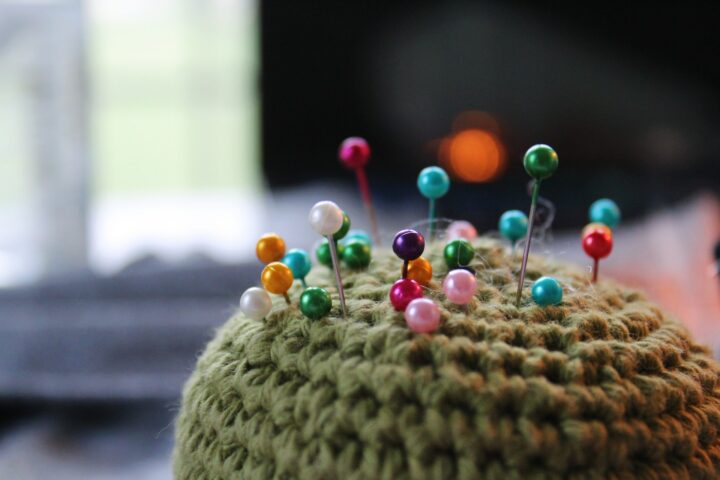 We present to you the weekly overview of Neuralab readings. The most captivating content found on the web and other domains, gathered on a general weekly basis. File under: Videos, Photos, Texts, and Shorts…
Tihana Pećirko
Create UIs Out of Anything, With This Kit From MIT, John Pavlus – They say 'Make anything into a key' and they're not mistaken!
"Ar Vag" by ECAL/Thibault Penven – A convenient summer item. Wish I had one of these on vacation…
Why Subtle Typographic Choices Make All The Difference, Carolyn Knight, Jessica Glaser – Typography can amplify a message, and this article beautifully explains that concept.
The Daily Monster, Stefan G. Bucher – Using an intriguing technique of blowing ink droplets, this illustrator produces delightful little monsters with a touch of serendipity and a lot of talent! Of course, there's also a tablet application available for the same purpose.
Bruno Zagoršćak
Clients from hell – Every designer has encountered at least one – a client from hell! This video could serve as a kind of trailer for an excellent book with the same title, capturing the challenging experiences designers face and offering a glimpse into their world.
The New Viral Video: From Keyboard Cat to Ideas Worth Spreading – Fifty minutes of discussion revolving around the Holy Grail of every videographer – a viral video.
Mind-Blowing 3D Pencil Drawings by Nagai Hideyuki – This young man, at the age of 21, is already doing wonders using a pencil!
Floating Cutlery – For all those who wash dishes by hand, here's a clever solution – the floating cutlery!
Krešimir Končić
The Uncropped Versions of Iconic Photos – Che Guevara, Elvis, and tanks in iconic photos, but with an expanded frame. Talk about context…
Stupid New Domain Names and What They Really Mean for the Web – For those who are unaware but click away… Top-Level Domains are those words that come after Google, Facebook, and Myspace (sic!), responding to names like .com, .net, .org, .hr, and so on. However, things are changing, and there will be an increasing number of these types of words, with companies rushing to acquire them… read on to discover why it's simply "stupid".
How Accurate Were Minority Report's Technology Precogs? – We have all seen Tom the stoner biting into a spoiled sandwich in the future, avoiding robot spiders, and navigating the screen with graceful flying gestures like a ballerina. But Wired reveals just how possible it is to recreate all of that today.
WHY SMART PEOPLE ARE STUPID – Why, oh why, says this article. It confirms what you've always known… finally validated.
Vanja Šebek
World's first 'tax' on Microsoft's Internet Explorer 7 –
Kogan.com charges an additional fee to users who utilize Internet Explorer 7. We are considering implementing a similar "tax" for clients who request optimization for IE7. 😉
CSS Gradient Finder – If you insert a photo, you'll get a CSS3 gradient.