Sales sharks and local IPAs – A recap of RetailX in Chicago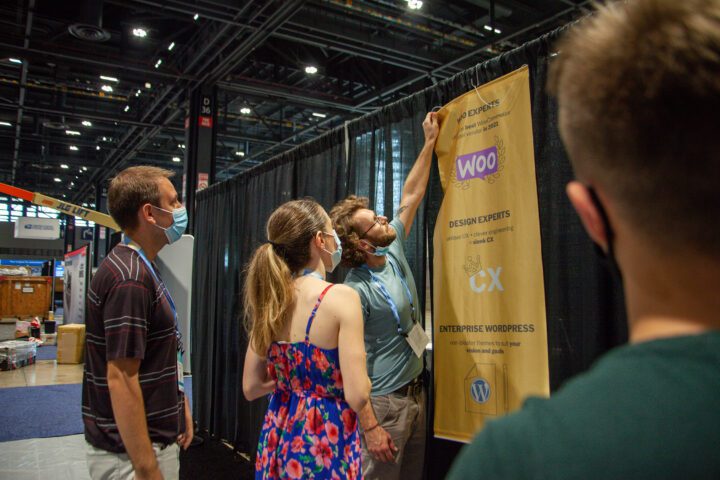 Hurricane Henri, Covid19 delays, flights cancellations and unexpected trip to New York! Find out how we managed to arrive at the Chicago RetailX convention after two years of planning, just in time to set up our booth before the deadline.
Neuralab was the only eCommerce agency on the exhibition floor so we stood out like a sore thumb! Most of the companies were into marketplace logistics, supply, retail packaging, Amazon advertising, ERP solutions… But in the end, we got noticed with our European design solutions and WooCommerce experience.
We've detected that Americans seem to navigate more toward Shopify and Magento but are also getting interested in open source solutions in order to avoid vendor lock-in.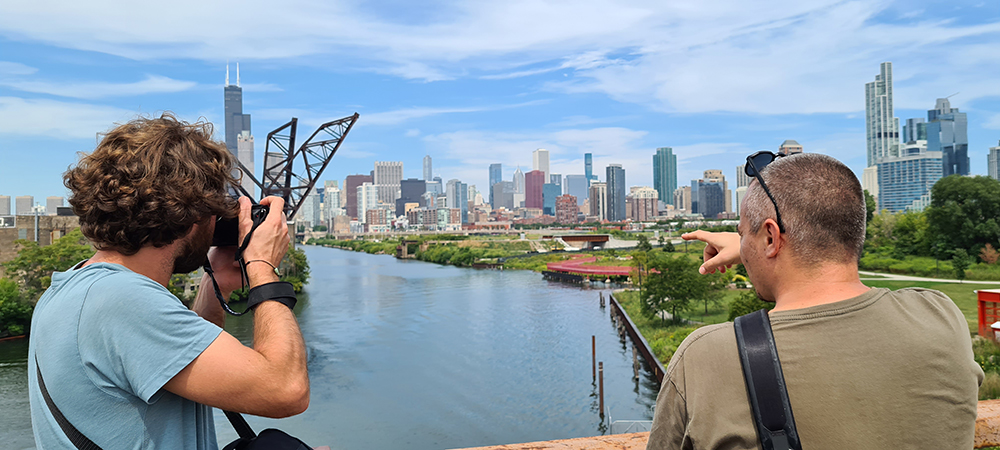 Another layer of sales approach
I was perplexed by the 'aggression' of the exhibitors! I've heard of the American sales sharks but these guys were on another level. They subtly give you a compliment on some exterior features (hair, dress, shoes) and after you stop and say thank you they start with their spiel and don't let go no matter how much you try.
In my book, that type of approach can repel potential customers, but it seems to work in the States. I've chatted with many exhibitors and they are all satisfied with closed sales and acquired leads. But then again, was that information also part of their game? I couldn't be sure if someone is genuinely interested in me as a person or if it was all just an elaborate sales pitch.
That being said, we've met some absolutely great people (shout out to Tim from MobilityeCommerce for giving us local food places tips) with great business stories who were truthfully honest and excited with some Croatians on the exhibit floor.
RetailX lectures lacked added value
Covid 19 was devastating for the American brick & mortar based type of commerce. Most of the entrepreneur Americans (especially older generations) don't even comprehend eCommerce and are afraid to venture into that realm. Many mom-and-pop stores are just now starting to delve into it and are thrilled with the most basic online shopping numbers and are in awe of generic information that can be found anywhere on the Internet.
This was my major objection with the RetailX lectures! I was present on six of them and almost all were vague and didn't provide any added value to attendees. The presenters were trying to entice the audience but were lacking needed energy and it was soooo obvious they were there just to market their business. There is nothing wrong with that, after all being a conference speaker is the best way to market yourself and your company, but you do need to be a great presenter and to give something to the people.
On the other hand, I thoroughly enjoyed a lecture from Chris Lindland, CEO of Betabrand who was talking about social commerce. He was informative, fun to watch, and gave us great use-case examples from his experience. Chris took notice of social commerce while observing live stream shopping in China a couple of years ago and noted: "I was shocked to see that people prefer to shop in this bizarre format". Now it's coming to the West and it's going to make a huge impact on eCommerce in the future.
20K steps each day
After the conference, we had 2 days off so we took the bull(s) by the horns and walked all over the city. We took nearly 20K steps each day and really got to know Chicago. The architecture is divine with its modern/gothic/art nouveau combo, the streets are surprisingly clean and spacious, the people of Chicago are open and not afraid to compliment the clothing style of our colleagues on this trip
As far as food goes, we had to try the staple – deep dish pizza, were overwhelmed with Korean-style barbecue experience, got drunk with local IPA-s after a massive smoked BBQ, delved into nighttime burgers on the parking lot of a classic Americana diner, and traveled all the way to the ghetto to enjoy Ethiopian specials…
Hope to see you soon Windy City. It has been a privilege!