13th WordPress Meetup in Zagreb – a photogallery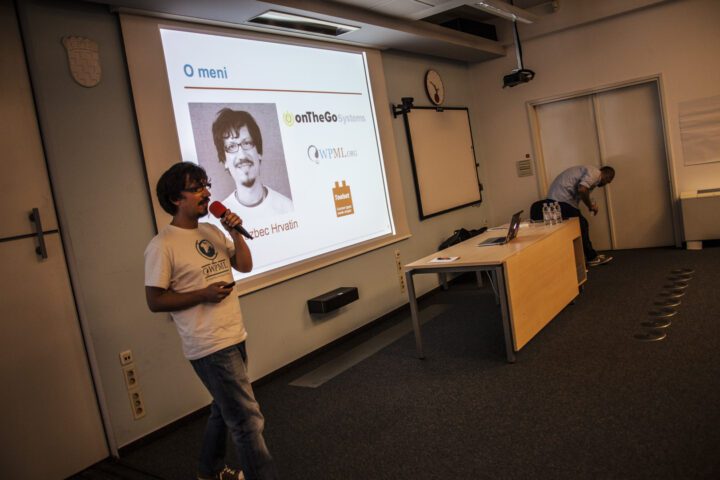 Gone are the warm summer days of binge-watching Netflix, catching beach sunburns and generally doing nothing 🙂 It's time to learn some new skills, especially in our "coding area".
The 13th WordPress meetup in Zagreb gave the opportunity to do just that! Three interesting lectures introduced us to better content marketing (Dario Jazbec Hrvatin), WP OEMBEDS (Marko Banušić) and REST API + React implementations (Matej Bošnjak).
You will get a chance to watch these full lectures on Carnet WordPress site (once they are live) so i will not go into many details about each topic. For now, feel free to enjoy these event photos: