Easy accounting – is it possible?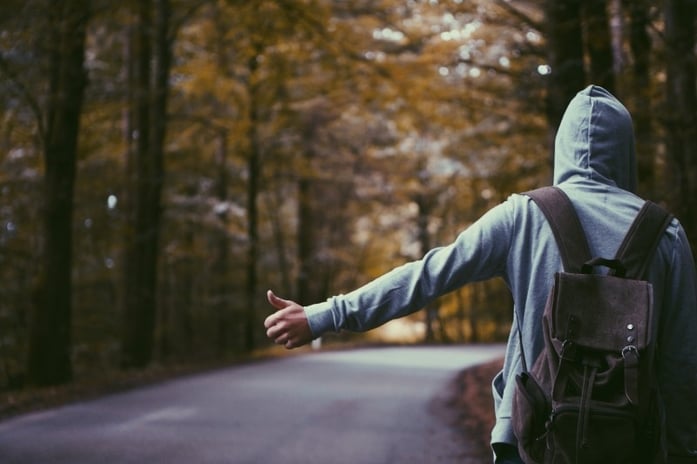 So, you have a great business idea and have decided to start your online business. Your mind is filled with creativity and innovation and managing your accounting is the last thing you want to spend time thinking about. However, that might as well be one of the most important aspects of your business. It represents the heart of presenting your product or service to clients via quotes, and of course managing your invoices and payments in a proper way. Fortunately there are many online solutions you can choose from, and chances are you will be able to find a great fit for your business needs.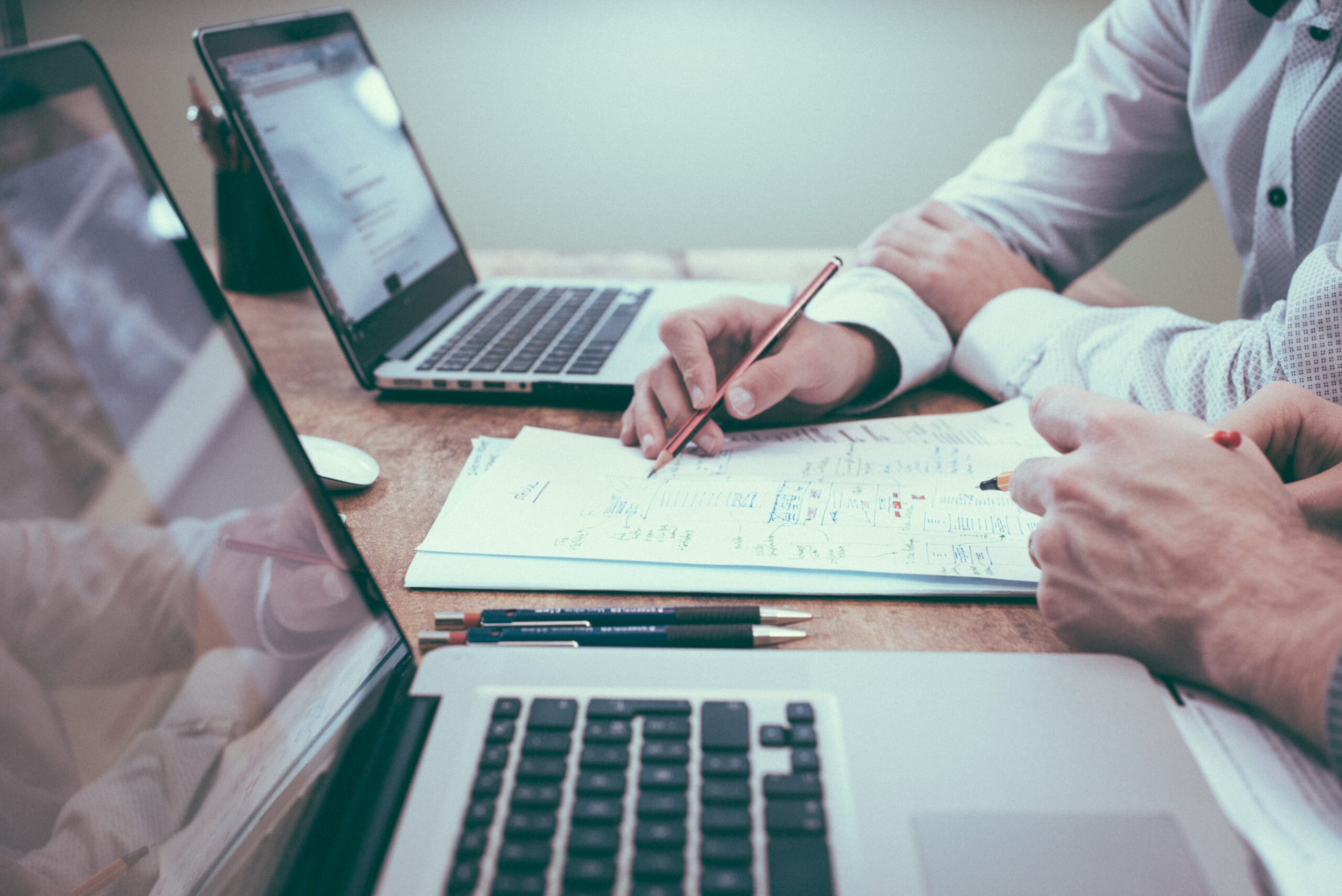 Out of an ever-increasing number of available solutions, we will focus on three market leaders for small businesses: FreshBooks, QuickBooks, and Xero. We will take a look at their key features, and how they can make small business owner's life easier, starting with the fact that all of these solutions are cloud-based. This means you can access your data from almost anywhere using your smartphone, which is of great importance in today's fast-paced business environment. And while FreshBooks is a more simple solution aimed at business who need a reliable invoicing, quoting and time tracking system, QuickBooks and Xero are complete bookkeeping and accounting systems. The latter two can also be connected directly to your bank so that transactions get recorded automatically, ready for reconciliation, which many users consider an incredibly useful feature.
None of these solutions will leave you disappointed, but some of their differences could be more or less suitable for your business.
FreshBooks
FreshBooks is an excellent choice for all service-based businesses. This is due to the fact that it lacks inventory management, so you might want to consider other solutions if this feature is important for you. It is simple and intuitive, which makes it one of the top choices for millions of business owners. On the other hand, its simplicity could be considered both a feature and a flaw, depending on your requirements. This means that there are no advanced accounting features nor payroll calculation in this solution. However, there are various add-ons available, so you should be able to find a suitable combination.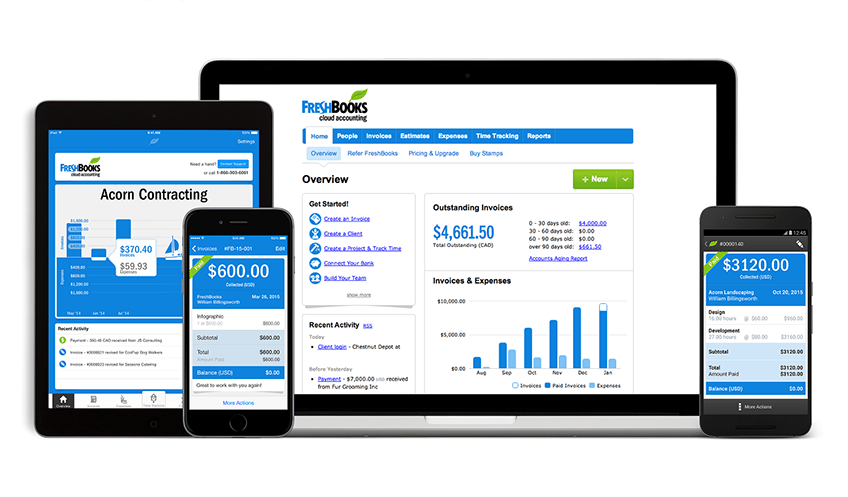 QuickBooks
QuickBooks is a great choice for keeping track of your expenses. Taking a photo of your receipt and linking it to expense transaction is one of its most popular features. Also, it provides users with a great number of various types of reports. On the other hand, if you rely heavily on customer support, this might not be the best solution for you since there is no email support and their in-call wait times can be quite long.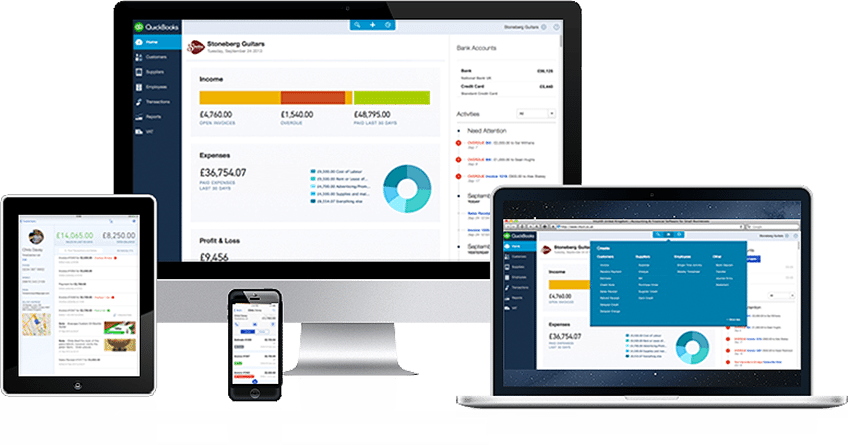 Xero
Xero should be a way to go if you are small to medium-sized business looking for some specific accounting requirements and a strong customer support. As one of the fastest growing solutions, Xero has a reputation of keeping track of customer requirements and adding features accordingly. Their top-notch customer support will make your life considerably easier. With an excellent software solution, continuous improvements and a great number of available integrations, Xero means serious business. Still, there are a few areas for improvement, including their reporting tools and lack of time tracking.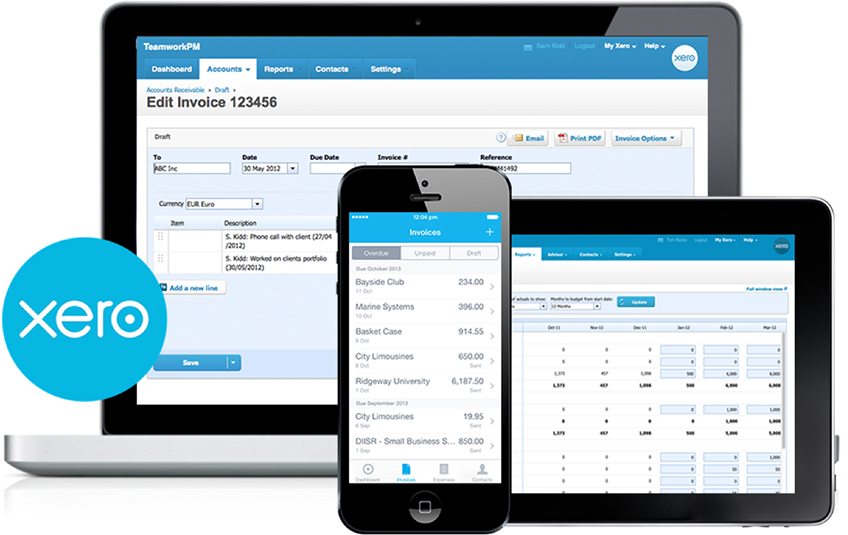 We have made a quick overview of these solutions, focusing on some of their key features you should consider. However, check out this excellent comparison table, which will provide you with a more detailed information to help you make your final decision.
Bottom line is this: if you take some time to figure out your exact business needs and requirements you have from accounting software, you should be able to find a reliable, high-quality solution quickly. That way you can avoid headaches later on and focus all the precious energy on your product or service. If you still have any doubts about choosing the best accounting software – don't hesitate to contact us for proper advice.