eCommerce subscription boxes – Do it right with listed good practices and case studies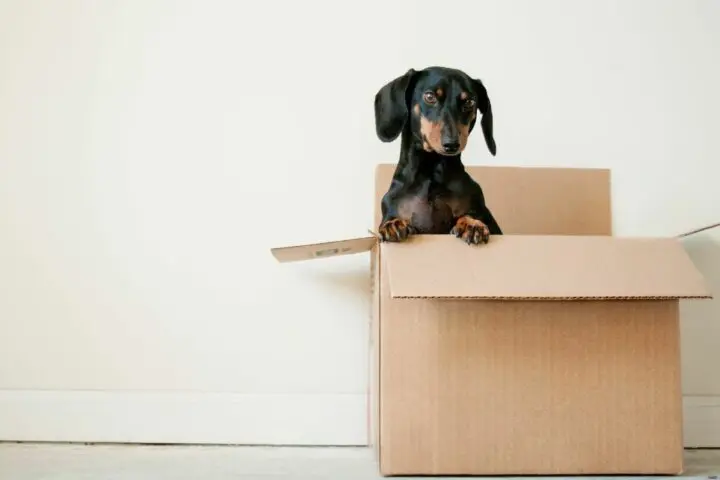 Overwhelming hyped opportunities like this one can be a big hit or miss. This simple rule book will save you from boxing yourself out!
A subscription box allows you to sell custom niche products on a monthly basis. Customers usually love it since it's an exciting and fun way to receive surprise products. Who doesn't like Christmas morning slash Birthday gift-opening excitement? Ripping open a present or the anticipation prior to discovering what a package contains? Well, that's the feeling you`ll experience every month – with subscription boxes. It's a win-win situation and if done right, can be fruitful for business owners. 
Not yet convinced this is a good opportunity? Here are some facts to change your mind!
Statistics and the current state of things
There were 3,500 subscription box services as of October of 2018, which is an increase of 40% from the year before. Not bad, right?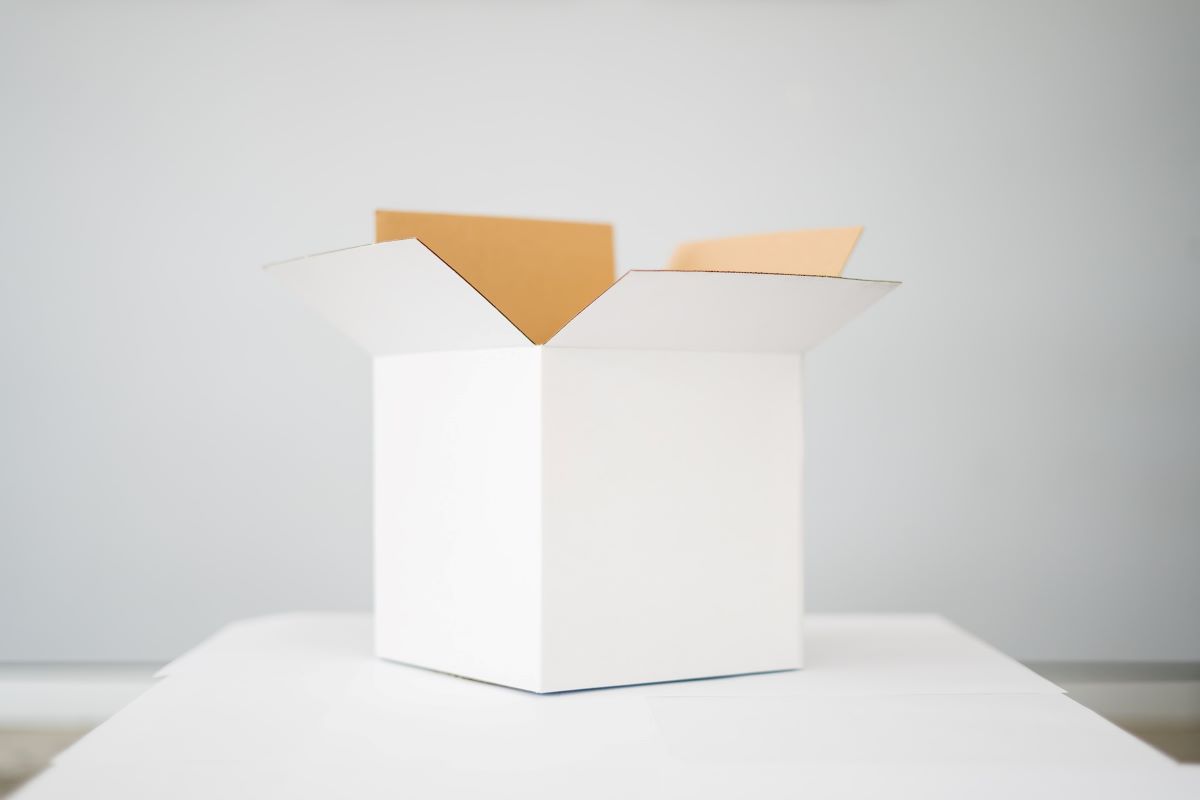 Now let's start from the beginning – the earliest subscription services were newspapers and magazines as well as local food delivery companies. Yes, times were much simpler before Ubereats, DoorDash and Postmates came on stage. First subscription box of many we know today was called The Sampler and it became available in 2004. It consists of product samples from independent web-based artists, crafters, and shops. 17 years really made a difference – today you can find subscription boxes for every niche imaginable. Not only that, half of the online shoppers – 54%, support a subscription box service.
The first eCommerce subscription service that actually made a breakthrough and paved the way for its descendants is Birchbox. It`s a 2010`s baby and it grew up to 800,000 members in just 2 and a half years. However, before rushing to make your own subscription box strategy plan – it's more of an exception than the rule. In contrast, Columbia Record Club, known as the "8 CDs For A Penny" company, took 41 years to grow its business by 196%!
Subscription box fans just love the beauty and make-up-related niches, with 58% of users being female. Due to high demand, more companies entered the subscription box arena in 2011, catering to niches, even the narrowest ones like gold mining and survival gear. However, beauty-related subscription boxes have emerged as an absolute hit (7/10 of every niche belongs to this segment) and the most popular ones are  Ipsy, Birchbox, and Julep Maven. Prices vary depending on the type of the box and its charms, with costs ranging from $10 per month (like beauty retailer Birchbox) to over $100 (like luxury retailer Monthly Express).  But these names are just a drop in the sea –From 700,000 website visits in 2013 to 21.4 million today–– there was a 3,000 % increase in the subscription box industry. 
However, there is a difference between subscription boxes and recurring subscriptions. Latter are the automatic and regular delivery of everyday items such as men's grooming products for example Man Perfected, and soap and cleaning products like Bondi Wash. Even large retailers such as Target in the U.S. are offering recurring subscription services on hundreds of everyday items such as baby formula and printer ink. These services provide discounts for regular subscribers as well as free returns or easy rescheduling. But what they lack is the spice – the element of surprise that makes subscription boxes so appealing!
It's precisely because of this appeal that some popular brands like Starbucks, Adidas, Amazon, and Macy's have jumped on the bandwagon. With a Starbucks subscription, you can choose how often you want to receive your favorite goodies in the mail – from every week to every 2 months. Adidas subscription box called Avenue A is a quarterly women-only subscription service that offers a curated box containing running and training products. A box is filled with at least 3 premium items (mix of apparel, shoes and accessories) selected by celebrity curators. However, the price is, as you can guess, a whopping $150 per month!
But sometimes it's not that easy for the brick-and-mortar store to become a subscription box success, even if it's a giant one. At times, it can even backfire. Wonder how Panera Bread, an American chain store of over 2000 bakery-café restaurants, may concern Starbucks?
1. Some customers may opt for cheap daily coffee instead of going to Starbucks which is known to be on a pricier side.
2. Others could decide that Panera's food plus low-cost coffee makes too good of an offer to skip it.
No matter how strong the Starbucks fan base actually is, Panera can triumph in the subscription box arena. And now, more than ever, take some of its glory.
Deep dive into subscription business: Strengths and opportunities
According to the First Insight survey, 25% of respondents (women and men combined!) are currently receiving a subscription box, and another 32% of respondents plan to subscribe in the next six months. This much attention can't just be because of the surprise element.
First of all, one thing that contributes to their success is a simple term- Paradox of choice. It shows us that the more choices customers have, the more difficult it is for them to decide, therefore they buy nothing. Consequently, subscription boxes come as a great solution to indecisiveness (+ the regret customers often feel during shopping)
Another term to have in mind is Buyer's remorse. It's an emotional reason why customers will probably always be interested in subscription boxes. It boils down to this – subscription boxes create a powerful dopamine surge that occurs when there is an expectation of a reward and the same reward is delivered. It's a similar experience to gambling.
The popular subscription boxes aim to have an element of curation and personalization to cater to your tastes. They often contain products that you can't easily get elsewhere and the custom variety makes you feel special and therefore – strengthen the bond with the brand. Also, subscription boxes are a very economical solution for businesses. Unlike traditional eCommerce, it's much more efficient in predicting volume and demand in advance and buying just the right amount of product to reduce waste. It's also great for cash flow because the money is often paid upfront, so the main job is *only* to keep it.
Deep dive into subscription business: Weaknesses and risks
There is another side of this ideal-looking investment – 13% of eCommerce subscription services have gone out of business. Why is that?
There are several downfall reasons:
Heavy product discounting
High packaging costs=shipping alert!
Not niche enough products (competition is huge!)
Low-quality websites 
Incorrect pricing offers
Bad marketing tactics -It's not enough simply to invest in the products, you have to understand every consumer's unique needs – gather feedback, and adjust offerings. It will pay off big time!
Shipping is one of the biggest downsides of subscription boxes. Standardizing your box size also means you're limited in what products you can offer. If your customers get a different selection of products each month, then you're limited to the size and number of products that will fit in your box. That means you may need to change your box size as your business grows. Always be on the lookout for a change so that it works for you, not against you.
But what makes things slightly easier is that revenue is fairly predictable – customers spend a specific amount for a certain period of time! That's great because predictable revenue helps you budget other parts of your business. However, subscription box services are infamous for their high customer churn – more than a third of customers cancel their subscriptions in less than three months and more than half cancel within six. So while subscription models are predictable, subscribers may not be. In order to cut down on customer churn you can offer discounts to those who sign up for a long-term subscription, for example making it yearly instead of monthly.
Boring or saturated niches can become a problem as well. In a world where only extra something subscription boxes turn heads – being average is not an option.
How to do it properly: Good practices
WooCommerce Subscriptions
WooCommerce is an open-source, flexible, and customizable plugin that transforms your WordPress site into a powerful eCommerce platform. No matter what subscription box product you're selling, you can use WooCommerce extensions to suit your marketing and sales.
Moreover, WooCommerce subscription is a great way of generating recurring sales from your customers. A popular business scenario is the Something of the Month Club – you send your customers a box at fixed intervals. In these models, the customers buy subscriptions that get renewed before expiration. It's integrated with over 25 payment getaways for automatic recurring payments. It also supports automatic rebilling on failed subscription payments so you never have to worry about losing revenue. In addition, you and your customers will be notified via built-in renewal notifications and automatic emails when subscription payments have been processed. After the purchase is completed, you will get detailed reports so you can easily keep track of recurring revenue, number of active subscribers, etc.
WooCommerce Subscription gives satisfied subscribers the ability to manage their own plan, including upgrading or downgrading without your involvement, that way you will be stress-free from managing all the details.
You`ll be able to track the number of subscribers, when they're being billed and how much revenue you`re generating. Great predictability will help you with the volume of stock you need, information on what your shipping costs will be, the spread of your delivery destinations, your warehouse staff requirements, your likely future income, and many more crucial points.
It also has a high markup which means you can afford to "pay more" for a customer, and often grow faster than your one-off-transaction competitors. Keep in mind the "Sunk cost" – It refers to customers that are more likely to consume right after they've purchased the product (for example, gym members attend more often after they've just made a membership payment). Placing your rebilling dates soon after your product arrives at the customer's home, the customer is more likely to see your box as an experience they don't want to lose. In the eyes of a happy customer, the perceived cost becomes a missed opportunity next month.
How to do it properly: Things to avoid
As a result of not meeting your customers in person, you have to creatively (and wisely) use methods to communicate your brand, build buyers' trust, and encourage purchases. It's important to engage with the psyche of today's buyers, whether they`re overwhelmed by too many options or like to be surprised – it works both ways.
Magical formula: Knowing your customers and anticipating their needs and preferences with the right products at the right prices. No mumbo-jumbo (maybe just a teeny tiny one!).
Find the right niche and analyze your competitors – Try to get as specific as possible. The more specialized your subscription box is, the easier it is to curate products for a specific audience and create a great customer base.
Understand your customers – Market research can do wonders! You can't go wrong with the proven methods of blending consumer behavior and economic trends to confirm and improve your business idea.
Shipping – Some platforms that can complete the shipping process for you, or alternatively, a third-party app. Additional shipping costs should also be taken into account. The biggest problem is overspending on small parcel shipping. It's important to give this special attention because your company can massively benefit from evaluating your unique shipping patterns and requirements on a regular basis.
Multiple payment options – It's important that your customers have multiple payment options and processors, checkout (pun intended!) WooCommerce payment gateways. Payment options can be a deal-breaker, so make sure you do your research so that all your customers around the world can be catered to.
Good marketing – It plays a big role in how many people you'll be able to ultimately reach. Your eCommerce site should ideally have SEO features and the ability to connect to various social media platforms where you can further promote your subscription box business.
Analytics – Having insight and data about how well your business performs is crucial for any business owner. WooCommerce Analytics can help you with that!
How to do it properly: Case studies
Kavantura
Kavantura is a specialty coffee shop in Zagreb that sells premium coffee (you can even make your own cold brew!). Also, you have the option to choose how often you want your subscription to be renewed – once a week, every two weeks, or once a month. In the selected interval, you will receive an email with a link for a new purchase. In a physical shop, guests can choose the music they want to listen to from a large selection of gramophone records or browse through some of the many magazines or books on the shelves. They even offer their own coffee: Ms. Kavica and Mrs. Kavomir to take home.
Top digital agency
Need help with your subscription box business? TDA is an international agency with the mission to transform the way organizations and digital agencies find each other. It can aid you in finding and hiring digital service providers, exploring the latest digital trends and promoting your digital business. You can get in-depth coverage of the latest digital trends and key business topics, all in one place. Subscription boxes are a tricky business: even one small step in the wrong direction can avert your customer to a competitor. And every day, more and more eCommerce brands are left wondering how they can capture some of this value – and with greater competition comes even greater innovation and new opportunities. So getting extra help can really pay off.
Consumer preferences and needs can rapidly change as new trends come to the surface. However, more than a third of respondents said that they're paying for boxes they don't really use or need! That means that certain types of subscribers simply like to purchase boxes in order to try out new products. Having that in mind, smart strategy with high-quality products and flexible service may be your ticket to success. Of course, the most important thing to take into consideration – constant adaptation to unpredictable changes!
Want to know more about subscription boxes? Ask away!