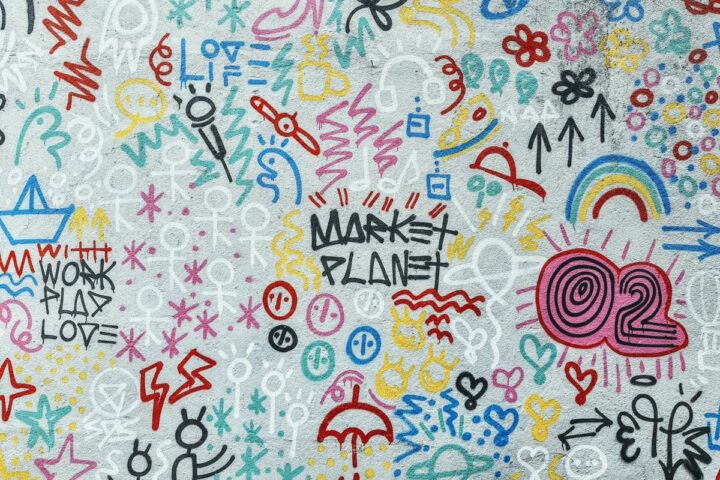 Have you seen what Google recently grew in the Petri dish, in honor of Julius? Doodles are fun, surprising, and often spontaneous changes to the Google logo. Behind them is …
Have you seen what Google recently grew in the Petri dish, in honor of Julius?
Doodles are fun, surprising, and often spontaneous changes to the Google logo. Behind them is a whole team of illustrators and programmers whose main mission is to bring a smile to your face when you connect to the online world and embark on a search expedition. You won't see them every day, oh no siree! But you will be pleasantly surprised on major holidays, interesting occasions, or anniversaries of famous scientists, writers, musicians, and other artists.
Where and how did this idea of a playful "logo guy" even originate? Not so long ago, in 1998, before the company was even incorporated, in Stanford, California. Larry and Sergey (the founders) decided to join tens of thousands of people in creating Black Rock City, a city dedicated to art, community, and personal expression. In other words, they went to Nevada for a week to attend the legendary Burning Man festival. To give a hint to their colleagues that they would be away for a few days, they played with the logo – they placed a little stick figure behind the second 'o' as an association with the festival. It looked something like this:
Although very simple, this Doodle sparked the birth of the idea of decorating their own logo to celebrate or commemorate important dates. Two years later, in 2000, Larry and Sergey asked Dennis Hwang, who was an intern at the time, to create a Doodle for Bastille Day. It was so well-received by users that Dennis earned a new title: Chief Doodler, and the doodles started appearing more frequently on the Google homepage.
Initially, only famous national holidays were celebrated, but today the "doodling" has expanded well beyond the borders of the United States. Furthermore, they have "doodled" so extensively that they can be considered mini works of art. The Google Doodle international portfolio has surpassed the milestone of 1000 and shows no signs of stopping. In addition to static Doodles, there are also animated and interactive ones.
However, Doodles are not just a "pretty face." Besides being visually appealing, they are informative – they provide information to the entire community of internet users. Admit it, you also click on this sweetly packaged useful information when you come across it. 🙂 And not just because it's "cute," but because you want to learn more about the day that had the honor of being "doodled." Each Doodle is also a link to search results related to that event.
The greatest proof of interest in Doodles is Wikipedia. Wikipedia pages often appear at the top of search results. The traffic statistics for Wikipedia pages are public, so you can clearly see a numerical spike in visits to specific pages on a given day.
"The Google Effect" not only affects Wikipedia but also private websites. In January 2011, Google marked the 172nd birthday of artist Paul Cézanne. In the top search results (in most countries), the page Art In The Picture was displayed. The owner of the page, Bruno Dillen, was happily rubbing his hands that day. The page received a staggering 2.5 visits per second, every second throughout the day when the Doodle was live. This brought the page 220,116 unique visits, more than the page would typically receive in an entire month. It is also important to note that 30.2% of visitors were engaged and viewed more than 1 page.
Potentially an excellent marketing tool, costing $218,015,000.
Google's Doodle story also involves children and young people. Every year, the Doodle 4 Google competition is organized for K-12 students from the United States, which encourages them to develop artistic talents and think outside the box. This year's theme was "My Best Day Ever…", and the grand prize, awarded to Sabrina Brady from Wisconsin, is more than enticing. Not only will her Doodle be seen by millions of people, but she also received a $30,000 scholarship and a $50,000 donation towards her school's technological needs.
Although typically the days for creating Doodles are determined by Googlers, ideas come from all directions – from within and from outside. If you're an outsider but have a "Suppa-Doodle-Do" idea, send an email to proposals@google.com.
Who knows, maybe your spark will ignite the next Doodle 🙂