A Brief History of "The Kingdom of Content"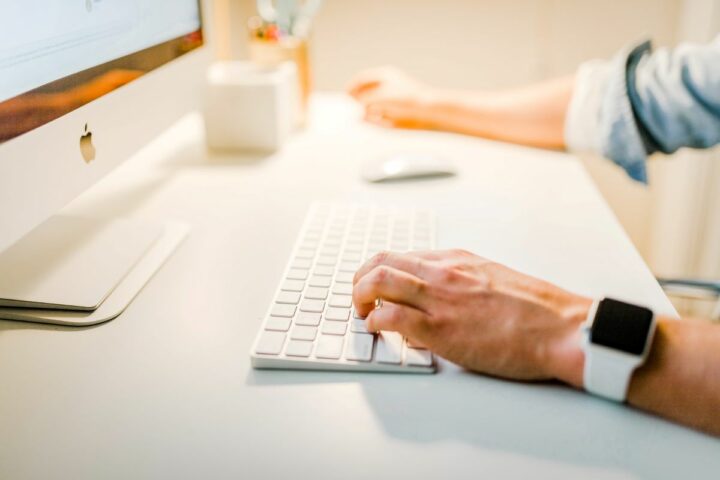 'Content is king.' A phrase even the birds on the branch have learned. But what is content marketing?
It is the creation of valuable, relevant, and interesting content for commercial purposes. Its purpose is to position a company as a true industry expert by creating content that users recognize as useful and credible. In this way, potential clients and existing customers gain more trust in the company and its capabilities. Alongside this, there is a readiness to purchase the products or services offered, followed by an increase in sales and profits.
Content marketing comes in various forms, such as custom magazines, advertorials, case studies, articles, newsletters, webinars, website content, video clips, and more. Its path to the throne began much earlier than you might think.
The first, let's call it a content marketing endeavor, dates back to ancient times. One of the earliest signs of custom publishing was discovered in 4200 B.C. on a cave drawing, depicting "6 Ways a Spear Can Save You from a Wild Boar." It was a very useful piece of advice for the time.
After that, there was a long lull until 1895 when the companies John Deere and The Furrow magazine emerged as the first example of corporate storytelling. Who is John, and what is his story?
John Deere is the world's largest manufacturer of agricultural machinery and the first company ever to launch its own magazine. "The Furrow" was launched in 1895 and is still in publication today, in 40 countries and 12 different languages. Why was this magazine revolutionary? It didn't serve as a plain and simple sales pitch for agricultural equipment but aimed primarily to provide tips to help potential buyers become more efficient.
When John Deere launched The Furrow, his goal was not directly to increase tractor sales. He wanted to educate his customers and teach them how to leverage technology to make their work easier and run their businesses more smoothly. This approach has proven successful for over 100 years – if your customers are successful, you will be successful too.
Another notable example is the charmingly unconventional automotive giant, Michelin. How did a French tire manufacturer become a globally renowned authority on restaurant quality? The answer is simple: They became a credible source of valuable information.
In 1900, Michelin published the Michelin Guide – a guidebook full of car maintenance tips, essential upkeep information, and details about accommodations and restaurants. The idea behind this project was logical – to connect tires with the entire travel experience.
They initially distributed the first 35,000 copies for free and later started selling them, although that wasn't the primary goal. Encouraged by its success, it released guides for other countries and soon gained a reputation as the best and most reliable travel guide. Several decades later, in 1933, they devised and introduced the restaurant rating system with stars – a move that associated their brand name with quality.
Jell-O also made a very successful marketing move in 1904. Just a year earlier, nobody had heard of their brand or used their products. Owner Frank Woodward was on the verge of selling the rights to the product.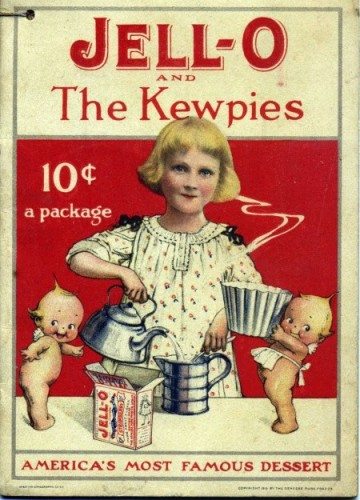 As a last-ditch effort to connect with consumers, they created their own cookbook, promoting interesting and simple recipes while implicitly suggesting creative and useful ways to use their products. They targeted families and distributed the cookbooks for free.
This was an excellent example of engaging and useful content that consumers appreciated and ultimately enjoyed. Within two years of implementing this marketing strategy, the company's annual sales exceeded one million dollars.
And now, a fun fact for all soap opera fans. Did you know why soap operas are called that? The "culprit" behind this popular name is P&G and its content marketing. You might wonder how.
In 1933, P&G and their soap Oxydol became sponsors of a daily radio drama targeted at housewives, who were their target audience for selling soap and cleaning products. Using dramatic and interesting stories and plots, radio soap operas became part of people's daily lives and a topic of regular discussion.
Following that, P&G started sponsoring and producing their own radio shows, which became (and still are) popularly known as 'soap operas.' In the 1950s and 1960s, with the development of television media, P&G sponsored the creation of many television soap operas. The name 'soap opera' stuck, as did the sponsors.
One example is the series 'The Young & the Restless,' which you have surely heard of and is still partially sponsored by P&G. Creating useful, exciting, and entertaining content is an unbeatable way to engage users and create identification with a brand, a strategy that has been working for over a century.
Hasbro and Marvel led a revolution in the marketing of the toy industry in 1982, starting a joint project. Marvel created the G.I. Joe comic book series, and Hasbro simultaneously released corresponding action figures and toys to accompany the comics.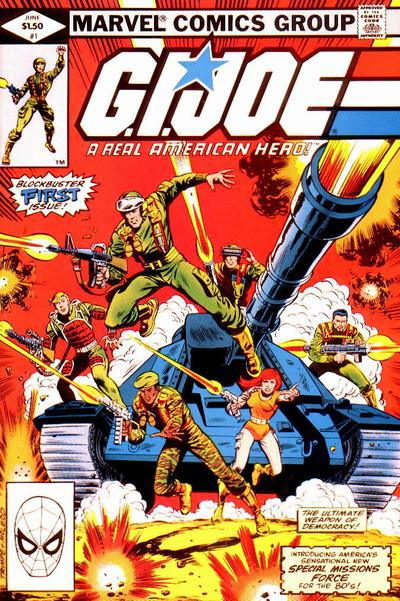 The idea behind this strategy was simple: the comics would generate interest in the toys and action figures featuring the comic book characters. The more children played with them, the more they would want to read the comics to find out about the new adventures their favorite character had gotten into. There's nothing else to say but "Great success."
We are slowly approaching the digital age: 1994, the year when the world connected to the Internet. The first commercial website, GNN, was launched by O'Reilly & Associates, Inc. in 1993. It featured a section called "The Online Whole Internet Catalog," consisting of 529 entries. By early 1994, the Internet became mainstream and opened up a completely new and interesting marketing channel. The rest is history. The production of content in the first decade of the Internet surpassed the amount of content created in the entire previous century.
Content marketing is actually the oldest trick in the book. Have you already incorporated it into your marketing strategy? 🙂 If you haven't yet, read our next article for tips on how to get started!