First edition in the 2nd season of Lens Curator brings you 5 new excerpts from the world of photography and videography. Read about Panasonic Lumix GH5, Kodak Ektachrome, NYC in infrared, Premiere Pro editing tips and 11 small things to keep in your camera bags.
Listen to this article
Panasonic did it again!
The star of this year's CES is most surely Panasonic GH5. The new work beast in the Lumix series brings internal 10bit 4:2:2 recording, the dual I.S.2 system, 4k up to 60fps, and vastly improved autofocus performance. Also, Panasonic is the first manufacturer after fallen Samsung to incorporate HEVC codec in the camera workflow i.e. 6K Photo mode.
Kodak Ektachrome film stock is back in production
On that same CES, Kodak announced the return of the prodigal son – Ektachrome film. Renowned for its color interpretation, fine grain, and care for the contrast it was manufactured all the way in 1940s. The vinyl hype just went to the cinema! Speaking of hype, check out this dude…
Infrared NYC
Paolo Pettigiani loves to work with infrared technology. Plants that have chlorophyll, such as grass, leaves, and trees, strongly reflect this invisible infrared light. The Chlorophyll is reflected by plants 20% on the green, visible to the human eyes, the other 80% is reflected on the infrared spectrum that we can't see. He used this and created some epic shots of the Big Apple.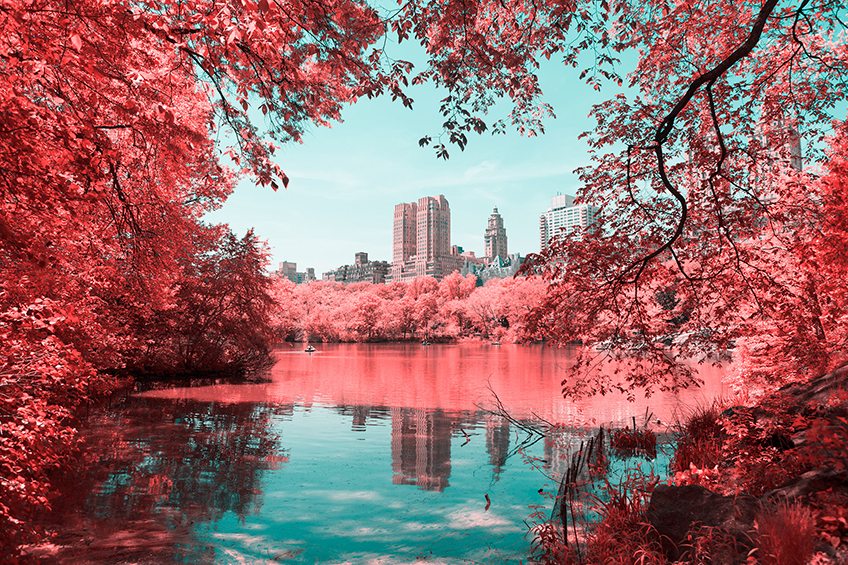 Alt/Option key to the rescue!
Premium Beat did another great tutorial about how to use the Alt/Option key and take your editing skills to the next level. Even if you are a long-time Adobe Premiere user, you won't know half of these tips.
11 inexpensive things to keep in your camera bags
Sean Setters from The-Digital-Picture guides us through the nooks and crannies of camera bags, and reveals his top eleven 'small things that fit in every camera bag'.