Neuralab Distinguished as #4 Top Ecommerce Developers Company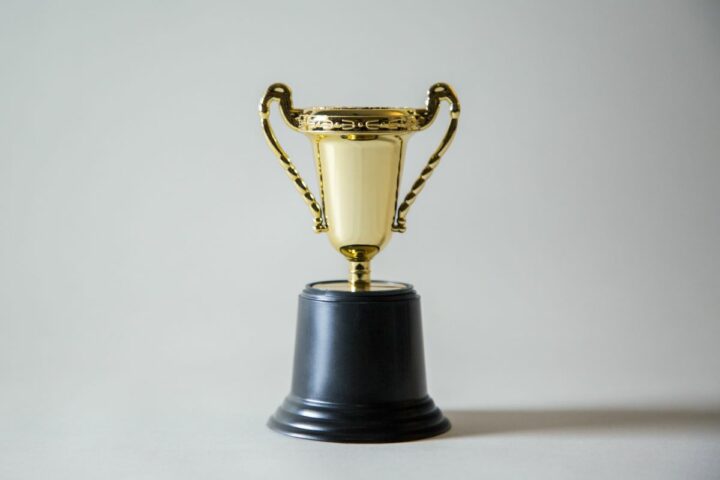 We're excited to have been listed in Clutch Leaders Matrix as top 5 global E-commerce Developers! Clutch ranks service providers based on their areas of focus and ability to deliver results, where the most highly weighted criteria is feedback from clients. Their evaluation process is far from quick n' easy, but it guarantees reliable information.
E-commerce is fueling the digital world. The more the industry grows, the more essential it is for online businesses to stand out from the crowd. CEOs are required to partner with experienced e-commerce production teams committed to capture their ideas and meet their goals. Finding one of those can be a tricky task. This is where Clutch steps in. They do the gritty work for you and explore top services and solutions across industries to find the right resource for your business. Clutch's research conclusively distinguished Neuralab as #4 amongst 7000+ development firms around the world.
The key of Neuralab success is simple geometry. 🙂 Our diverse team of highly educated professionals is coordinated in a 'Content, Design, and Development triangle'. This triangle takes care of a complicated task that is – building a superb e-commerce platform! We have spent dozens of years producing every possible web technology, mobile platform, and interactive design with one goal in mind, to give your web project a real push into the connected world.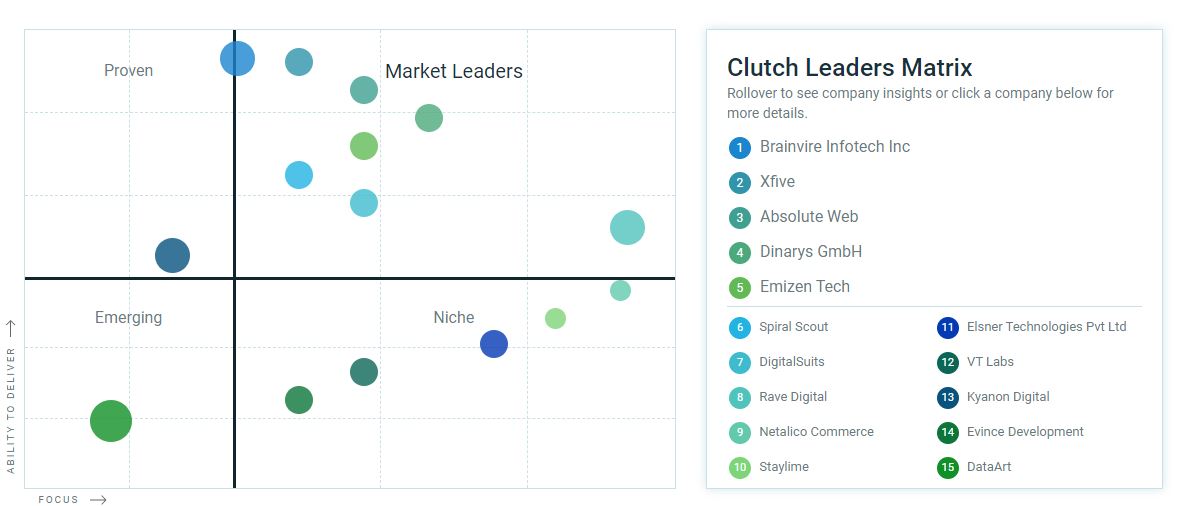 For us the most rewarding result of this study were the client interviews that Clutch conducted with 15 of our clients. Here are a few remarks from them:
After analyzing our requirements and desires, the Neuralab team approached us with ideas and solutions that only represented a further improvement. And their approach was remarkable, as they managed to implement their ideas into the heart of our requirements spot on.
As a CEO, I don't want to think about whether my people are going to worry if the videos are being done well. We can trust Neuralab. It helps us that they are part of the tech community. They do care, and they do know the subject matter. They know how to change the coverage based on the venue, and those little things help the most.
Neuralab customized our website and got to know our program. They really dug into the content. At this point, I think they could easily start working at HBOR. I was so impressed with their dedication.

Iva Saraga – HBOR
If you'd like to see in-depth client feedback and the specifics of our projects, we invite you to visit our Clutch profile. For further insight into our projects and portfolio head out to Behance or simply contact us.