Nominis podcast – episode 008 with Dario Begonja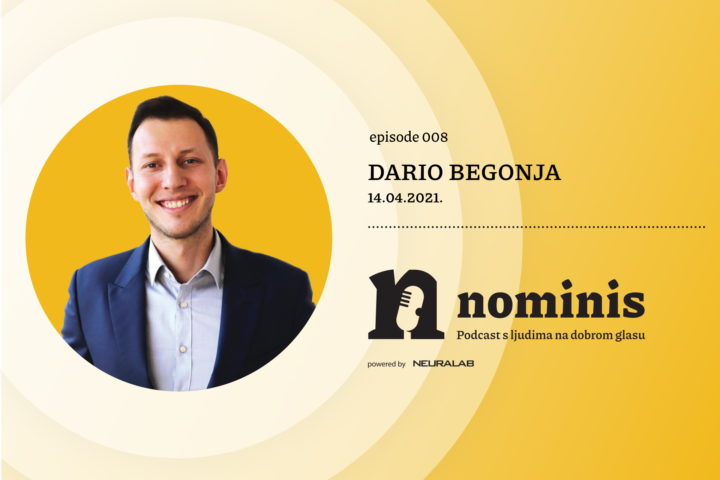 Dario is the founder and director of the digital marketing agency Hero Factory. He wrote two books while still in elementary school, and later started writing song lyrics, and even has a gold medal from the World Beach Handball Championship behind him.
In the new episode of Nominis podcast which we are producing in partnership with the Association of eCommerce Croatia, Dario talks about the importance of coworking relationships and how his team discusses problems, respects each other, and productively manages work. Yes, you guessed it, honesty is a prerequisite for effective teamwork (plus he really appreciates the "no excuses mentality"). But that`s not the only thing that distinguishes Hero Factory from the sea of marketing agencies – they waive their fixed fee if the ROI is not the one company desired. As you can imagine, that`s a rare practice in our market!
Dario also shared the client process and tips on how to better understand them, as well as the most common obstacles in their relationship. He swore that putting in a little extra effort always goes a long way!
You can check the video recording of Nominis 008 on the official YouTube channel of eCommerce Croatia.