History of a salesman – stories from Neuralab backstage
As much as we enjoy working for our dear clients and seeing a smile on their faces upon the end of a certain project, we get super excited when it's time to do internal stuff. That's really the time to get out of the box with no outside inputs and also to spend some extra time with each other. After all, creativity is all about fun right? 😉
Listen to this article
Our latest concoction is called 'History of a salesman' – marketing campaign to communicate Neuralab's webshop (eCommerce) building capabilities. Our team gets a lot of inquiries for online stores assembly from around the globe. In addition, just recently, we became WooExperts (first ones in this part of Europe!) so making this campaign was pretty self-evident.
After the initial brainstorm and first sketches we decided to go with a photo/infographics look & feel of the whole thing. The main premise was to present obstacles which salesmen had in the past. And to introduce the Tylenol for those headaches – e-commerce!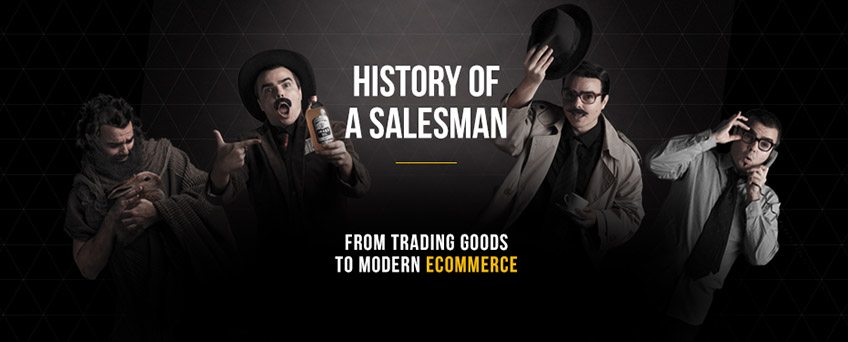 Workflow was pretty straight forward. Yours truly was the main model in front of the camera. With all the props in hand it was time to go crazy for the camera. We had a blast on this photo shoot and in the end, snapped close to a thousand pictures. Back at HQ, raw pictures were polished and sent to our designers to come up with a visage of the micro page. Parallel to design work, all the copy was formulated. Next up – front end development! Everything was ingested, stitched together, polished and launched.
And there you have it! History of a salesman – journey of our troubled merchant and his evolution through time. We hope you'll have as much fun hanging out with our troubled salesman as we did.