PHP developers, try and catch our team! [JOBS]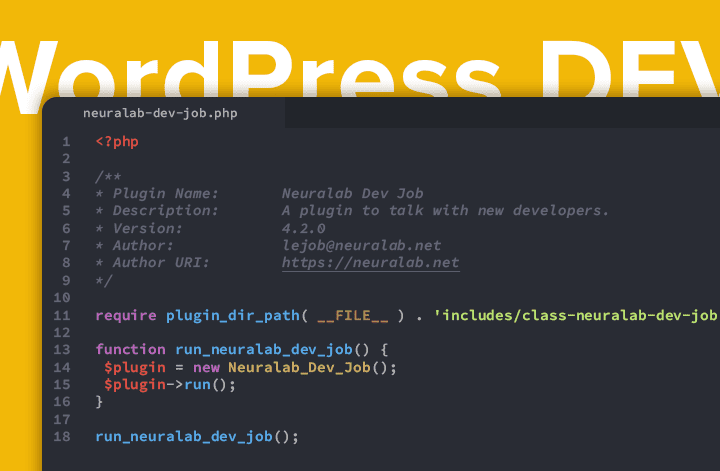 You probably heard of the "12 step" Joel test right? If the answer is yes, then this dev job opening is ideal for you. If not, then you're on the road to learn new things as we're seeking both senior and junior PHP developers.
Our production is focused on LAMP / LEMP stack development and we manage the complete life-cycle of digital products. This means you will get the opportunity to work on low-level server architecture and virtual machines at AWS, Rackspace and Digital Ocean data centers. More importantly, you will thrive in an environment that drives the integration of design, development and content from the ground up. This is our core philosophy and it's integrated into every online project that we build – from microsites to complex eCommerce portals.
You will also be in a position to actively participate in the WordPress community by writing articles, developing custom integration or joining a WP event (like the first WordCamp in Croatia)
You will need these skills:
– Minimum formal education: A college degree is a plus, but not a necessity! Let your work speak for you.
– Working experience: 1 year of commercial PHP development experience. It helps if you have additional exposure to not-for-profit projects (student organizations, event organizations, summer part-time gigs or volunteer work). Experience with WordPress is a must.
– Communication proficiency: Excellent English skills (both written and spoken), excellent team and overall communication skill
– Technology proficiency (in order of importance): PHP, SQL, JS, CSS, HTML
How do we work:
– Working hours: 40 hours per week, Saturdays & Sundays are non-working days.
– Dev environment: Code Anywhere, NetBeans, PhpStorm, XAMPP, EasyPHP, Git/BitBucket/GitHub, Adobe Creative Cloud (yes, you will get the chance to work on the new Adobe Experience Design tool :)), Google Apps premium, AWS, Rackspace, Digital Ocean, JIRA, Zendesk, Lynda, Treehouse and of course… Pen & Paper.
– Type of contract: Full employment, unlimited time.
– Production location: Zagreb, Croatia.
– Paycheck: Accordingly to your level of knowledge and expertise + bonuses based on a team's performance.
– Extras: working on internal experimental projects, trying out new languages and methods, writing for dev portals, and team trips to conferences and events.
How to get the Neuralab PHP development job?
1. If you have a piece of code that you're particularly proud of, upload it to GitHub on a public repo. It needs to be your own code (WP theme, WP plugin, PHP snippet, PHP library, class, helper functions, Linux config file etc.)
2. Send us your CV, cover letter and a GitHub repo link to lejob@neuralab.net
3. If everything looks good on paper and screen, we will invite you to get to know us and to meet the team.
DEADLINE IS 10th of April 2016 (Sunday). Good luck!
*FYI : Neuralab dev team scores about 11 from 12 points as Fridays can somewhat become noisier than usual 😉