Top 7 most awesome digital marketing campaigns of 2016. (Up to now)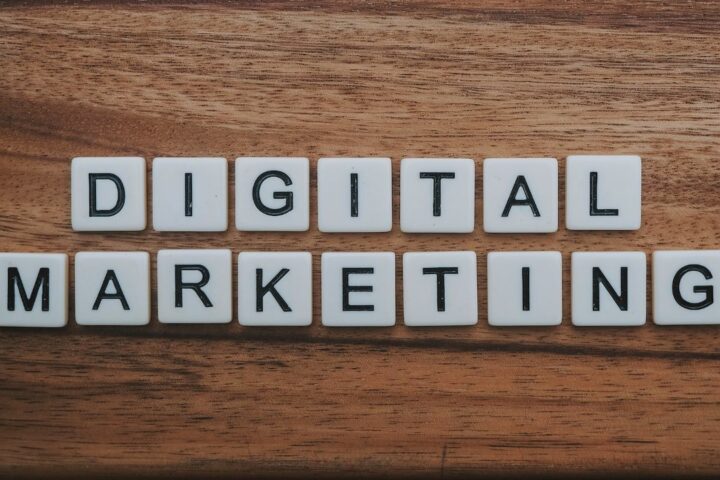 The end of the year is near and it's the perfect time for a review and analysis of the most viral and successful digital campaigns in 2016. The Neuralab team has extensively researched the best campaigns and their strategies and in this article, we would like to share the findings we discovered. We made a list of the 7 most awesome and viral campaigns, and if you disagree or have a better example, please, enlighten us in the comments. 🙂
7. LIKE MY ADDICTION- Who is Louise Delage?

Louise Delage launched her profile on the Instagram social network at the beginning of August 2016. In a very short time her profile was followed by tens of thousands of Instagram users. Her profile, posts and pictures were a viral hit in France, and no one suspected that Louise's profile was fake. Her pictures looked real, she was regularly publishing fantastic photos in exotic locations, boats and parties that people started to like her photos and follow her profile. Nobody even noticed that in every picture she was with a glass of alcohol in her hand. Behind this campaign was a BETC agency with a clear objective. "Like My Addiction" actually turned out to be a campaign for Addict Aide in France. Who claim out of every five deaths of young people, one is from addiction of any form?
How did that turn out? For months no one suspected that Louise's profile was fake. The catfishing was successful and here's why:
– ''Louise'' regularly published her photos and content like any other person on social media-two to three posts per day at high-traffic moments—in the morning, at lunchtime and late at night- "when people are stalking others."
– Each post included a mix of 20-30 hashtags related to fashion, food, nature and parties.
– Her public image and lifestyle were carefully shaped and communicated with the audience and followers
– Her image was presented as a modern and trendsetter girl like any other-Published content was consistent and it suited her fictional personality
Hours after the reveal, Addict Aide had five times more traffic to the official site than usual. The story was transmitted over 140 times in the media and news and became a trending topic on Twitter in France. Overall, Louise Delage's sad secret won 500,000 total video views across Instagram, YouTube, and Facebook and successfully raised awareness of alcohol addiction.

6. KEN BLOCK-GYMKHANA

When you put together a lot of horsepower, adrenaline ride and extremely demanding wheeling and obstacles in one place, the result is Gymkhana. And where is Gymkhana, somewhere close is Ken Block- the owner of a well-known DC shoes and Hoonigan Racing Division brand. Except that he is a professional rally driver, he is one of the most popular Gymkhana drivers and ambassadors in the world. In 2016. there was an extensive campaign for the popularization of this type of motorsport by Ken Block and Hoonigan Racing Division. It all started with several extremely adventurous videos and continued as a full-scale campaign on social media and YouTube.
How did that go? Surprisingly good, and here's why:
– High-quality video content with millions of views – Focus is on the presentation of an extremity of this sport
– Collaboration and partnership with Ford and Monster energy drink
– Participation is the UK's Top Gear series
– The emphasis was on the adrenaline rush and complexity of wheeling (driving)
– Doing things and maneuvers that nobody has done before in the most insane conditions
– Strong influence of positive emotions such as admiration, amazement and fun
In contrast to traditional adrenaline sports, the popularization of Gymkhana through the Internet has brought together a large number of new fans in a relatively short period of time. At the same time, it increased the interest of the general public regarding this sport. We can expect that this is only the beginning of Gymkhana expansion on a global scale.

5. ALWAYS- LIKE A GIRL

Like a Girl campaign was oriented towards corporate social responsibility and the reduction of a stereotype about girls. This campaign's intention was to change the standard view of girls in sports and refute the myth that girls can't be good at sports. The main motto of the campaign was ''like a girl'', which is mostly and usually used in a derogatory context. The campaign was a viral hit and made visible changes in social media and society in general.
There were four key objectives in the campaign:
– Drive relevance with an emotional connection to Always
– Drive popularity through top-of-mind awareness
– Increase penetration and visibility of the campaign
– Create cultural change
How did they achieve that? There was an extensive strategy for the campaign, which included different platforms, channels and types of content.
– The new set of Facebook girl's emoji
– Creating ''Like a girl page'' and usage of the hashtag #LikeAGirl
– Usage of social media platforms such as Facebook, Twitter and YouTube (some of the content and posts ware paid and sponsored)
– Influencers in the media who were ambassadors of the campaign
– Different types of content such as videos, pictures, text content
The result was millions of people, including many celebrities like Gloria Steinem and George Takei, joined Always in its mission to change the meaning of the expression 'like a girl', turning it into a symbol of female empowerment all over the world. Besides that Facebook introduced a number of new emojis picked and shaped by girls for the girls. They represent girls in different situations and promote gender equality. Furthermore, brand preference and brand loyalty grew astronomically in just a few months and social media channels literally exploded. There were +90 million video views, 4,4 billion media impressions in the first three months of the campaign, 177,000 #LikeAGirl tweets and a 4339% increase in YouTube subscribers. Really impressive and successful campaign indeed.

4. HBO-GAME OF THRONES

Despite the fact that the HBO series Game of Thrones already had a huge amount of unpredictable events, such as the murders of the main characters or unusual plots in the story, the sixth season has brought fans to their knees. The summer of 2016 was a turbulent period for every self-respecting GOT fan. Jon Snow ended up dead and fans were in shock. How could this happen? The main protagonist was gone and hysteria in the social media started right away. Nobody knew for sure what was really going on. Even the President Obama didn't believe that Jon Snow was entirely dead. And then the rumors and predictions started.
The outcome of Jon Snow's death was well kept secret and really nice media campaign, and here's why:
– There was mass hysteria and disbelief on social media and the internet and GOT was the dominant theme of discussion.
– Fans started posting and publishing UGC (user-generated content) such as memes, GIFs and other content. At the same time, they increased visibility and reach in the broader public.
– There was a vow of silence among crew and production and no one wanted to say what is going on. Is Jon Snow coming back from the dead or not?
– The main actors threw ambiguous hints and insinuations in the interviews and social media posts about Jon Snow's death and stirred up the fans
– GOT provoked emotions in fans who were emotionally connected to the main characters from the start
This campaign was a complete success. Game of Thrones fans went on a roller coaster of emotions in just a few weeks. From the initial shock, disbelief, and despair, to the doubt, and finally the Snow's resurrection. Jon Snow, we have to admit, at one point, you got us. Job well done.

3. OCULUS RIFT

Oculus rift, a virtual reality headset for consumers was released at the end of March 2016. Before releasing OR on the market, there was an intensive campaign on several different platforms and media channels. The pre-orders on Kickstarter started in January, but the shipment was delayed due to the number of pre-orders on the first day. (That is the first good sign of campaign performance). The amount of consumer interest in Oculus Rift VR was amazing. Rift didn't attract only private customers, but it raised attention in many different industries and professional spheres. From productivity enhancement, and advertising to design and visual communication.
The Oculus Rifts campaign was successful because:
– Extensive campaign on Facebook, Instagram and other social media platforms
– High visibility and reach on the Internet and traditional media
– Various real-life events and content adjusted for VR (Gives you the feeling that you are there)
– Factor of something new, interesting and engaging
– Huge audience interest in the Kickstarter campaign and pre-order options
– Lessened hardware recommendations which were the main message of the campaign
And of course, there is an amazing user experience and the feeling of reality in Oculus Rift VR. One of the most popular and noted actions was a partnership between Facebook's Oculus team and the NBA. They have released a VR documentary that tells a story about winning the NBA championship and gives the audience the opportunity to watch the game even if they're not physically there. The documentary has been narrated by actor Michael B. Jordan and it was a great hit among users and the public. After that there were several different actions and events that had been adapted for the VR and every single one of them was a complete success.

2. POKEMON GO

After a 20 long years since the first release of the original game, Pokemons have made a grand entrance on the scene. A child's dream of many Millennials has become real, and the title of Pokemon master trainer has become attainable. In the Pokemon Go case, there hasn't been an official global campaign, but Pokemons became extremely and globally popular in just a few days after release in North America and Australia. News and experiences of Pokemon Go app release have spread around the globe and every child's dream became true.
What is the secret of PokemonGO success?
– Emotions in fans caused by app
– Strongly enjoyable experience walking and hunting Pokemons in different locations
– The "social media phenomenon" which has brought people around the world together in communities and fan groups
– People on social media created pages and content (UGC) which become viral (231 million people engaged in 1.1 billion interactions that mentioned Pokémon Go on Facebook and Instagram in July)
Nintendo didn't have to do special marketing campaigns or announcements, but Pokemon Go is a great example of a band going viral and global, in just a few days thanks to its fans. That is not surprising because they introduced a new dimension of playing and brought to the popularization of games that are based on the augmented reality principle.

1. Buzzfeed tasty- FOOD IS THE MEANING OF LIFE

If you own an account on social media, there's no way you could've missed Tasty's cooking videos and recipes. They are viral. In a little more than a year, Tasty has become a real money grinder. In 2016, according to the marketer, Tasty became a brand whose value is estimated at 10,3 billion dollars. Estimations from the eMarketer for the 2017 year are predicting businesses grow more than 10% per year or approximately 12,5 billion dollars.
What is the secret of Tasty's success? Even if it seems nothing special, Tasty, sure does have a strategy for content publishing and communication with followers. There are a few relevant elements that influence the success of Tasty's videos.
 
– Duration of the video materials. Every posted video is approximately the same length, about a minute per video recipe. Longer videos proved to have fewer views and considerably smaller reach among the audience.
– Amount of content posted on a regular, daily basis. For the video content that is three to four videos per day.
– Time of the day when the videos are published. Every published video was placed online in the time period in which most users were active and online.
– Presence. Tasty is present on many different social media and platforms such as Interest, Instagram, Twitter, YouTube, and even Vine.
– One more element is a multi-language option which allows greater reach among the public and users. Today, BuzzFeed has six foreign versions of Tasty including Proper Tasty (the U.K.), Bien Tasty (Spanish language) and Tasty Miam (French).
With all that elements considered, there's one that is the most important: it's all about the tasty food and recipes.