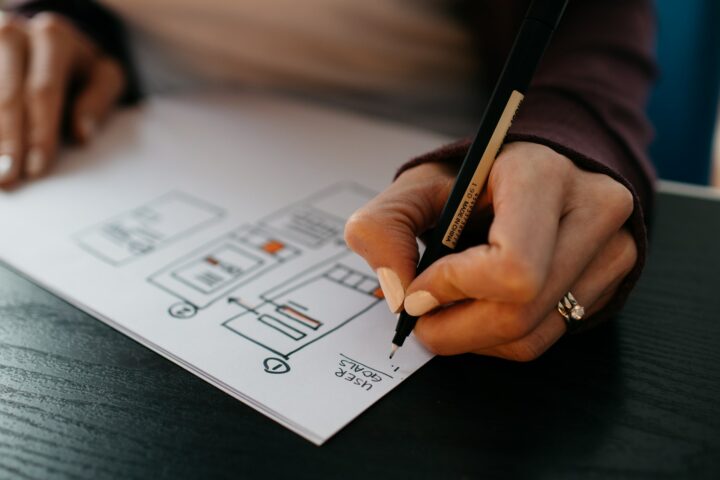 Does this new buzzword deserve a place with other, widely known ones? Does it make any sense? Actually, what is it, who is it for? What it has to do with web design? We were at #CXZG conference in Zagreb where there was a lot of talking about customer experience and all of these questions.
It all started with Elias Aalto, co-founder of Wolt, whose exceptional presentation full of humor woke us all up. It was interesting to hear about the beginnings of such a big company. There are actually six co-founders, and it was a nightmare choosing a name for the company. He said they needed "just" six months. So yeah, every beginning is hard. But how did they succeed? There must be some kind of superpower that helped them, right? Well, not really. There were other players in the field of food delivery, and there are some great ones today. That means they didn't bring anything innovative to the table, but rather they took something familiar and excelled at it. And that is the secret ingredient to success which also applies to web design. Differentiating yourself by providing a better experience than others. Adding simple micro interactions can sometimes do the trick.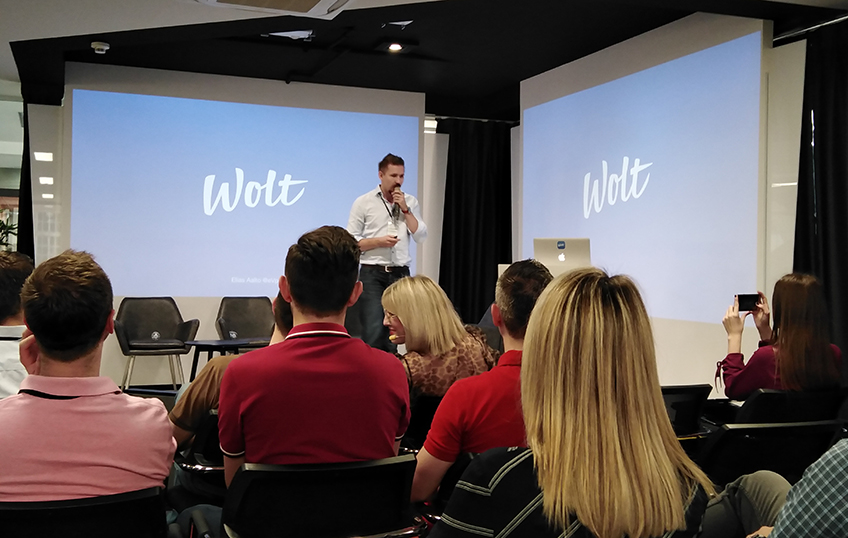 As we all know, apps are a really important part of many digital services, and Wolt's is really good, but as Elias said, if food delivery is late, it doesn't matter if your app experience is great. At that moment customer experience is bad.
Revolut's Head of Southern Europe, Elena Lavezzi, talked about their success, and how people started using their mobile banking services without any marketing efforts. That is customer experience at its best. Things like simplicity, full control, transparency and adjusting to customer needs are priceless to customers. So the combination of great app UX with good services provide great customer experience that is recognized by many.
Staying in fintech field, Dejan Donev, Head of the digital transformation team from Erste bank, shared their experience in launching Keks Pay. It's a mobile platform for sending and receiving money easily between friends. Interestingly Keks Pay was born from the collaboration of Erste bank and freelancers. The app is similar to messaging apps, which makes it very familiar and the whole team is proud of that. Users instantly recognize the interface and know what to do without any instructions. That is a true example of great customer experience because user familiarity is a defining point in UI. Users often associate familiarity with usability and UI should reflect that by using recognizable styles.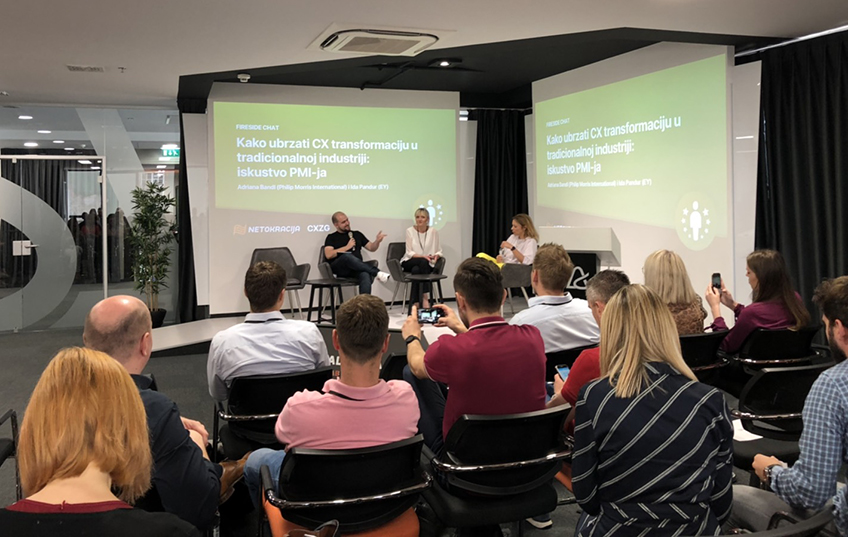 There were also interesting examples of great CX which unify e-commerce and brick-and-mortar stores. One can elevate the other.
Damjan Geber, CEO of Brigada gave some great examples like the ones from Bonobos and Casper. Their business isn't digital, its interior design, but nowadays everything has a connection with digital services. Interesting stories emerge by combining digital and physical.
The first one is Bonobos, an e-commerce firm that designs and sells men clothing. Originally they were exclusively e-commerce, without brick-and-mortar stores but in 2012 they launched their "Guideshop" locations. Guideshops have a purpose to guide men in choosing clothes. They buy it and walk out empty-handed. Everything is then shipped home the next day.
Customers love to see and feel what they are buying, and here they can. They will have much more confidence in buying online after just one visit to a physical store.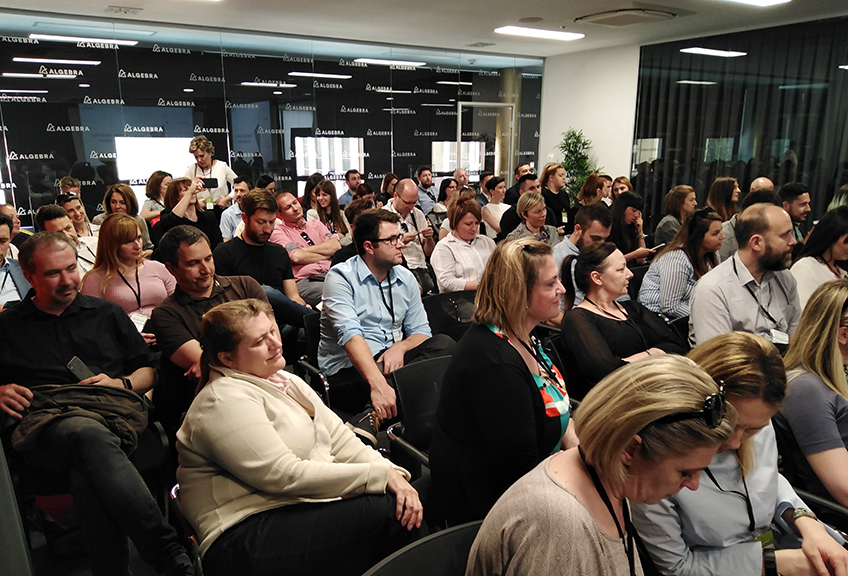 Another great example is Dreamery by Casper. Casper is in the mattress business, and they were primarily e-commerce until 2018 when they opened their first permanent store, and soon after, the Dreamery. Dreamery is a "physical sleep experience" where anyone can have a nap for a small fee, and of course, see if they like their mattresses.
These small experiences are invaluable to people, they make them more comfortable and encourage them to buy online, and ultimately trust the brand. In both mentioned examples offline stores boosted sales of online stores. A lot can be learned from these stories looking from the perspective of a web designer. But also, a lot can be applied in web design. Users are skeptical, even afraid of trying new things on the web, or even the common ones. So our job as designers is to make them feel confident about their tasks in the digital world. Simple things like placing UI elements in familiar spots or simplifying tasks like the ones on checkout pages can make a big difference which leads to better UX and CX.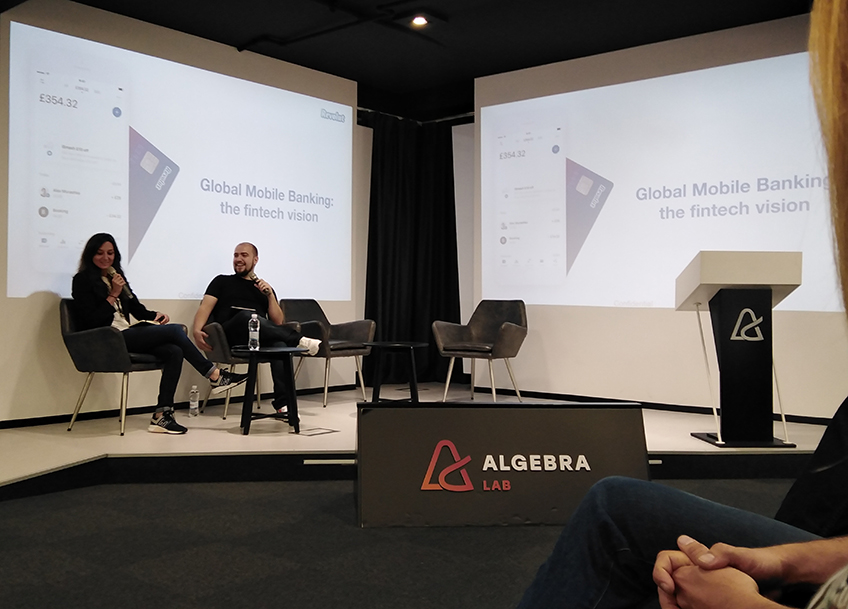 To conclude, let's answer the question of what actually is customer experience?
It's all of brands exposure to the public. The virtual and the physical world a brand created for itself. It may start with an ad, then a customer visits a website, experience it, buys something, the product gets delivered, used, maybe needs a repair, maintenance…so now the customer service and service technician are involved. It goes on. Every customer/ brand interaction matters and it's part of customer experience. Everything is important because only one thing going wrong can ruin the whole experience. But that shouldn't stop anyone from trying, it should encourage to take a step back, see the weak link and reinforce it.
If you need a smooth and solid CX/UX solution, feel free to give us a shout!