Are digital agencies the worst of the bunch?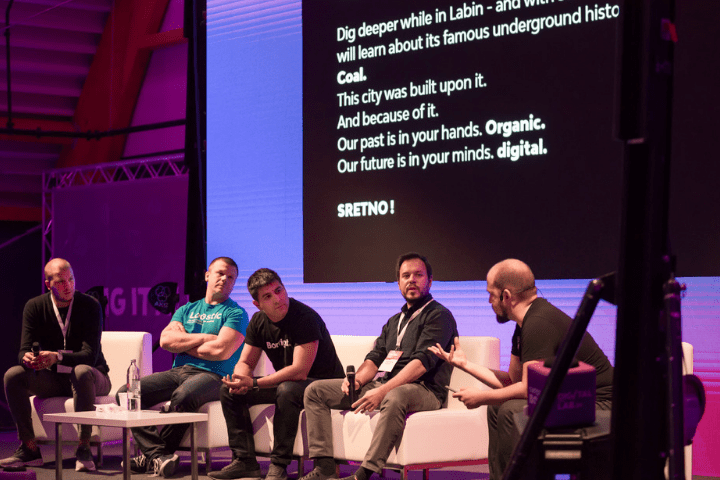 Service IT, including digital agencies, is a flywheel that has been filling the state budgets and cousy dev chairs for more than two decades. On the other hand, officials as well as the media are parrot-chanting about product companies and how they will finally push us towards a pixelated eldorado.
The latest example is Ivan's article from the beginning of January – well-intentioned and positive, but repeatedly leaning towards the IT manufacturing sector as a creative-lucrative alternative to this "dirty outsourcing" service business. And it's not a priori the wrong angle – product development is an exciting puzzle of the industry, but the agency's "state of the nation" is actually different from the slavish knitting of the code described in the article. Properly set up agency work is equally valuable for product development, if not a more potent strategy for the healthy development of the IT industry. And that "equally" part is important to explain.
1st misconception: Agency work differs from product development
The assumption that only production teams do "architecture, infrastructure, design, creativity, marketing, strategy and everything else" (as Ivan writes about it in the mentioned article) is just that – an assumption.
The reality of an average digital agency involves rolling up your sleeves in all of the above. The agency has a span and more experience in all industries and its clients therefore contact it to solve various product / service problems. Agencies very much determine the strategy and success of other market stakeholders. Interesting enough, we talked about this concept two years ago on the Digital Lab.in panel – agencies and manufacturing companies have their advantages and disadvantages, but they are extremely interdependent.
Also, it has a number of experts working together by default (of course, an agency makes a living from collaborating and selling knowledge). In agencies, you will come across designers, copywriters, backend / front-end developers and analysts working together on a client product on a daily basis (most agencies also have their own products) while cross-team collaboration with manufacturing companies runs with much more friction. Even Mia and Ivan in a podcast (sometime around 7:35 p.m.) said how difficult it is to achieve alignment between the product development and marketing team on a simple blog writing…
2nd misconception: We only find squatters in agencies
It is often said, and Ivan's article also describes it, that the agencies are ruled by the so-called ShitWork. Let's discuss that term. If it is a small-scale job, say a landing-page project that lasts a week, then "Shit" is not a fair categorization because it can be done by specialized micro-agencies or freelancers that can have a solid profit from it.
Small projects include copywriting, design, backend and front-end stunts, and your attitude will determine whether the project will be shit or not. Build in Amsterdam has won AWWWARDS with just 18 people for three years in a row, and Brian Krogsgard of PostStatus, one of the best WordPress podcasts, explains how to do significant things with such a small team. However, In the case of larger but poorly arranged IT projects… well… agencies are definitely not the only ones exposed to the ShitWork "challenge". The poor quality of large projects come from bad practices and even worse management, and in complex agencies these are the least common.
Just think about it, an agency has more diverse clients, great power to change direction, replace people, processes or management. Agencies are adaptable because that's the only way they survive. To answer Denis (a commenter on Ivan's article) who writes that he barely meets people who "generally want to take risks in entrepreneurship" – agencies are fucking entrepreneurial. Client-service-variability is embedded in agencies' DNA, and therefore we can immediately identify and eliminate ShitWork.
On the other hand, production companies generally have one direction of development and a team that is glued to the production roadmap, which leads to the biggest problem of all – legacy code, which is also a shitwork playground. The product roadmap depends on the existing production functionality, so the owners of production companies rarely decide to rewrite the code base, leaving their own developers to constantly "patch" the system that is several years old. Consider your favorite bank and all its applications as a first example. The sixteen-year-old patched Evernote system is the second. A more pronounced concept, let's call it ShitOps, occurs more often in manufacturing companies, promoting bad processes and Delboy sales tactics just to meet internal success metrics. WeWork, Uber, Revolut, and their media turbulence, are actually the result of continuous ShitOps practices.
But the prime example of ShitOps is investors and their impact on the company's development. Agencies rarely ask for traditional investments because their cash flow is based on monthly production – thus they are independent and profitable from day one (OK, I know this means quality management of surplus finances but again, this is true for every company). On the other hand, manufacturing companies are extremely dependent on capital injections with the mandatory imposition of unhealthy and insignificant growth. Get as many freemium users as possible, stick #blockchain on everything we do, throw out new prototype features because xyz will overtake us – these are just some of the phrases in an attempt to keep our heads above water. Turn on HBO, they even made a documentary on the subject…
Theranos toxic culture is basically absent in the average agency and one thing is often forgotten – agencies are financially safe from the first day you get the stamp because their business model is simple – they sell knowledge. To be more precise, the only ShitOps that agencies have to suffer are navigation according to the rulebook on the so-called Paušalci (podcast) and bureaucratic swamps of state incentives, which was also discussed by the dean of FER. But, simplicity of business means better cash flow, better cash flow means better reinvestment of profits, better reinvestment of profits means more money for the government and entrepreneurs.
3rd misconception: Developers will all be blue collar workers
Historically, selling knowledge has never become a blue collar job as announced by Ivan Brezak Brkan and related Clive Thompson in "The Next Big Blue-Collar Job Is Coding". Thompson does a good job of covering development issues, but the text omits an important thing – development is an engineering job that requires abstract thinking on several levels and collaboration with colleagues to solve business problems.
Developers are more like lawyers, consultants or architects, and such jobs have never, but never really, sunk into a "blue collar" style in the hundreds of years they have been practiced. Of course, there are lawyers who deal with minor cases, just as there are developers who "sling" some lines of JavaScript (as Clive says) but such cases are normal in any industry. Just like the increasingly advanced tools and standardization of the same industry.

It isn't difficult to find extreme examples of long-term knowledge sales – Deloitte, McKinsey, Accenture, PriceWaterHouseCoopers are all service consulting firms that have grown to tens of thousands of employees. So what would Croatia lack if it had such an agency to fill Minister Marić's VAT? There is no shortage of optimistic entrepreneurs, but there should be much more for a significant shift in the economy. The media can certainly help in that, and one recent example happened a month ago when the well-known Clutch listed Croatian digital agencies among the Top 1000 agencies worldwide.
We`re in this together
This momentum is welcomed, but what can agencies and manufacturers do to push even harder towards mentioned Eldorado:
Finally, I agree that product development is a generator of IT jobs, as well as a more media-exposed segment of the industry – which in turn attracts more people to our young sector. However, it is not a question of either us or them. The media, the state and IT as a community should support the growth and development of all companies because we all help the increasingly demanding market. If you are a freelancer and you are thinking of opening an agency – jump into it! If you can't sleep on a new product idea, jump into it. Just remember that one is not more valuable than the other – your quality, and the relationship with colleagues and the customer will define whether you are Shit *** or not.
---
Show notes: