Promising digital trends in 2017 that you can't ignore.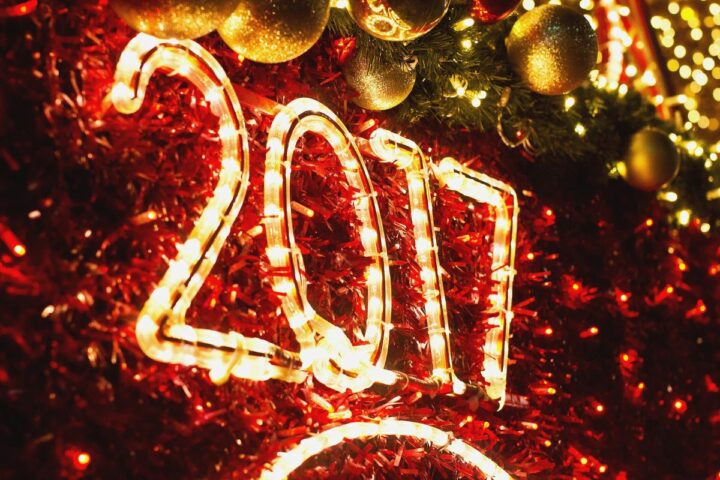 Every few years new trends occur in technology and therefore, these trends have a direct impact on society as well. Some of the innovations and trends completely change and transform the media and platforms that we use. Some of that innovations partially change current forms and become hybrid forms of existing trends. More importantly, that kind of change is reshaping the way we use and consume media and media content. This year has brought us many novelties and has changed some previous patterns of user behavior in the online sphere. These same changes will have an even greater impact in the year 2017 and will require a certain amount of adaptation and change in marketing and business plans.
CONVERSATIONAL COMMERCE
Chatbots or Chatterbots are programs designed to simulate human conversation for different purposes and applications. There are two different types of Chatbots: ones that are based on keywords and are functioning on a set of rules, and ones that use machine learning (artificial intelligence). The ones that use artificial intelligence mimic human conversation and are constantly getting smarter and learning new things from the interaction. Bots make it possible for you to be more personal, more proactive, and more streamlined in the way that you interact with people.
Chatbots can be used for various purposes like 24/7 customer service, user or sales support and other e-commerce activities that require communication with clients or customers. All the major players on the market are already in the conversational commerce game. Even mighty eBay recently joined the trend and enabled its customers to shop by using chatbots. eBay ShopBot is a personalized shopping assistant like a friend who usually we take to shopping who helps us to decide what should we buy and helps us find things that we seek or that interest us.
It's important to say that Chatbots based on AI are in the development and improvement phase, they are not flawless or word-perfect, but for now, they serve their purpose. All of the above chatbots can be pretty useful for the improvement of some business segments. It can be one of the communication channels with customers and clients or another way for shopping-related services like ordering a taxi or products online, food delivery, purchasing tickets, paying bills and much more.
The main question connected with Chatbots is whether will they be improved to their maximum potential and be usable in the future, or is this just a passing trend on the way to something new? If they will be improved and used at their full potential it's possible that community managers could be redundant to some extent in the future- the bots might take their place as brand spokespeople. If not, chatbots will be a short-lived, rapidly passing trend.
AR/VR
AR and VR are relatively new concepts that had recently become widely popular because of the appearance of PokemonGo and Oculus rift. According to official Facebook reports for the penultimate quarter of 2016. users have already consumed over a million hours of VR video using the Samsung VR gear, just on Facebook. Millions of users have responded positively to this novelty and experience that comes along with it. Both but it can be used for the widest range of business fields such as architecture, visual art, commerce, education, video games, industrial design, marketing, or any other field of activity.
AUGMENTED REALITY (AR)- By definition, augmented reality is a live direct or indirect view of a physical, real-world environment whose elements are augmented (or supplemented) by computer-generated sensory input such as sound, video, graphics, or GPS data. In other words, AR allows its users to merge real and virtual worlds with just one device and to try something that does not exist in physical form. The focus is on the experience of something new and unusual that does not yet exist, or cannot exist, but we can still have a strong sense of virtual and real at the same time.
VIRTUAL REALITY (VR)-by definition typically refers to computer technologies that use software to generate realistic images, sounds and other sensations that replicate a real environment (or create an imaginary setting), and simulate a user's physical presence in this environment, by enabling the user to interact with this space and any objects depicted therein using specialized display screens or projectors and other devices. There are many possibilities for use in different areas and forms like an internet walk-through, virtual tours, or virtual environments.
Both, AR and VR have a wide range of use in various fields and possibilities are endless and limited only by creativity. Besides, there is the possibility for initiating and tracking new trends in your own business. In E-commerce AR can be used for product previews that allow customers to see the whole product and the product packaging without damage or the need for opening the package. VR on the other side actually brings the user into the digital world by cutting off outside stimuli. In this way, the user is solely focused on the digital content so the possibilities for application in the real world are infinite. We can assume that the entertainment industry will be flooded by VR and AR technology and trends in the next few years and all of them will be engaging and entertaining for users.
LIVE STREAM
Live stream has become an essential part of marketing plans and activities for those who are keeping up with new technology and trends. Streaming live videos is not a new phenomenon or trend, but it's a popular way for a greater audience reach. Statistics provided by The Guardian predict that in 2016. video content will account for 69% of all internet traffic. Cisco's long-term predictions show that from 2015 to 2020, video content streaming and downloads will grow by 30% on an annual basis.
Since Facebook introduced its own live-streaming option, and the ability to watch and interact in real-time video has proven popular with its user base. The latest figures show that users spend 3 times longer watching live video, compared to a video that's pre-recorded.
There are a couple of distinct benefits of live streaming.
The first one is the possibility of mass communication which includes imparting and live internet streaming and exchanging information on a large scale to a wide range of people. This happens in real-time and can involve people and the public from different geographical locations. This means that the business is no longer limited to a particular market or audience on this market, but there is a possibility of expanding on a much bigger market scale.
The second important thing is connecting this targeted public and audience to increase brand visibility and reach. Not only can you effectively communicate with large numbers of targeted audiences at the same time, but you can also reach out to multiple different audiences at the same time. This goes in favor of the fact that video content is more popular than ever.
Guardian's projections for video consumption show that in 2017. video content will have a powerful effect on business and branding. The success of that effect depends on a detailed communication plan and marketing strategy which involves spreading the brand message, promoting the product or service and creating brand awareness. In the end, we can conclude that now is the right time to introduce change and adapt to new trends in business.
SOCIAL MEDIA TRENDS
INSTAGRAM SHOPPABLE PHOTO TAGS
Only in 2016., eMarketer predicted that there are 4.3 billion mobile phone users worldwide, representing the 58,7% of the global population. That number will grow convincingly by 2020, to 4.78 billion users. By 2020, the share of smartphone users will reach 87.1% in North America and 82.7% in Western Europe. Translating these numbers in real life- in 2016. nearly 80% of all social media time was spent on mobile devices.
Instagram is cementing its place at the summit of social networks. Earlier this year, they published stories, and recently uncovered shoppable photo tags. This allows users to purchase products via Instagram and at the same time they don't have to interrupt scrolling with a browser window. The principle is simple: The retailer's tag products in their photos, which are hidden behind a "Tap to view products" button. After selecting the product which they want to purchase, users can see an in-app details page, with a specific product's price, description, photo gallery and "Shop Now" button to buy it on the web.
This way of browsing and ordering products is very simple and user-friendly, especially for customers who primarily use smartphones for shopping or users that are mainly oriented and tend to use smartphones as a device from which they usually access the Internet.
FACEBOOK CANVAS
When we are on the topic of growth rates of use of mobile technology it is not surprising that the new forms of information display are emerging. One of them is a storytelling form on Facebook called Canvas. According to Facebook, Canvas was built to bring content to life in a fast-loading and seamless experience on mobile platforms (Android, iOS). It is based on the same technology which is used to display photos and videos, but canvas does it much faster (even 10 times faster) than on the typical mobile web.
Even so, that is not the most significant feature of this novelty. Canvas is specially designed for storytelling and emphasis is placed on the visual impression of the content. The user has the ability to use various types of interactive content such as videos, photos and different call-to-action buttons. All these elements when combined together bring the content to its life and leaves a much different impression than the standard display mode.
So why is the Canvas so interesting?
It combines various contents into a coherent form and gives a different impression than standard or traditional forms of content. It's more interactive, includes multiple elements and, most importantly, it is completely designed and adapted for mobile platforms. The user can decide which form of content wants to integrate inside the canvas and how he wants to arrange them.
NEWSLETTER – oldie but goldie
Do you know anyone from 12 to 66 years who doesn't own at least one active e-mail account? Email has become a medium for communication, receiving and sending news, information and much more. In other words, email has transformed into a hybrid channel with multiple purposes. The ritual of using and consuming content sent via email has changed.
Although email has been initially used for business purposes and asynchronous communication in order to transcend the geographical and spatial distance between communicators, today the situation is different. Nowadays, checking an email mailbox is a ritual like reading newspapers or consuming any other media content. We dedicate attention to it completely and we take free time for this activity. Besides, technological developments in the mobile sphere have enabled us to review new e-mails on the go, so we can be connected and informed no matter where we are, and what we do at the moment.
Unlike social networks, through email, you can send personalized content and important information to the public and customers. The main advantage is that we decide what kind of content we will launch, to whom, and what we want to say with that content. This is important because in the newsletters you can customize one or more types of content (text, pictures, tables, infographics, etc.), you can regulate who will see it, and you have detailed information on newsletter performance.
Services like MailChimp allow you control and oversight, over sent newsletters and their performance statistics. User can also create their own design of the template and decide how the should newsletter look to satisfy their needs. Moreover, there is the possibility of creating a list of clients and recipients, so you can narrowly target your audience. Although the newsletter is not a new trend, surely, is one of the best ways to reach your targeted public, existing clients and potential customers in one method.