MailChimp and Facebook join forces: Creating Facebook ads with MailChimp list
Here comes the interesting news for all ecommerce businesses. MailChimp and Facebook decided to go one step further and cooperate in order to make Facebook advertising easy and possible to set up directly from MailChimp.
Listen to this article
Introduction
In practice, it is notable that most MailChimp users also use Facebook advertising. With a newly developed interface the user can easily create and publish Facebook ads directly from MailChimp. This significantly simplifies and speeds up the advertising process. Also, the possibilities to target specific users got to a whole new level when both MailChimp and Facebook databases are combined. Let's take a closer look at what this means for the end user.
Why combine MailChimp and FB
The MailChimp-Facebook integration made it possible to promote your business through Facebook advertising and MailChimp at the same time, never leaving the MailChimp interface. This is particularly useful for eCommerce business owners who are always on the go and want to simplify the entire process. In today's competitive market, effective advertising is a must, so doing two things at the same time will make your life a little bit easier.
The interface itself is quite intuitive and user-friendly, especially so if you are already somewhat familiar with MailChimp. In addition, you get access to a neat analytics tool, to closely monitor your advertising costs and revenue and directly see the performance of each channel. Whether you want to target existing customers, people similar to them, or a completely different group of people, this integration will help you achieve this more easily than ever.
MailChimp claims that using your email list to find and target ad audience could more than double your ad's ROI, so it definitely becomes something worth exploring in a bit more detail.
How does it work
Even if this is your first time using MailChimp, you will find it to be extremely user-friendly. Getting started with Facebook advertising has been made extremely straightforward. You can simply use your customer information and product photos that are already stored in MailChimp and create ads targeting a specific group of people.
Additionally, if you sync up your online shop with MailChimp, you can dig up details of your ad performance, such as return on your ads and sales they generated. It is also important to note that MailChimp does not charge this additionally. The cost is the same as if advertising directly through Facebook.
For more information and a clearer insight into how to start defining your own Facebook advertising strategy, take a look at this Resource Guide.
Combining data – targeting the right audience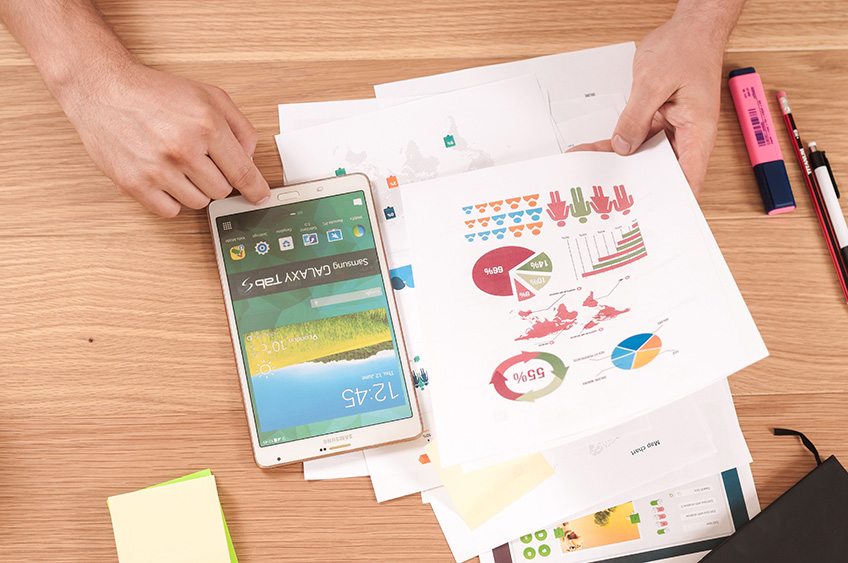 The key factor for successful advertising is targeting the right audience. And here lies the biggest advantage of MailChimp and Facebook integration. Both of their databases are combined, enabling you to use your email list to target your best customers, find similar people on Facebook and target them, or reach out to a completely different group of people. This way you increase the chances of finding people who like your product, but have not yet subscribed to your newsletter.
This integration takes the best of both services. You can use the data you have already gathered in MailChimp to define your perfect customer in detail (demographics, location, preferences, purchase history, and other characteristics) and then target them with your Facebook ads.
Simple ad creation process
Creating Facebook ads in MailChimp is a process that consists of several steps:
The first step is designing your ad in the Ad Builder. This includes choosing the Facebook page you want to promote, setting your audience, budget and ad content.
After you are done with creating your ad, MailChimp will submit it to Facebook for a review. This process can take a little while, so you should check back regularly.
After your ad is approved you will get a confirmation email from MailChimp. You can monitor the ad results in your MailChimp account, under the Reports section.
MailChimp made a useful short video describing the process of creating Facebook ad campaigns in MailChimp:
Tracking costs and revenue – analytics tools
If you used MailChimp services before, you are probably familiar with their detailed reporting feature. From now on, you monitor your ads' effectiveness in the same way. You can easily keep track of your sales, as well as purchase data from Google Analytics. This enables you to see which content works best for you, which ads have the highest ROI, and which audience responds best to your ads. Afterward, you can simply adjust your email and ad campaigns according to their performance and improve your business results overall.
Conclusion
MailChimp emails and Facebook ads are already a regular part of marketing strategy for many eCommerce business and online stores in particular. Their integration gives you a clear overview of your advertising efforts, enables you to maintain a more consistent message to your audience on different channels and makes everything much easier to handle. It is definitely a recommendation to give it a try. Chances are you will be pleasantly surprised with the results.